From 24th November to 30th December 2023
This year, discover Avignon Christmas Market, one of the Best Christmas Markets in France.
During the weeks before Christmas and New Year's, Avignon puts on its finest and sparkles every day!
At the Christmas markets, artisans and tradespeople offer all kinds of products to celebrate Christmas: santons for the crèche, gourmand food products and regional specialties, Christmas trees and Christmas gifts, and other discoveries...
The Provençal tradition means there are many crèche scenes to discover in the churches throughout Avignon. Midnight Masses and Nativity celebrations take place on December 24th and 25th.
Visitors and locals alike love Avignon in December for all the Christmas in Provence traditions, and the great shopping.
The Christmas Markets offer traditional goods for the end of year festivities, including lots of delicious food products. Santon-makers display their wares and lovely objects have been patiently made to tempt gift-givers. Crèches are visible in many different venues in Avignon, to see the santons in settings that are characteristic of Provence landscapes.
Many different Christmas celebrations, concerts and Masses take place in December and on Christmas Eve and Christmas Day in the city's churches.
Need more inspiration? Discover the Best Christmas Markets in France, Best Castles in France and the Best Hidden Gems in France. 
Book your flights, your accommodation as well as your tours & activities for a magical Christmas time in France. 

Best hotel deals
for Christmas in Avignon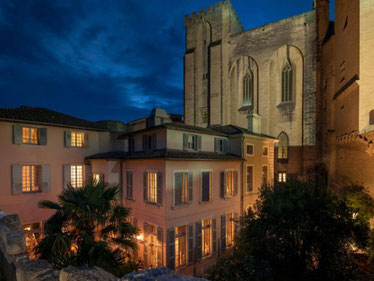 La Mirande 
★★★★★
The Christmas market is 500 m away
Guests can enjoy gourmet cuisine in the restaurant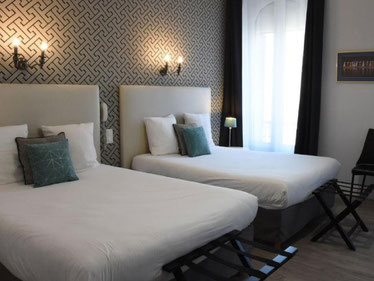 Régina Boutique Hotel 
★★★
The Christmas market is 400 m away
This hotel has an excellent location score of 9.7

Tours & Activities
in Avignon

Christmas in Avignon
image gallery

Best in Europe.
For an enchanted Christmas in Europe