A city in a stunning natural setting with a rich architectural and historical heritage, offering an unmatched combination of culture, blooming gastronomy and the advantages of thermal waters and world heritage sights.
Divided in two by the Danube, the city is made up of Buda on one side: with Ottoman-era thermal baths at the foot of Gellért Hill, the royal palace and Matthias Church, it radiates calm and peace. One the other side lies Pest, vibrant and lively, with its slew of museums rich in cultural and historical treasures, extraordinary Art Nouveau architecture, its majestic Parliament building, Saint Stephen's Basilica surrounded by pedestrian streets, and its entirely renovated Jewish Quarter and Palace District. Massive murals, small pop-up sculptures and ruin bars full of random décor – Budapest is brimming with urban art. Striking paintings brighten the city's old firewalls and passers mood.
Budapest has a highly developed cultural scene with its world-class festivals, theatres, museums, concert halls and sport events. Budapest is going to have the title "Europe's sport capital" in 2019. For relaxing and enjoying nature, Margaret Island is the city's "green heart" (considered by many to be one of Europe's best city parks) - the perfect place to enjoy a stroll, various sports, swimming in outdoor pools or soaking in thermal baths and spas. 
As for foodies, the celebrated creations of Hungarian cuisine are a definite must! While traditional goulash soup and pörkölt have a well-established reputation, the culinary revolution has taken over Budapest, as well. From street-food made from local, all-natural ingredients to haute cuisine creations marked in the Michelin Guide, Budapest has it all. Do not forget to taste hungarian wines, they are more often fetaured in recognized wine competitions.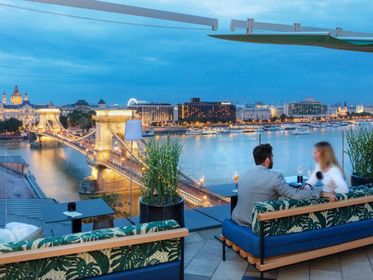 Close to popular attractions
Offering spectacular views of Budapest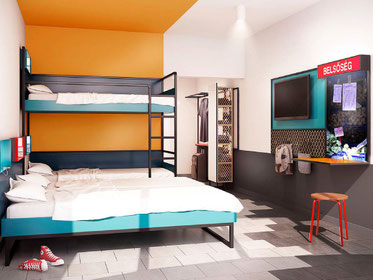 One of the best-rated locations in Budapest
Family rooms, great location, friendly staff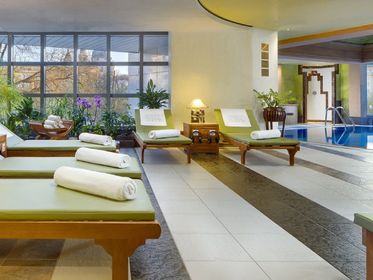 Situated in the real heart of Budapest,
Location, city view, spa and wellness centre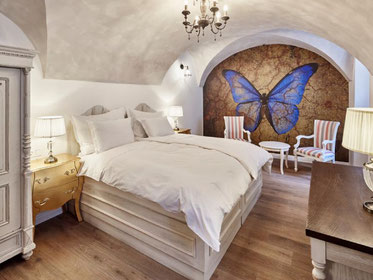 400 m from Matthias Church
Great breakfast, perfect location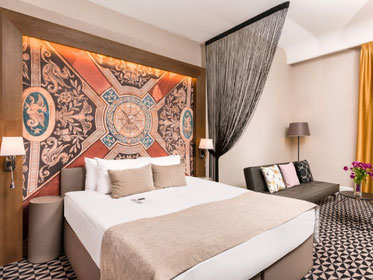 3-minute walk from St.Stephen's Basilica
Family rooms, great location, friendly staff
Tours & Activities
near Budapest
Top things to do
in Budapest
Buda Castle and the Matthias Church
With a vast array of sites, museums, as well as streets, squares, restaurants, cafés and stores with a unique atmosphere, Buda Castle and the whole of the Castle District are among the most well-known and frequently visited tourist attractions of Budapest. The Royal Palace, where many battles and wars took place from the 13th century, is a symbol for Hungary.
Chain Bridge
With the Buda Castle in the background, the Hungarian capital's first bridge, now a monument, is a fascinating spectacle that has attracted many tourists to Budapest. The bridge was built upon the request of Count István Széchenyi by designer William Tierney Clark and engineer Adam Clark between 1839 and 1849.
Andrássy Avenue
Andrássy Avenue is a 2,310-metre boulevard lined with buildings in uniform architecture and linking the City Centre with the City Park. Andrássy Avenue, including the Millennium Underground Railway, running beneath the surface, as well as Heroes' Square, located at is end, was recognised as a World Heritage Site in 2002. It accommodates the crème de la crème of Eclectic-style buildings in Budapest, among them a wealth of residential houses with wonderful and intimate inner courts, statues and foundations as well as the Opera House, built on the plans of Miklós Ybl.
Margaret Island
Green ship' of the River Danube, the home of springs, baths and green meadows. With a length of 2.8 kilometres, Margaret Island spans the area between Margaret Bridge and Árpád Bridge and is covered by the most beautiful park of the city with a modern skywalk.
The Spas of Budapest
The city officially won the title of a spa city in 1934, but people could already enjoy the treasures of natural hot springs in the Roman times. Every day 70 million litres of medicinal water with a temperature of 21-78 ˚C comes to the surface from the 118 natural springs discovered so far. Ten out of fifteen baths are open all year long in Budapest. You can even taste the medicinal water from several drinking wells in Budapest. Lines can be long, so better book your entrance in advance.