This island, little sister of the main island of Madeira, is accessible by plane or by ferry and offers wellness hotels, trendy bars and restaurants, the most beautiful sunsets in Europe, a sunny climate almost all year round. We agree with Visit Madeira that invites you to discover its paradisiacal beach, its historical heritage, including its geological exuberance, this secret kept in the ocean.
Visiting Porto Santo is discovering a golden island, famous for its nine kilometre sandy beach. The smallest inhabited island of the Madeira Archipelago is only an hour and a half flight away from Lisbon, in the extreme southwest of Europe, 500 km from the African coast and 1000 km from the European continent.
Porto Santo is also a destination with a soul, that of its inhabitants; a destination of living traditions, hospitality, and high quality of service. Portugal is with Switzerland  one of the European countries with the best hotel service and that makes all the difference:  a 4 star hotel in Portugal is like a 5 star elsewhere in Europe and a five star is like a Palace elsewhere in Europe. 
All at affordable prices. If you want to disconnect from your tumultuous life,  experience nature , relax,  have no goal in the day except that of watching the sunset, waiting for a good spa treatment,  a game of golf or a  nautical activity, then Porto Santo is really for you.
Book your flights to Porto Santo or to Funchal + a domestic flight to Porto Santo (20 min) or a Ferry to Porto Santo (2h30)
Best hotels
in Porto Santo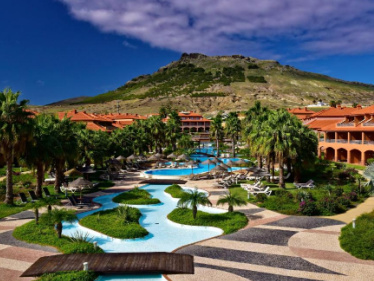 Along the Porto Santo shore
3 restaurants and 2 bars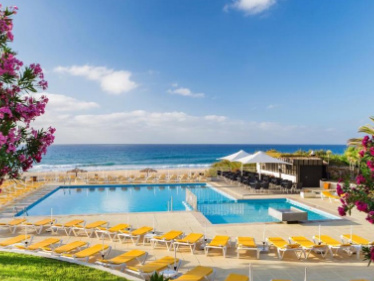 Outdoor pool with ocean views 
Enjoy cocktails at the pool bar
Porto Santo
image gallery
Activities & tours
in Madeira & Porto Santo