Mazovia. A region with two Polish capitals and necropolises of Polish rulers - Warsaw and Plock of the times of Władysław Herman and Bolesław Krzywousty. And then - an independent principality for three centuries!
The Masovian Piasts left towns, historic churches and medieval castles in Czersk, Ciechanow and Liw, the remains of which can still be visited today. The Trail of the Mazovian Dukes is one of the most picturesque tourist routes in the region.
The ruins of the castle in Ilza are also located in the Masovian Voivodeship. The white stone walls are different from the brick ducal strongholds, but it's worth remembering that the Radom area is historic Lesser Poland, Radom once had a royal castle, and was once the seat of the Krakow's bishops.
The eastern borderlands of the Mazowieckie , on the other hand, are Podlasie Nadbużańskie - beautiful forests, hospitality, cuisine dominated by venison, mushrooms and undergrowth. The northeast is Kurpie - the White and Green Forest, bee-keeping traditions, a chance to meet an ambersmith and taste fafernuch.
Rivers are the bloodstream of Mazovia - with the backbone of the Vistula River dividing the voivodship into two almost equal parts. All of them, including the largest - the Bug and Narew - are routes for canoe trails, although not every river is accessible to everyone. The safest choice for family canoeing is Liwiec, Pilica or Jeziorka.
Mazovia is full of historic palaces and manor houses. Some are hotels or agritourism, in others you can find museum exhibitions. The most famous Mazovian manor house is the Birthplace of Fryderyk Chopin in Zelazowa Wola, surrounded by a picturesque park. Also on the Chopin Route are the remarkable defensive church in Brochow and the palace in Sanniki - the seat of the European Art Center of Chopin.
And forests in an almost pristine state! The area of Kampinos and Kozienice are ideal for hiking and cycling. And in the buffer zone of the Kampinos National Park hides a world-unique amusement park - the former circus base Julinek, where a school for circus artists still operates!
Best hotel deals
in Mazovia Region
This hotel has an excellent location score
The Signature restaurant offers international cuisine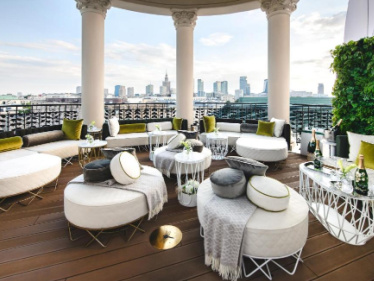 It is situated on the historic Royal Route
Romantic interiors, Art Deco elegance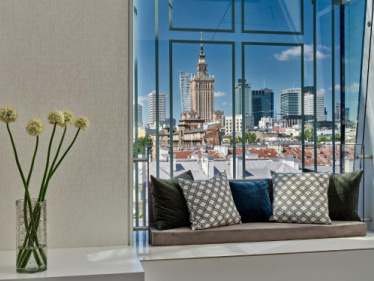 Stay in the heart of Warsaw
The Lounge Bar has a wide selection of whisky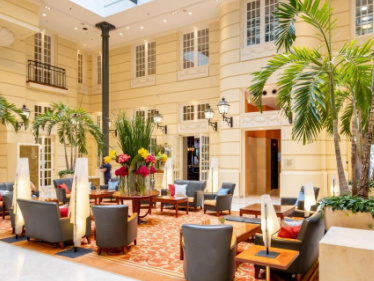 This 4-star award-winning hotel is centrally situated
Soundproofed and stylishly decorated rooms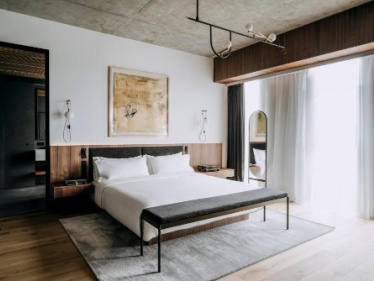 Award-winning hotel in the heart of Warsaw
Restaurants, boutique fashion and designer shops
Mazovia Region
image gallery
Tours & Activities
in Mazovia Region