Celebrating 2,400 years of the foundation of Stari Grad!
This year, Stari Grad on the island of Hvar marks an exceptional anniversary – 2,400 years of the city foundation and of the equally long tradition of urban living on the sunniest island in the Adriatic. 
The heritage preserved since the Age of Antiquity has been recognized by the UNESCO which in 2008 inscribed the Stari Grad Plain on the World Heritage List due to its preserved Greek land division and the continuity of life and agriculture in this place. 
The city was founded on the western part of the plain by the Greeks who sailed from the island of Paros in 384 B. C. and who found a perfect place for a new life at the end of the long bay, with a fertile field and springs of drinking water lying behind it.
They defeated the Illyrians who had already lived there and built the city of Pharos, both politically and it terms of city planning, divided the land of the fertile plain – Chora Pharou – minted their money and started the first urban life on the territory of today's Croatia, which has been continuously going on until the present day. 
It is throughout the anniversary year that this Aristotle's peer is going to celebrate its jubilee birthday through numerous events and take the opportunity to present its wealth and 2,400 year-long tradition to the world.
Best hotel deals
in Stari Grad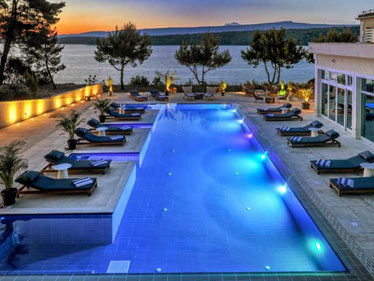 Hotel Antica 
★★★★
Situated in Stari Grad, 500 m from Lanterna
Beachfront, outdoor swimming pool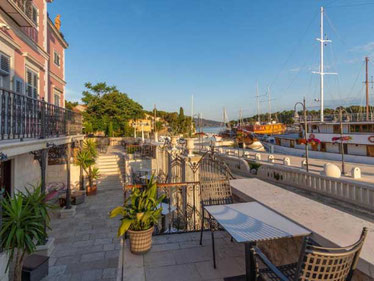 B&B Heritage Villa Apolon 
★★★★
Located in historic Old Town 
Beautiful view, great location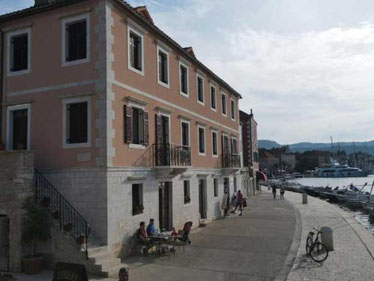 Ancora Faros - Apartments
Situated in the best rated area in Stari Grad
Each unit has a patio and a kitchen

Explore Croatia