From 23th November to 30th December 2017
Once the St Martins parade has made its way through the streets of Düsseldorf in mid-November, the city gears up for Christmas. The traditional Christmas market is staged individually at various locations throughout the bustling city centre. Around the Königsallee elaborately designed theme worlds are set to lead visitors on a real discovery tour.
For five weeks, over 200 huts decorated in Christmas splendour transform the city into a winter wonderland for the whole family to enjoy. As one of the most beautiful Christmas markets in Germany, the market in Düsseldorf provides unique experiences for visitors.

Best hotels for Christmas
in Düsseldorf

Tours & Activities
in Düsseldorf

Christmas in Düsseldorf
image gallery

Top things to do
for Christmas in Düsseldorf
Discover the individual locations of the Christmas market in Düsseldorf!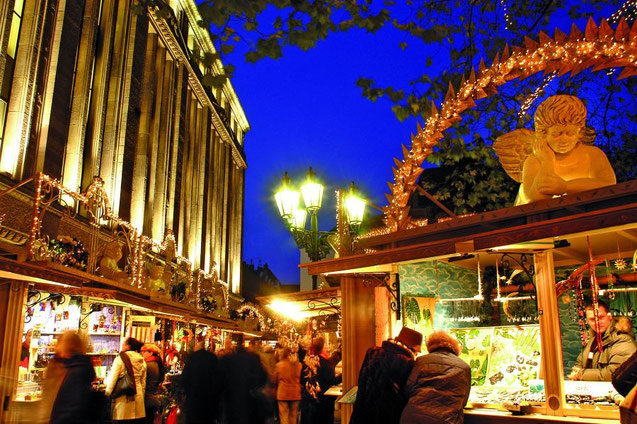 The town hall consitutes a magical setting for one of the individual markets. On Flinger Straße, there are huts modelled after historic Düsseldorf town houses. The Engelchenmarkt on Heinrich-Heine-Platz is distinguished by its Art Nouveau setting. On Schadowstraße, snacks, seasonal beverages and a merry-go-round for children are offered. Schadowplatz comes up with a Scandinavian-style Christmas village. The Sternchenmarkt at Stadtbrückchen is characterised by sparkling stars on sky-blue stalls.

Experience a guided Christmas tour!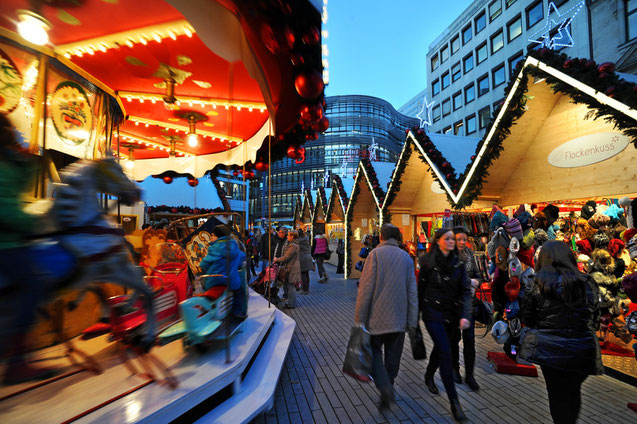 Savour the fragrances of cinnamon and gingerbread, of mulled wine and hot chestnuts, and listen to the stories and poems your well-informed guide tells you. The round tour ends with a deliciously spiced mulled wine (a cup of steaming hot chocolate for the little ones) and scrumptious Christmas biscuits. Duration: approx. 120 min. Price: 9 € p. p.

Enjoy Christmas shopping in Düsseldorf!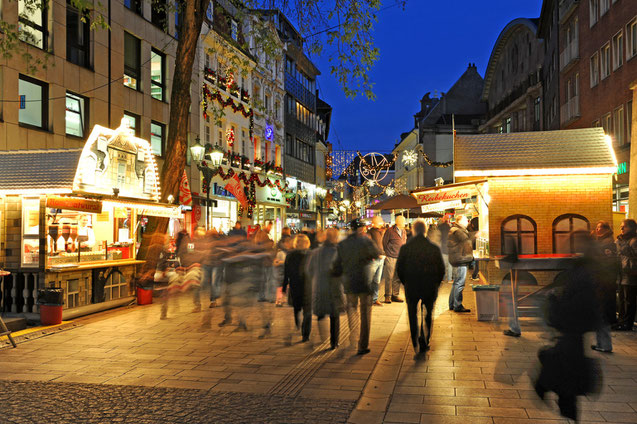 Düsseldorf is one of the most exclusive fashion and shopping destinations worldwide. The elegant boulevard Königsallee with its famous fashion labels and special flair of luxury serves with everything a shopping heart desires. Scene shops and boutiques with young and trendy fashion can be found in the Altstadt (old town) and in the Flingern district. Lovingly decorated shop windows and illuminated shopping streets ablaze in a sea of lights promise a very special shopping feeling in Advent.


Best Christmas Destinations in Europe