Pronouncing the name of Durbuy is already being half way to Durbuy, at the entrance of the Ardennes. Breathe deeply and find yourself in this green delight with its unique charm.
Less than two hours from Brussels, Maastricht or Aachen and only slightly further from Lille, you are at the heart of a thousand years of history, in a rural area brimming with heritage and flavours of every kind. At any time of the year the old mediaeval town of Durbuy invites you to stroll through its cobbled streets or to explore the enormous variety of walking trails in the vicinity.
In total, 41 villages and hamlets cover an area three-quarters of it covered by forest and meadows. A glorious mix of colours and experiences that will constantly enchant you throughout your stay. However you may be spoiled for choice with 45 restaurants and lots of picnic areas along the 170 km of waymarked paths, you may feel torn between staying at one of the 22 luxury hotels or B&B and you may find it hard to cram kayaking, mountain biking, golf or climbing via ferrata, taking part in a geocaching all into a single day! In the meantime, though, we hope to have wetted your appetite for more...
Top things to do
in Durbuy
Loosing yourself in a maze
The Labyrinth of Durbuy is a theme park of 11 hectares of maze fields and 10 km of alleys, with 7 actors each day, 7 shows and activities for children, and 70,000 visitors throughout the summertime, located 1 hour away from Brussels and 30 minutes from Namur and Liège. It's a magical adventure!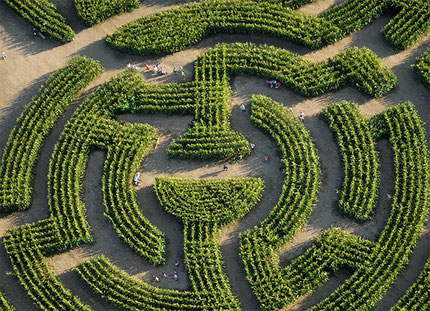 Enjoy your personal balance
Durbuy Adventure is a specialist of the organization of sport activities for groups (schools, families, societies) in the Belgian Ardens. A la carte programmes with quad, kayak, canoe, rafting, golf, karting, lasergame, via ferrata, challenger route, climbing and abseiling, helicopter, treasure hunting, adventure weekend. Sport adventure camps and holiday courses in the smallest town in the world. During the school holidays and the summer holidays, training courses for young people between 7 and 14, 15 and 18, … A sport stay in the Belgian Arden sis good for health.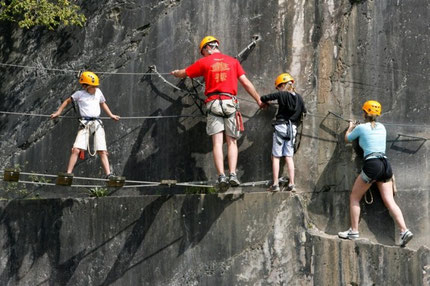 Visit the old town
Known as the smallest town on earth Durbuy is also one of the prettiest. The old town dates mainly from the 17 th century. Its pedestrian streets, winding between the ancient houses, are narrow and cobbled. Durbuy is a very pleasant holiday resort renowned for its excellent food. It is the town itself with its shops, cafés and eating places set in narrow flowered and cobbled streets lined by old stone houses which forms the key attraction of this town. A walk through the old town is a must for every visitor.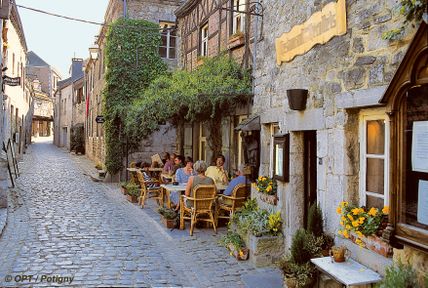 Play Golf
Nestling in the heart of the Belgian Ardennes, on a wooded and hilly site with ancient trees, this golf club has unbeatable character. Crisscrossing through the forest, the course offers several fantastic viewing points. In this magical medieval setting, the local hospitality and gastronomy will put a spell on you.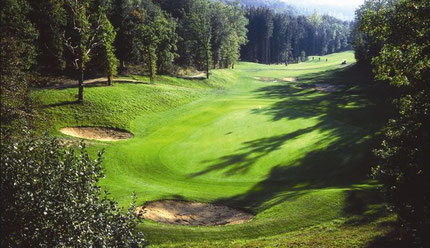 Taste the local food
In the year of grace 1560 Philippe Marckloff built in Durbuy "The House at Chesne" and installed his mash-tub.
In 1989, the smallest town in the world revives the tradition of brewing and amber beer Marckloff is back in this huge complex.
Today, the Farm at Oak welcomes you to discover the manufacture of beers brewed in Durbuy but also a wide selection of other regional breweries productions. It also offers to taste local dishes made from them.