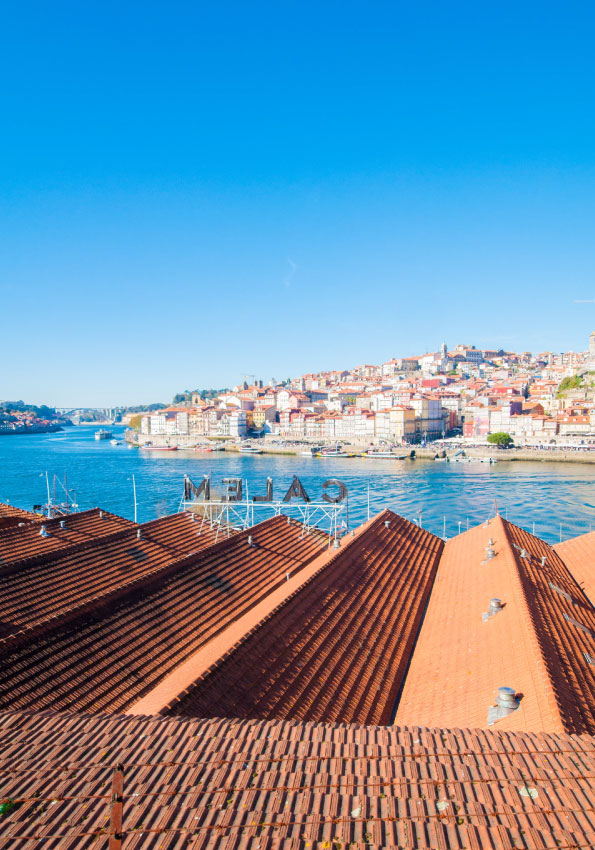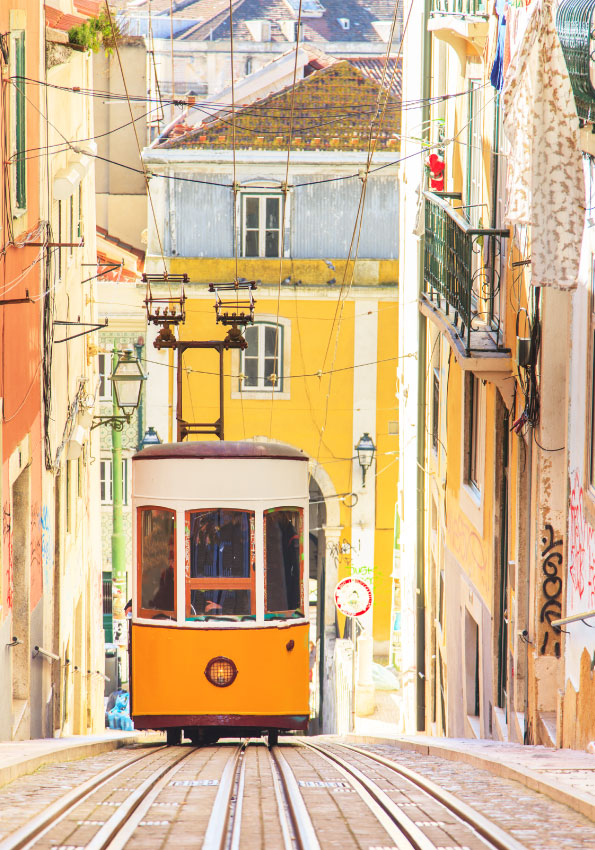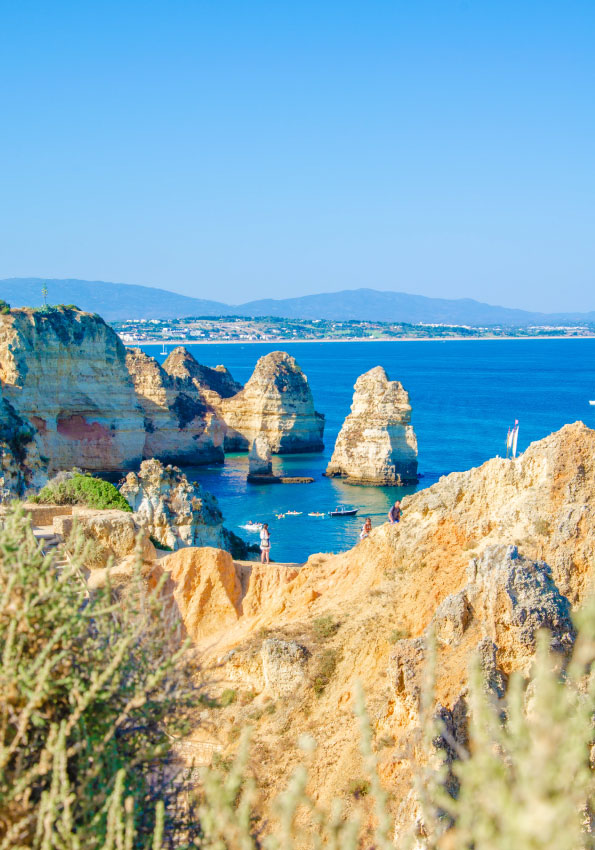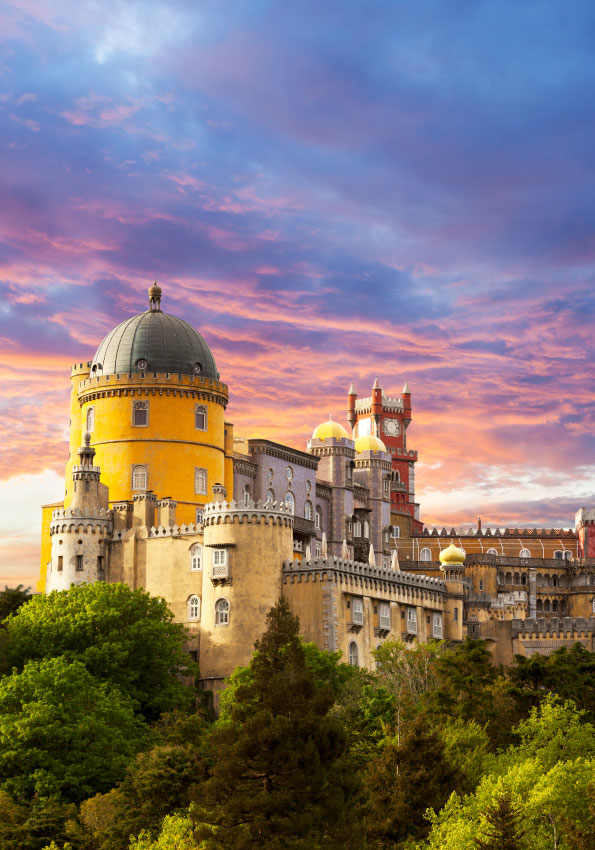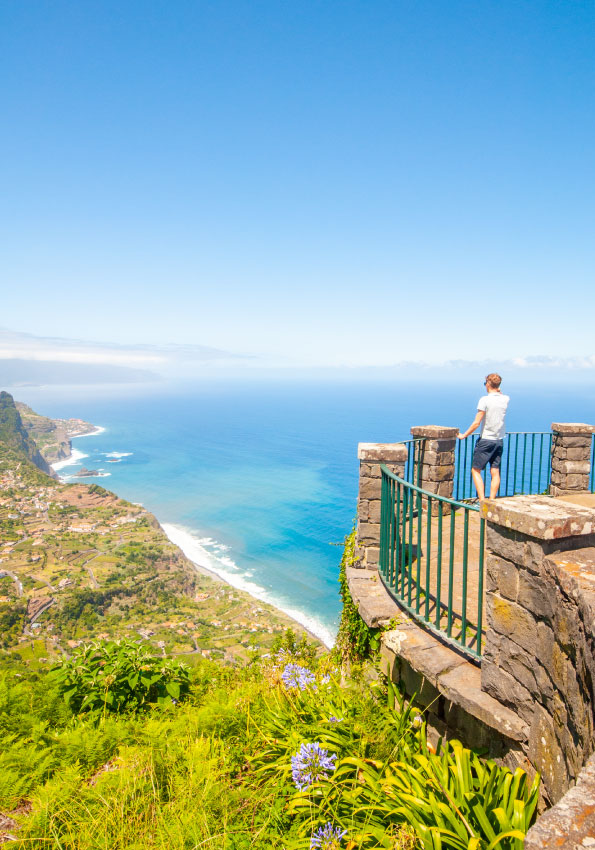 Travelling to Portugal.
Explore Portugal holidays and the best places to visit
Portugal is one of the European countries most rewarded by tourist prices, especially for the beauty of its beaches and landscapes. Lisbon and Porto have very often been awarded the title of "European Best Destination". These two destinations are an excellent choice for a city break in Europe.
If you are looking for relaxation, sun, traditions, book your flight tickets and hotel to Madeira, the favourite destination of some celebrities or historical figures like Winston Churchill. It is also an excellent choice for birdwatching enthusiasts and hikers. If you want to get off the beaten track, discover the Azores, watch the dolphins, whales, walk at the foot of volcanoes, bathe in natural pools created by volcanic eruptions, enjoy the natural hot springs, resource and discover the best of Portugal.
Want to recharge your batteries this year? Book your holiday in the Algarve: the region is blessed by gods where the sun shines 330 days a year.
Best places to visit.
The favorite destinations of travellers in Portugal
You have decided that your next vacation will be in Portugal but you still do not know where to go? Here is a list of the best places to visit in Portugal. And you, what is your favorite destination?
Pack your suitcase or backpack, buy a new phone memory card to shoot and share the best destinations in Portugal.
Experience Portugal.
Live unforgettable and authentic experiences
Portugal is one of the most popular countries on our website. Millions of you look for information on the best things to do and see in Portugal.
More than anything, you want to live unforgettable, unique, authentic experiences. Choose from our best things to do in Portugal offer. 
Day tours in Portugal
Hotels in Portugal.
Find the best accommodation deals
Portugal is known worldwide for the quality of its hotels. Portugal, with Switzerland, have some of the best hotel schools in Europe. Whether you are looking for a simple 3-star hotel, a hostel, a bed and breakfast or a magnificent 5-star "Pousada" hotel, we propose  the largest offer of accommodation in Portugal, at the best price guaranteed. Take advantage of the best prices and book your family holidays with friends or lovers today in the most welcoming country in Europe.

Best destinations in Portugal.
Explore the trendiest destinations
Portugal is divided into some regions; they are all different, and are all  very charming. Is this your first time in Portugal? If so, discover Lisbon, the most beautiful European capital. The Alfama district, facing the Tagus, is the soul of this city: the Fado, (beautiful and romantic songs) was born there. You want to discover a romantic, gastronomic, lively, young and dynamic city? Treat yourself to a 4 or 5 days in Porto. If you want a trip back in time, in a tropical, gentle and peaceful atmosphere? Madeira Island is for you. Funchal, its capital, is a good starting point to discover the island but you can also book your hotel in Porto Moniz, in the north of the island and enjoy its natural pools. Want to adventure? Book your holidays in the Azores and stop at Faial, a sustainable tourism destination with unforgettable charm. If you go to Faial, say hello to our friend Pedro and his wife Anna who manage the "Quinta das Bugainvillias", you will enjoy a warm welcome and a 100% local breakfast. Make your choice and discover the most beautiful destinations in Portugal.
DAILY Travel inspiration.
@EuropeanBestDestinations on Instagram