Braga is a stunning destination with the Braga Cathedral,  gardens and parks,  shopping streets, the Sanctuary of Bom Jesus and its beautiful stairs, the funicular and Sameiro which seems to be a piece of heaven on Earth.
It is a stunning destination where man and Nature worked together to provide incredible scenery. So much authenticity and charm on  such a small area, is only possible in Braga.

Hotels in Braga
Top things to do
in Braga
Sé de Braga
For those whose religion rhymes with simplicity, a visit of the cathedral is not recommended ! For all the others, the sight of it will be delightful. The works achieved on this Cathedral show that the Portuguese people knew, better than anyone else, how to express their Catholic faith through their religious monuments.
Three styles can be found in the cathedral (Romanesque, Gothic, Baroque). They give it a unique character. With its impressive organ, gilding, paintings, Braga Cathedral looks like the King of Pop's album « Dangerous » by Michael Jackson. Hint: On the left side of the entrance there is a small door that will take you to the old convent, walk on and you will reach the main Braga shopping street : Rua do Souto.
Address: Rua Dom Paio Mendes, 4700-424 Braga, Portugal
Phone : +351 253 263 317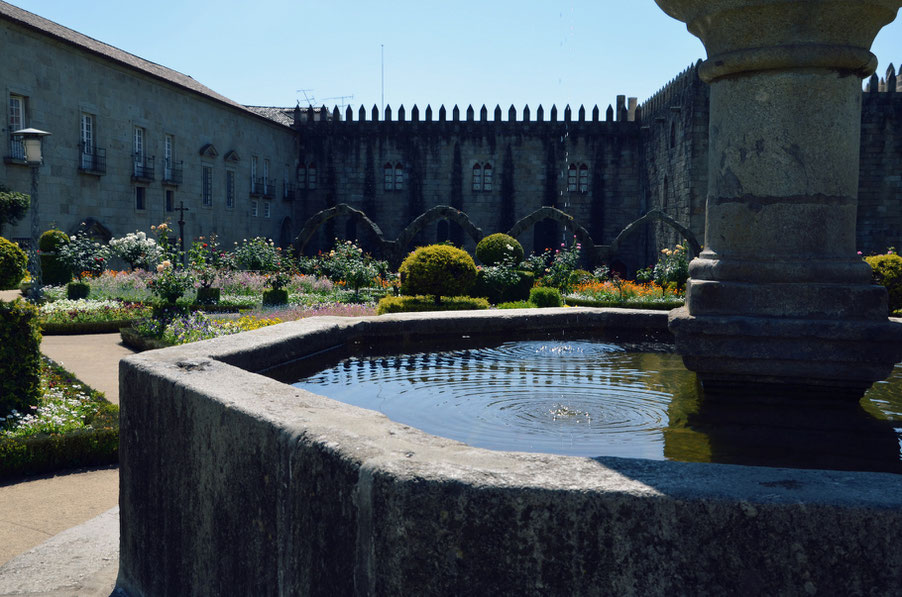 Jardim de Santa Barbara
In the heart of the town, near the  Rua do Souto shopping street, discover the romantic and flower gardens with a statue of Santa Barbara that gave its name to the beautifully tended gardens. Broken ruins of an arcade which pertained to the medieval palace delimit the space. The garden  was recreated in 1955 according to the codes of romance.
Address : Rua da Doutor Justino Cruz, 4700-317 Braga, Portugal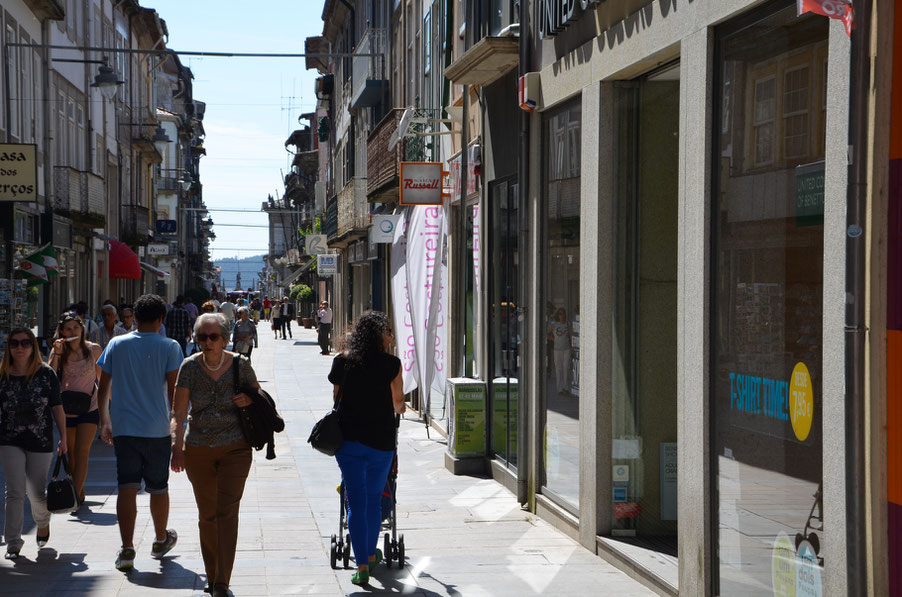 Rua do Souto
Rua do Souto is a charming street which leads to the main attractions of Braga. It is the perfect place for shopping, restaurants and bars. If previously (1913-1963) the tram of Braga crossed this street, it is now pedestrian and connects Largo Barão de São Martinho to Largo do Paço.


Address: Rua do Souto, Braga, Portugal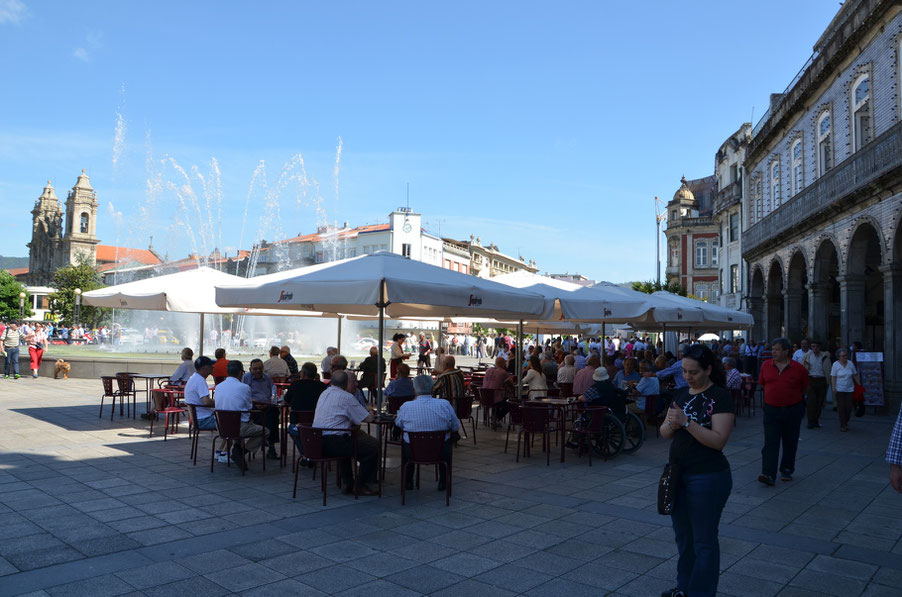 Praça da Republica
Want to relax during your visit in Braga ? Have a drink or a meal around the Republic Square, a lively place where Portuguese and tourists mix in legendary cafés like "A Brasileira". A lot of cafés and restaurants can be found near the fountain.
Address:  Praça da republica, Braga, Portugal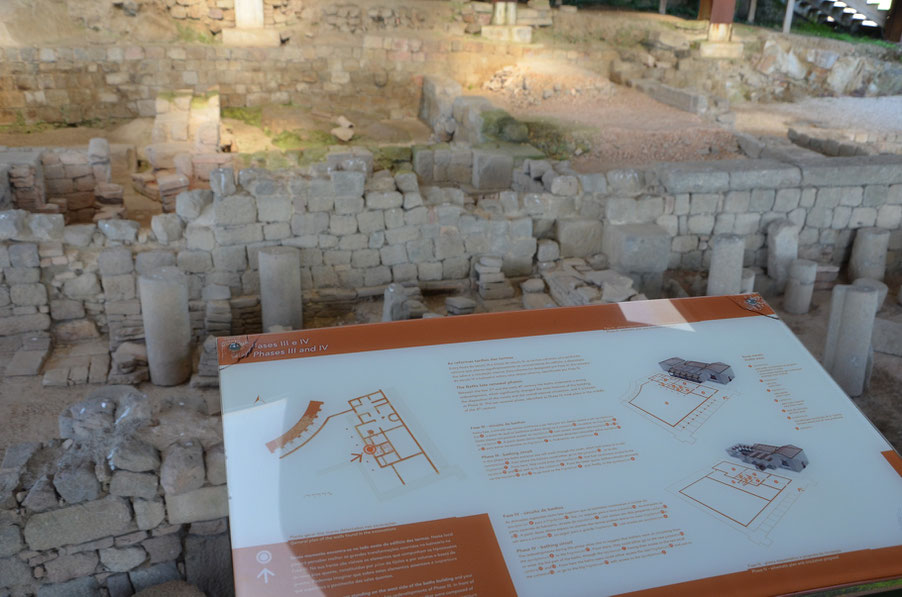 Bracara Augusta
If you are history and archeology lovers, you will love this place with remains of ancient Roman baths and an amphitheater (one of the two largest Roman amphitheatres found in  Portugal). If Portugal is a country of discoverers it was also crossed by different cultures and this site is an opportunity to immerse yourself into history and admire the ingenuity and advanced level of knowledge of the Roman civilization which left its imprint throughout Europe
Address: Rua Dr. Rocha Peixoto 4700 Braga
Phone : +351 253 278 455
Bom Jesus de Braga Sanctuary
You might have this image in mind, a baroque style sanctuary with a church set on a hill. Magnificent sculptured stairs representing the five human senses will take you to the top.
Its location is ideal with a beautiful park and an incredible hydrolic funicular, ranked among the most beautiful funiculars in Europe. It will take yo up and down through the forest.
Sameiro Sanctuary
If you are not a believer, you will soon become one ! The Sameiro Sanctuary near Braga is amazing and stunning. It is the witness of Christian fervor of Portuguese people who put their talent, creativity, generosity and courage in building exceptional religious monuments.

Tours & Activities
Experiences, guided tours and day trips from Porto