Rothenburg Christmas Market
From 1st December to 23rd December 2023
Visit Rothenburg-Ob-Der-Tauber Christmas Market, one of the Most Beautiful Christmas Markets in Germany. The smell of "white" mulled wine and roasted almonds, the illumination by thousands of fairy lights and the festive music provided by local brass bands…
Once a year, the medieval town of Rothenburg ob der Tauber transforms itself into a fairytale winter wonderland. Ever since the 15th century, the festive time prior to Christmas has been accompanied by a delightful Christmas Market. Looking back on over 500 years of tradition little has changed over the years and the historical customs have been closely followed.
Holding true to traditions the narrowly winding streets and picturesque squares around the town hall and its archways are lined with wooden booths, appropriately decorated for the Christmas season.
Everything your heart desires can be found at this charming market, may it be the traditional Christmas pastries or the mulled wine. Gadgets and treasures as well as lovingly crafted Christmas decoration can be found in a variety of booths and are sure to serve as a token of appreciation for loved ones at home as well as a welcomed reminder of your time spent in Rothenburg.
During your stay do not miss to visit the Best Christmas Markets in Germany, Best Castles in Germany, Most Beautiful Secret Destinations in Germany and Best Destinations in Germany.
Book your flights, your accommodation as well as your activities and tours in Germany and discover the very best of Germany.

Best hotel deals for Christmas
in Rothenburg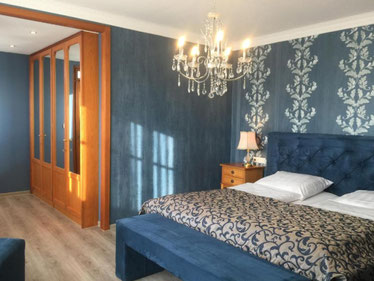 Burghotel 
★★★
The Christmas market is 300m away
Great Food: Meals here are highly recommended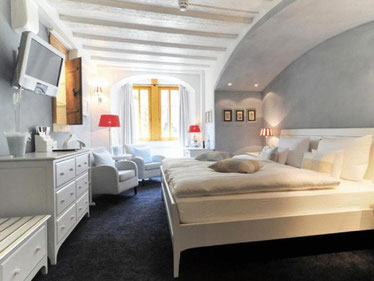 Hotel Herrnschloesschens 
★★★★
The Christmas market is 300m away
This hotel has an excellent location score of 9.9

Christmas in Rothenburg
image gallery

Top things to do
for Christmas in Rothenburg
The "Rothenburger Reiterle " (Rothenburg Horseman)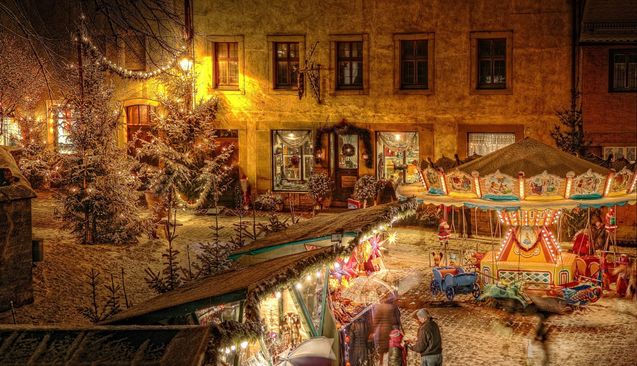 Join the annual yuletide ceremony at 5 pm on Friday before the first Advent Sunday, when the "Reiterle" marks the beginning of the Christmas Market. The "Reiterles" historical origin stems from the dark times long past. Our ancestors were under the believe that he was a descendant of another world who during the winter months glided through the skies with the souls of People past. The Horseman´s Image changed throughout the centuries to a warmly welcomed ambassador of the Christmas Season.

Town Hall Tower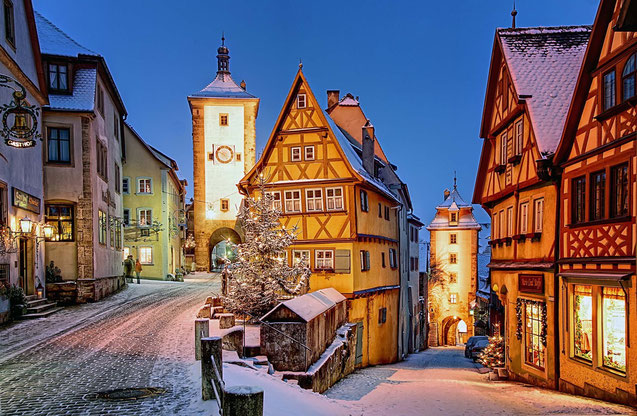 Climb up the 220 steps of the Town Hall Tower and enjoy the marvelous view over the Christmas Market.

Visit Käthe Wohlfahrts "Christmas Village"
Don´t miss the world famous "Christmas Village" in the center of the town. Experience the fascinating atmosphere of a Franconian village with snow covered roofs all year round. Get personalized ornaments, every advent weekend, Friday – Sunday from  10 am.


Best in Europe.
For an enchanted Christmas in Europe