World of Discoveries
Discover, experience, share...
World of Discoveries was exactly what Porto needed to claim to the the title of perfect destination for families in Europe. This theme park combines history, discovery, fantasy, sensations; it is a must if you want  to walk on the footsteps of your ancestors.
Live an unforgettable adventure, immerse yourself in the heart of a galleon and let rare spices, ginger, curry and cinnamon invade you! Discover our ancestors' perception of the world from 13th century to 19th century thanks to incredible tools such as the 3-dimensional terrestrial globe and full scale replicas. Discover their boats, tools, living conditions, incredible missions, their dreams and desillusions.
The most famous sailors in the world, such as Dom Henrique, Gil Eanes, Bartolomeu Dias, Cristopher Columbus, Vasco da Gama, Pedro Alvares Cabral and Fernao de Magalhaes, are waiting for you in one of the best museums in Europe where the boats were originally built.
Skip the queue!
Buy your entrance tickets online.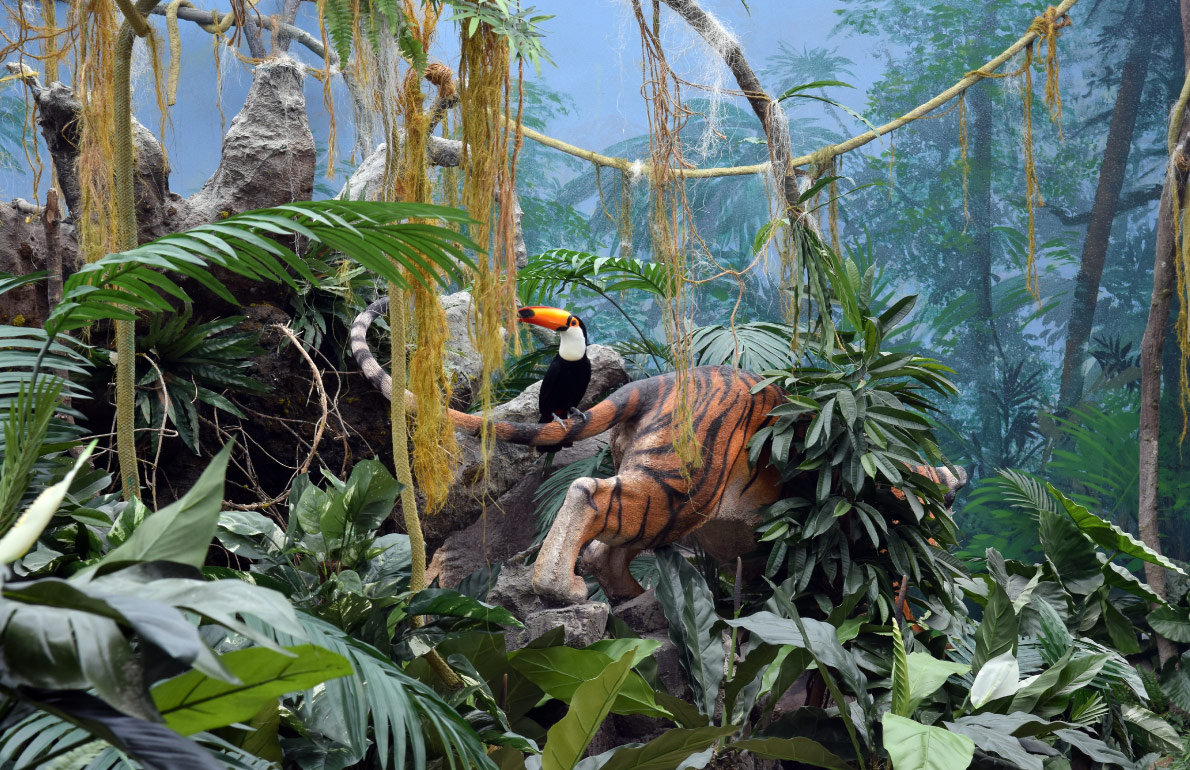 Join the adventure and become the captain!
Have you heard about the rhinoceros sent by the Portuguese people as a gift to the Pope?  What do you know about sailors' food on board, their cannons, armours, maps, their living conditions?
Become the captain, get on board through life-size re-enactments and learn about  the different countries discovered by the Portuguese explorers such as Ceuta, the Cape of Storms, Black Africa, tropical forests, India, Timor, China and Macau, Japan and Brazil.
Beware of the tigers, gorillas and snakes : you will meet them during the journey!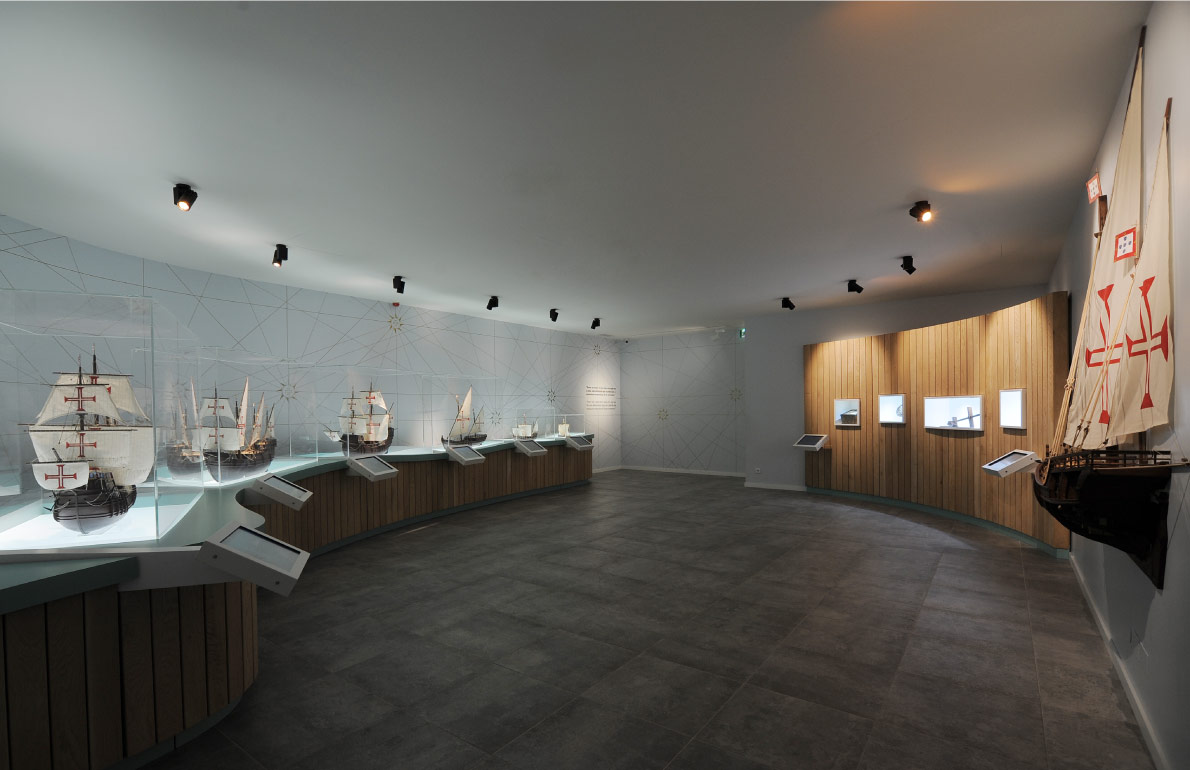 We have been visiting The World of Discoveries for the second time now. It is so entertaining and so interesting; it was designed by a history and transmission lover; it obviously meets old and young's expectations.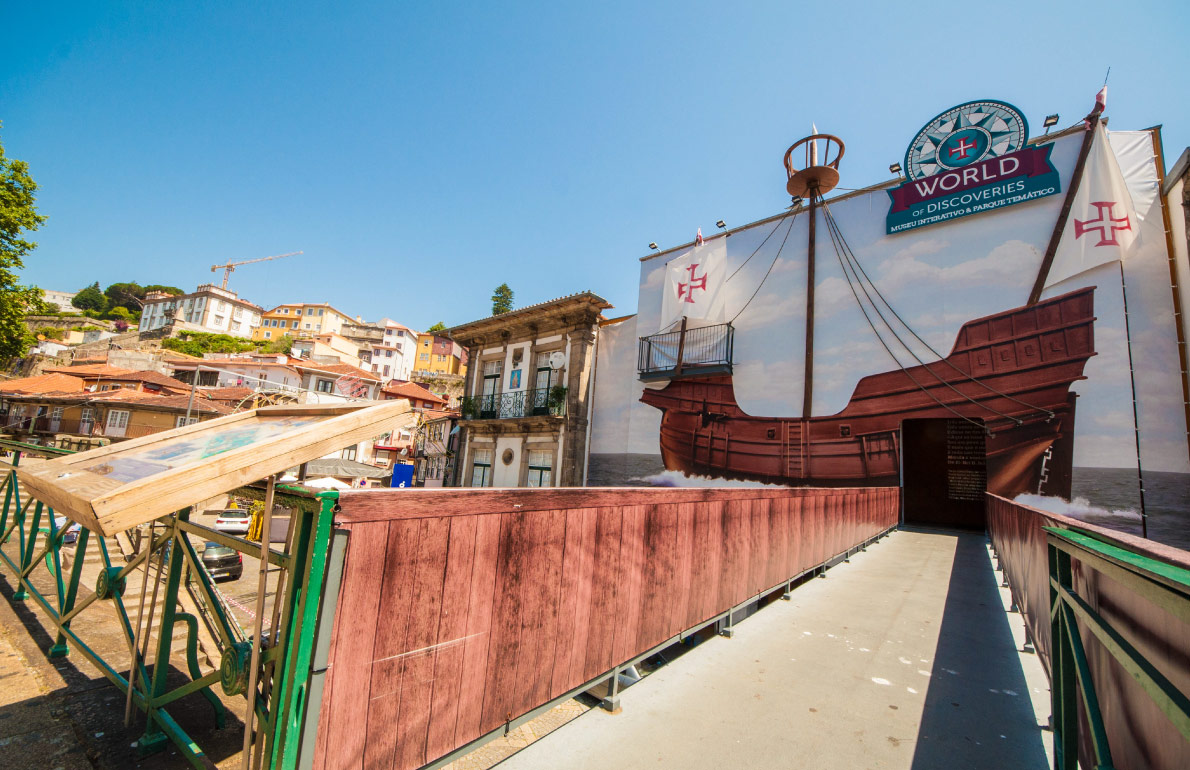 It is easy to get there: from Cais de Ribeira, walk along the river, you can not miss the facade (with its enormous painted boat).
You can also get off the Bluebus at "Alfandega". 

Open daily : 10am – 5.30pm
Weekends and public holidays : 10am – 6.30pm
Skip the queue! Buy your entrance tickets online

Explore Porto