Colmar celebrates spring
From 3rd April to 19th April 2020
The city is perfect all year through of course, but Easter is certainly one of the nicest times to stay in Colmar. Light is back and illuminates the colourful facades, pastry chefs are decorating chocolate eggs, craftsmen are making authentic and unique products, top chefs are ready to propose their best menus and best Alsatian wines,street musicians are playing music in the historic centre of Colmar and a dozen of concerts of classical music, jazz, world music are being organized in St. Matthew church and the Salle des Catherinettes.
Life is good in Colmar: you are welcome and feel secure in the beautiful historic centre. Are you ready for an unforgettable holiday in one of the best destinations in Europe? Colmar is the place! Discover "Colmar celebrates spring". It is fantastic!

Best things to do in Colmar
There are hundreds of things to do and see in Colmar, discover it and visit the place or the website of the tourist office of Colmar. We have selected for you the best things to do in Colmar and offer you a quick overview of what to expect in one of the most beautiful destinations in
Europe. Book your flight tickets and hotel at the best price for an unforgettable stay in a dream destination.

Plan your stay in Colmar
Search hotels in Colmar
Hotels, Apartments, B&B...
Fresh deals every single day
Thousands reviews you can trust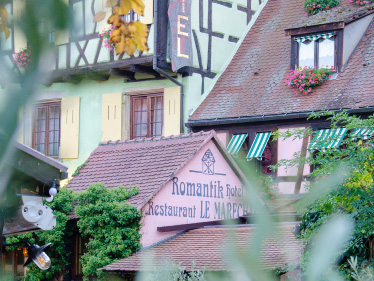 From €95 / night
Hostellerie Le Maréchal is set on the canal
Traditional and regional gourmet cuisine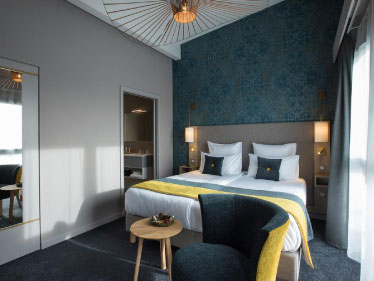 From €105 / night
5-minute walk of Colmar's markets
Private parking, pets friendly, bar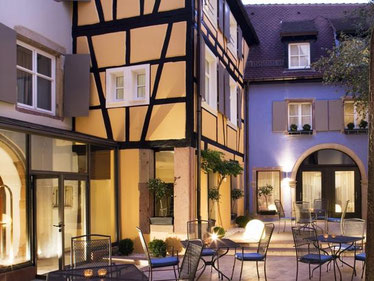 From €103 / night
Located in the Little Venice district
Guests can relax in the bar or in the garden
In partnership with :