Ghent Christmas Market 2023
From 7th December to 31st December 2023
Visit Ghent Christmas Market, one of the Best Christmas Markets in Belgium. The Gentse Winterfeesten is an authentic Christmas market right in the enchanting heart of Ghent.
The entire Winterfeesten area and all squares will ooze the atmosphere of the Nordics. Just imagine the smell of pine, lots of green, cosiness, lights, northern lights, moose, chalets, homeliness, warmth...
Everyone feels welcome, and it's just great to spend a fun and heartwarming time with friends and family. You can just picture yourself walking through a Scandinavian Christmas village, right in the middle of a wintery pine forest.
When visiting the stunning inner city centre of Ghent, plenty of magical moments will cross your path. The smell of a snowy pine forest, northern lights, the moon peeking through the stars... Winter 'chill' becomes winter 'warmth'.
Need more inspiration? Discover the Best Christmas Markets in Belgium, Most Beautiful Christmas Lights Destinations and Best Sunny Christmas Markets in Europe. 
Book your flights, your accommodation as well as your tours and activities in Belgium.

Hotels & Apartments
in Ghent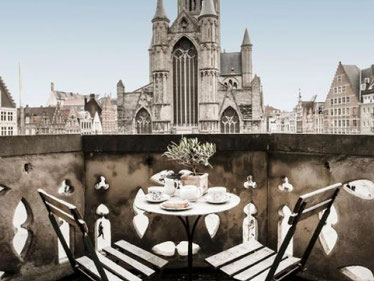 1898 The Post
The Christmas market is 300m away
Iconic, historical building in the heart of Ghent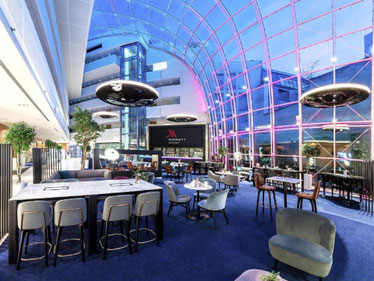 Ghent Marriott Hotel 
★★
★★
The Christmas market is 500m away
Historic charm with modern design

Tours & Activities
in Ghent

Christmas in Ghent
image gallery

Top things to do
for Christmas in Ghent
Take a ride on the ferris wheel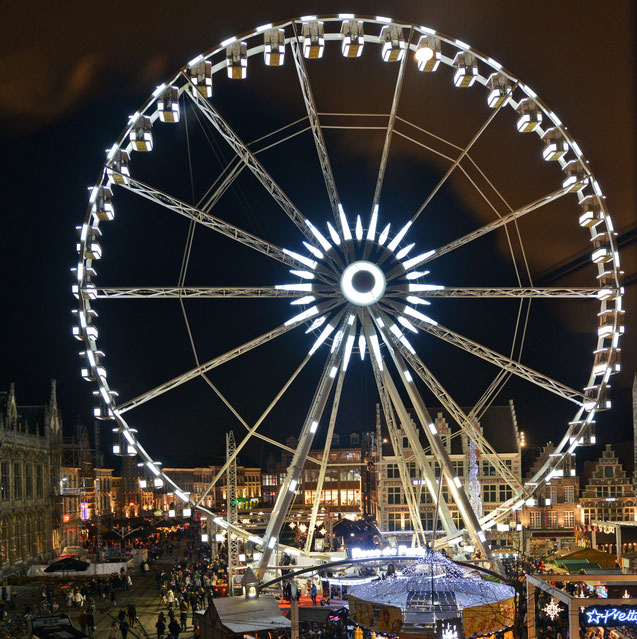 It is the largest ferris wheel in Europe and will give you a stunning overview of the beautiful city of Ghent.
Enjoy a night at the Moose Bar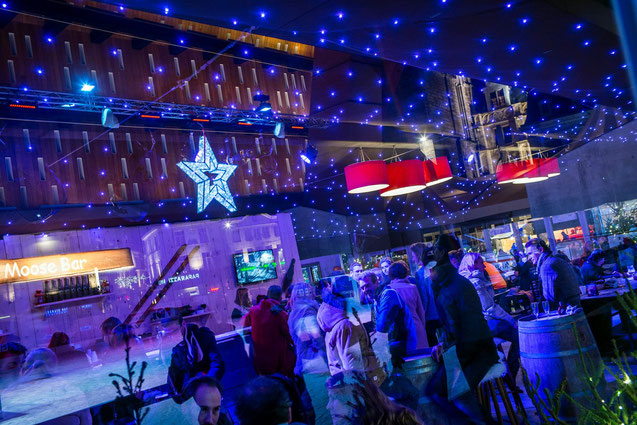 The Moose Bar has become very famous over the last couple of years. It's the perfect place to celebrate with friends and family. There is a great variety of DJ's that bring a visit to the Moose Bar, even Tomorrowland-DJ DiMaro loves to play at the Moose Bar!
Explore the childrens' village 'Land van W'ijs'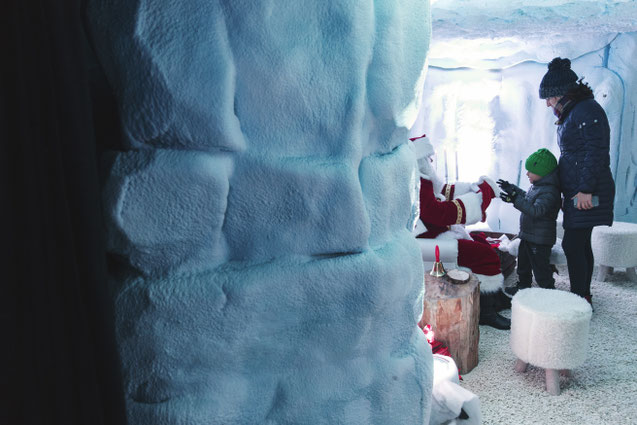 The perfect place to spend your holiday with the kids! Let them discover the Winter Wonderland and bring a visit to our Santa. They can enjoy themselves with games and friends.

Best in Europe.
For an enchanted Christmas in Europe