Metz Christmas Market 2023
From 24th November to 30th December 2023
Visit Metz Christmas Market, one of the Best Christmas Markets in France. Get into the spirit of the festive season and enjoy the warmest of welcomes as you visit the Christmas markets on the city's main squares. Find hand-crafted gifts in the Christmas pyramid and taste the finest gingerbread around.  
Rise above the rooftops on the City Skyliner, then warm up cold hands around a mulled wine or hot chocolate.  
Let the illuminations chase away the dark winter days, and enjoy traditional treats like the merry-go-round, a walk through the magical "Sentiers des Lanternes" with animated trees offered by the Department of Moselle or take the chance to stock up on gastronomic Christmas essentials at the city market hall.  
Next to the Cathedral, the big wheel adds to the leisure activities for young and old alike. While the taste of Christmas awaits at the gourmet food market on place de la Comédie.  
The boutiques and shops are open on the 4 Sundays before Christmas, so you can enjoy the sights, smells and tastes on city breaks right up to the last minute.  
If you are here on the 2nd and 3rd of December, don't miss out on the St Nicolas festivities!
Book your flights, your accommodation as well as your tours & activities and visit the Best Christmas Markets in France.

Hotels & Apartments 
for Christmas in Metz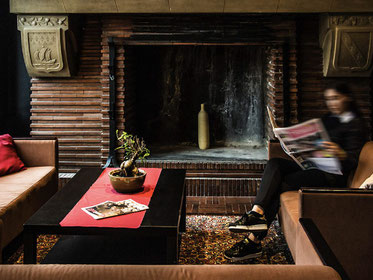 ibis Style Metz Centre 
★★★
Located near the train station
Breakfast, good location, nice building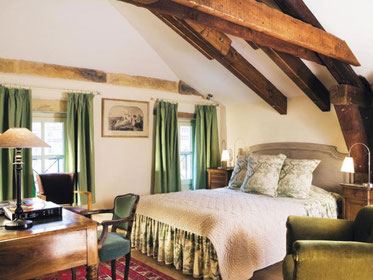 Hôtel de la Cathédrale 
★★★
The Christmas market is 100m away
This hotel has an excellent location score of 9.6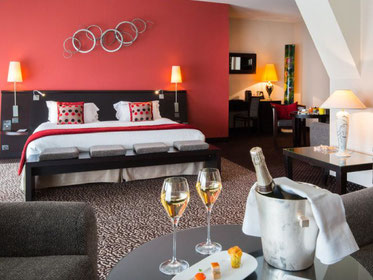 La Citadelle - MGallery 
★★★★
Great location to discover the town centre
Location, large rooms, breakfast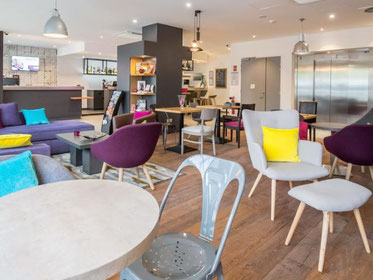 Campanile Metz Centre 
★★★
260 m from Metz Train Station
Perfect location and clean
Odalys City Metz
10-minute walk from Saint-Vincent Church
Kitchenette, fitness room, parking

Christmas in Metz
image gallery

Top things to do
for Christmas in Metz
Reach the heights on the City Skyliner!
New this year, the City Skyliner gives you a reindeer's-eye view over the city. A glittering 360° panorama of the city dressed in its scintillating Christmas lights and reflected in the waters of the Moselle. A magical moment before plunging back to the merry hustle and bustle of the markets.
Take a ride on the big wheel beside the Cathedral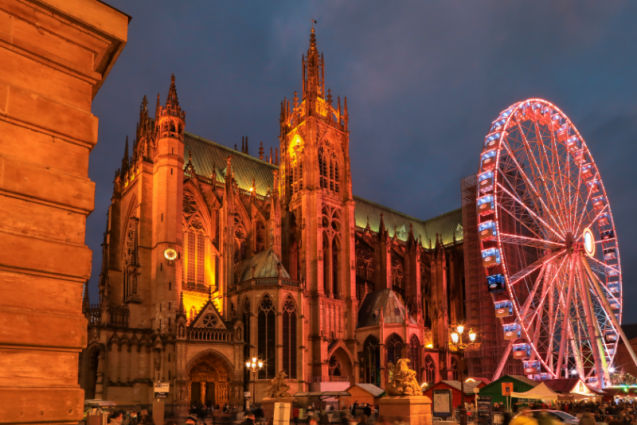 The Ferris wheel offers a stunning perspective of the city giving you unforgettable close-up views of the Cathedral.
Stroll around the "Sentier des Lanternes"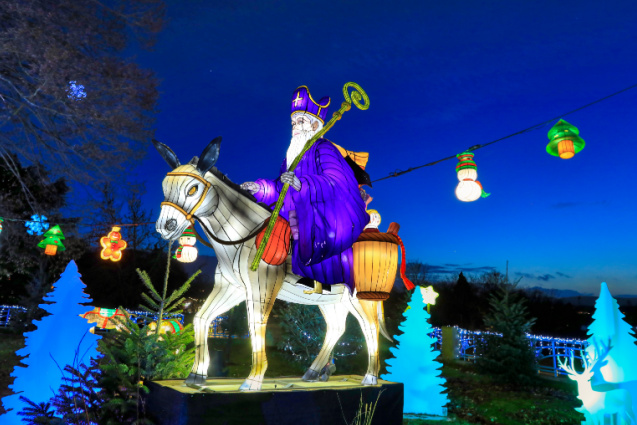 Stroll through the heart of the "Sentier des Lanternes" shining with over 2,000 lights creating a wonderful Christmas universe. Traditions and legends are captivatingly lit-up in the Boufflers garden. New this year, Father Christmas' train has arrived at the station, all abord for the North Pole!

Best in Europe.
For an enchanted Christmas in Europe