Dresden Chrtismas Markets 2023
From 29th November to 24th December 2023
Glittering lights, twinkling stars, beaming children's faces, mulled wine, the scent of gingerbread, and Christmas carols – Dresden's Striezelmarkt boasts a unique character, despite being in its 587th year. Regional specialities, such as Ore Mountain wood crafts, Lusatian blue-printed fabrics and Moravian stars, are particularly popular. And a piece of Original Dresdner Christstollen fruit loaf in the light of the step pyramid from the Erzgebirge (Ore Mountains) is of course another must. 
Everyone who loves the typical Dresdner Stollen, the 26th Dresden Stollenfest on the 8th of December 2021 is exactly the right place to go. A big festival dedicated to the unique Dresden baking tradition, with historic pageant and giant Stollen, weighing several tonnes. The Stollen is cut up at the Striezelmarkt and sold for a good cause. The festival will also feature the "Dresdner Stollenmädchen", the brand ambassador for Dresdner Christstollen and patron of the festival. (www.dresdnerstollen.com)

Best hotels for Christmas
in Dresden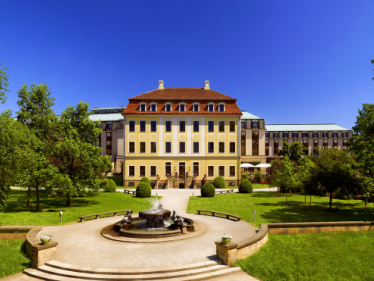 Dresden's Baroque district
Spa with 120 m² pool and a gym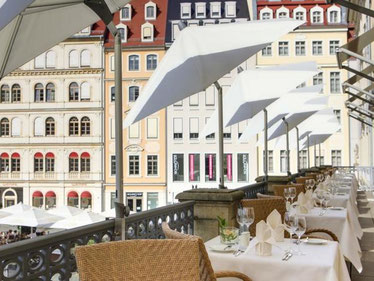 In the heart of Dresden
Sauna, gym and a massage and beauty salon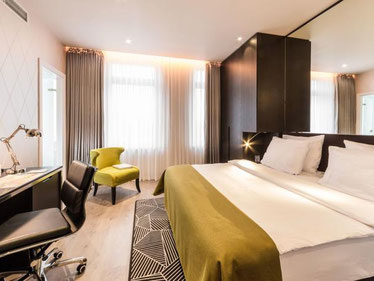 Located in the Baroque heart of Dresden
Relax at the hotel bar or in the library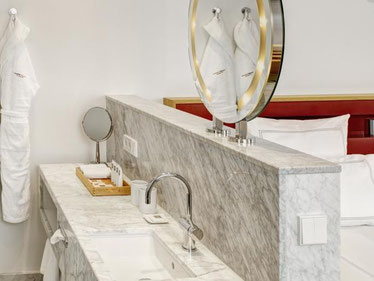 In the heart of Dresden's Old Town
Gym, spa, and elegant rooms with free Wi-Fi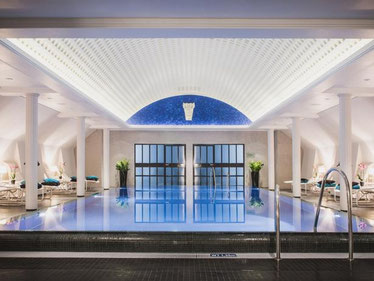 Next to Dresden Castle
French cuisine is served in the Palais Bistro

Tours & Activities
in Dresden

Christmas in Dresden
image gallery

Best in Europe.
For an enchanted Christmas in Europe