Here, the change of scenery is guaranteed: at the summit of Belgium, at the borders of the Roman and Germanic areas, you will find an unusual destination, sparkled with a lot of (good) surprises.
Above all, you will find a wild and extensive nature reserve, wild gorgeous landscapes and wonderful historic sites. Here, history is rich, sometimes painful or not yet uncovered. You will encounter stories from the past around each corner: medieval castle, old border markers, Prussian train station, ...
It is a place of character, where you also find plenty of local and authentic products, a lot of skilled craftsmanship, award-winning restaurants as well as a large selection of quality accommodation.
Activities are plentiful and there is something for each season: cross-country skiing in Botrange and downhill skiing in Ovifat are the popular choices in winter. When warmer seasons return, a wide array of walks and hikes is available, as well as numerous biking paths exploring the forests and nearby villages. During the summer, you can enjoy a dip in the lake of Robertville.
Aside from those leisure-time activities, the « High Fens » - region is renowned for its gourmet food. Waimes won the "EDEN" price (European Destination of ExcelleNce)» for its tourism and local gastronomy in 2015.
Local gastronomy
« Waimes, a gourmet paradise »
For a town of only 7,500 inhabitants, Waimes has an exceptionally high number of hotels (10) and restaurants (28). In addition, 10 of its restaurants are listed in the Michelin Guide, and one has a Michelin Star and is a member of the « Generation W ». A further five restaurants are listed in the Gault & Millau Guide. Waimes can boast of being the most highly-rated town with a population of under 10,000 in Wallonia. 
The Waimes Town Council set up « WaimesTourismeGourmand », an association of bars, restaurants and cafés, which promotes its member businesses via a gourmet map, gastronomic events and a strong presence on the internet and social media.  www.waimestourismegourmand.be
« Enjoy a taste of the Hautes Fagnes »
This is the slogan of the Waimes tourist information centre, and it expresses an invitation to discover the many gastronomic delights of the town and to explore the largest nature reserve in Belgium, the jewel in the town's crown.
Top things to do
in Waimes
The High Fens - Signal de Botrange
From 1957 on, the area of the High Fens was declar  ed the largest nature reserve in East Belgium.
It's highest point and also the highest point of the whole country, towers at 694 meters over the sea level, it is named the « Signal de Botrange ».
A 6 meter high tower was built here and it reaches 700 over the sea level.
This nature reserve holds a rich ecological legacy in Belgium, planted with alpine sphagnum covered peat bogs (those are not fens as the name would imply). These peat bogs are located both on the top and the dale's basin.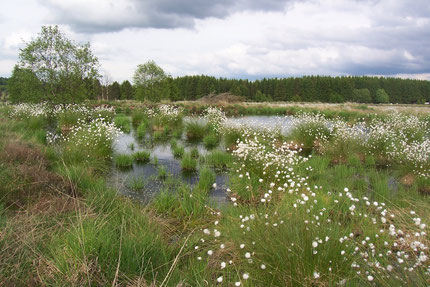 The Park House – Botrange
The Park House is located on the High Fens area's edge. There you will discover its unique landscape of peat bogs and moors.
In this Park House you can buy walk maps or enjoy several discovery activities: exhibitions, walks, guided walks, carriage tours ….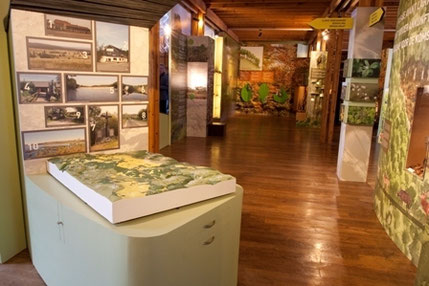 Reinhardstein - Burg Metternich
If it is true that castles have a soul and are often considered to be magical places, then Reinhardstein belongs, without a doubt to those edifices that inspire History.
Its origin, its position, its somewhat troubled history, its imposing architecture, certain legends that are associated with it and its amazing construction make it a castle unequalled in Belgium.
It is situated in the heart of a dense forest on the edge of the Hautes-Fagnes (High Moors) and its origins go far back into the middle-ages. It looms up proudly in a surrounding of hills, on a rocky peak that overlooks a narrow and deep gorge into which the River Warche flows.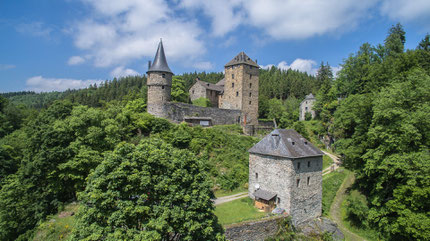 Vennbahn cycle route
"Criss-crossing European frontiers along a historic converted railway"
The Vennbahn Cycle Route, one of Europe's longest converted railway embankment bike tracks, takes the visitor through three countries: Germany, Belgium and Luxembourg. From Aachen it runs out across the High Fen to finish in Troisvierges. With its mild gradients of about 2%, you take a leisurely tour through 125 kilometers of nature with that special frontier feeling, where Vennbahn folklore and historical fact are friends and neighbors.