Welcome! 'Ia ora na e manava!
Located in the Pacific Ocean, The Islands of Tahiti are a mythical destination. The mention of Tahiti calls to mind visions of an idyllic island paradise and once you visit, you'll discover that your imagination isn't too off the mark. Secluded, tropical and lush, these islands are a universe where dreams meet reality.
Surrounded by pristine, crystal clear blue waters, our 118 islands and atolls offer natural beauty, authentic island culture, and unique French Polynesia style.
The Islands of Tahiti are world-renowned for their white-sand beaches, stunning turquoise lagoons and varied landscapes ranging from coral atolls to volcanic mountain peaks.
Each island offers a variety of accommodation experiences from luxurious resorts with overwater bungalows, to Tahitian Guesthouses, to sailing via private charter or scheduled cruise. Privacy comes naturally in The Islands of Tahiti and offers visitors the space to relax and reconnect and to be Embraced by Mana. Mana is the life force and spirit that connects all things in The Islands of Tahiti. Learn more on www.TahitiTourisme.org
Book your flights to Papete as well as your accommodation at the best price in Tahiti and your tours and activities such as a private whale watching tour in Bora-Bora.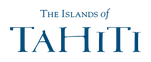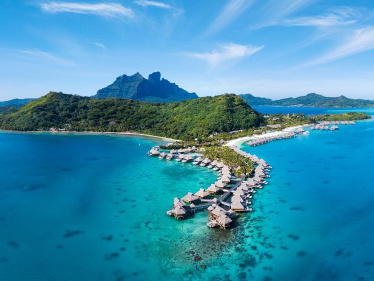 Exclusively located in a private cove
Guests can enjoy a swim in the infinity pool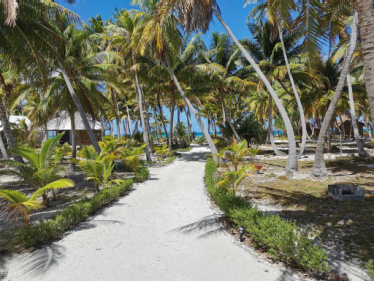 The nearest airport is Rangiroa, 20 km 
The property offers a free airport shuttle service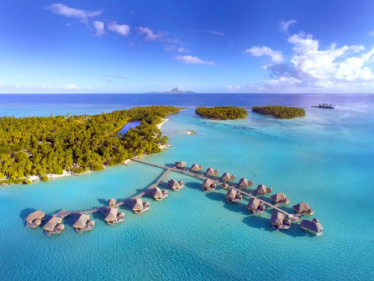 Top location: Highly rated by recent guests (9.7)
Kayaks, snorkeling equipment and paddle boards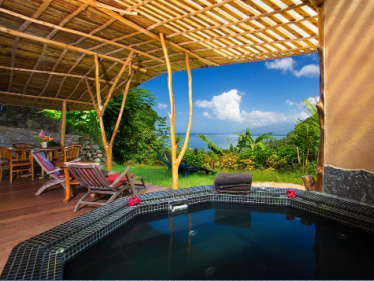 Located in the renowned surfing haven of Teahupoo
Relax in the swimming pool facing the sea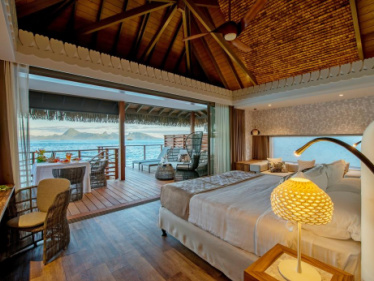 5 minutes' drive from Faaa International Airport
Private balcony with lagoon or garden views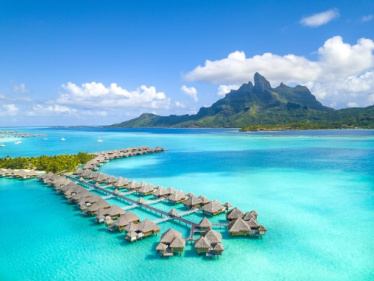 Located on the tropical island of Bora Bora
2 pools, 2 bars, 4 restaurants and a day spa
Tahiti Islands
image gallery
Activities & tours
in Tahiti
Top things to do
in Tahiti
Picnic on a motu
Grab a canoe, a bottle of French wine and a fresh baguette from the local supermarket and head on out to your own slice of heaven for the day.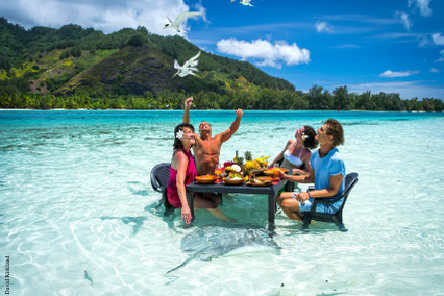 Hike through the islands
A local guide can show you the heart of The Islands of Tahiti: Learn about their fascinating archaeological sites, rich culture, and visit stunning viewpoints or waterfalls.
There are also many high-class cultural events and of course we should not forget that the city also has a lively theatre and music scene.
Treat Yourself to an Overwater Bungalow
Originating in The Islands of Tahiti, overwater bungalows are synonymous with island holidays and staying in one is a must, at least once! Wake-up invigorated, listening to the calming sound of waves lapping at your private deck.
Stay with the Locals
Staying in a Tahitian Guesthouse is fun and affordable, plus it's a great way to get to know the locals. The stunning locations and authentic Tahitian experience will leave a lasting impression
Swim with friendly marine life
Explore the dozens of unique dive sites around each island and atoll and discover the biodiversity underwater.
The warm waters that surround The Islands of Tahiti teem with life from flirty clownfish to ever present sharks, dolphins, manta rays to awe-inspiring humpback whales.
Video
of The Islands of Tahiti