Leipziger Weihnachtsmarkt 2023
From 28th November to 23rd December 2023
Leipzig Christmas market, one of the Best Christmas Markets in Germany, dates all the way back to 1458. Its six areas are set in chime with the fascinating historical scenery of the Leipzig city centre. With more than 250 twinkling stalls embedded harmoniously in the historic centre, Leipzig Christmas market is not only one of the oldest but also one of the largest Christmas markets in Germany. Visitors are offered a multitude of festive delights: indulge in numerous culinary delights or explore the city's traditional medieval market.
Traditionally, the main area of the Christmas market is Marktplatz (market square) where visitors can marvel at a Saxon spruce Christmas tree as high as twenty meters, and enjoy a wide variety of performances at the market square stage. On Augustusplatz square a 38-metre-high ferris wheel offers seasonal views from a lofty height.
During your stay do not miss to visit the Best Christmas Markets in Germany, Best Castles in Germany, Most Amazing Hidden Gems in Germany as well as the Best Ski Resorts in Germany. 
Book your flights, your accommodation as well as your activities & tours in Germany and discover the best of Germany.

Hotels & Apartments
in Leipzig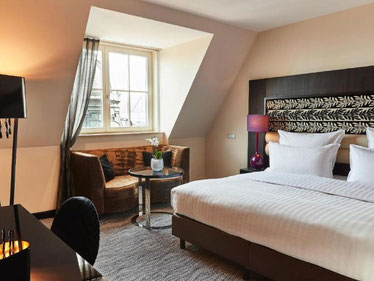 Steigenberger Leipzig 
★★★★★
The Christmas market is 200m away
Spa, soundproofed rooms and free Wi-Fi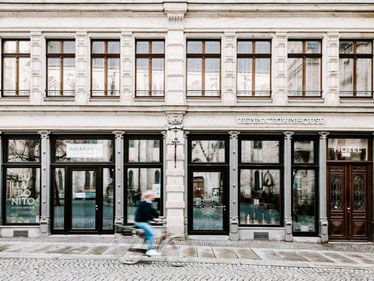 Townhouse Bach Leipzig 
★★★★
The Christmas market is 300m away
This property has an excellent location score of 9.8

Tours & Activities
in Leipzig

Christmas in Leipzig
image gallery

Top things to do
for Christmas in Leipzig
Finnish Village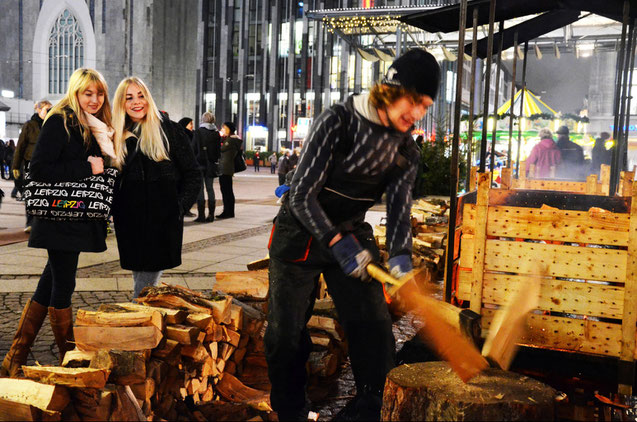 The Finnish village on Augustusplatz has become a classic over the years. The enticing scent of smoked salmon and fruity Glögi (a mulled wine made from berries) draws visitors to the Scandinavian tents and stalls. Additionally there is a 38-metre-high ferris wheel offering seasonal views from a lofty height at Augustusplatz square.
Historical Christmas Market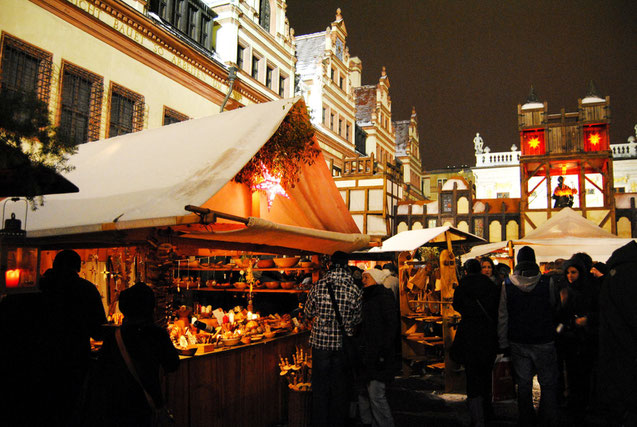 The historical Christmas Market of  "Ancient Leipzig" at the Naschmarkt square entices visitors with local traditional crafts and art.
Fairy Tale Forest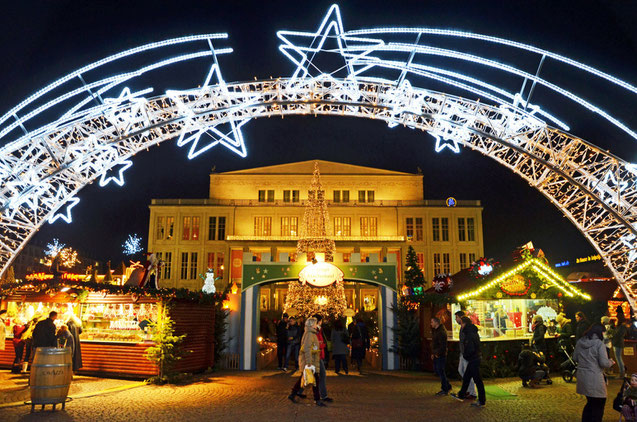 Leipzig Christmas market is also valued for the many pleasures it holds for children. Be it the Fairy Tale Forest on Thomaswiese (meadow in front of St. Thomas) with its many scenes from various fairy tales or the market square stage where kids can meet Santa Claus for a chat, little visitors will definitely enjoy being here. As for grown-ups, there is a wide variety of traditional handcrafts and local food on sale.


Best in Europe.
For an enchanted Christmas in Europe