From 30th November to 23rd December 2023
Discover Mainz Christmas Market, one of the Most Beautiful Christmas Markets in Germany.. In winter, Mainz is as charming and lively as ever! Visit the large Christmas market in front of the cathedral, or explore one of the smaller, cosier Mainz WinterZeit markets all over the city. They are guaranteed to put you into the mood for Christmas! During Advent, the city offers tourists a range of events such as guided tours and wagon trips and exclusive city break packages. 
Every year, hundreds of festive stalls offer their wares at the Mainz Christmas market on the squares surrounding the city's Cathedral of St. Martin. During the weeks leading up to Christmas, there are concerts and stage events to enjoy, among them the traditional fairy tale production at the State Theatre beloved by generations. There is also the Christmas card printing press workshop at the Gutenberg Museum and the large illuminated and richly decorated Christmas pyramid with hand-carved life-size crib figurines at the entrance to the Christmas market.
The Mainz WinterZeit markets take place in front of the city's main station, on Schillerplatz and on Neubrunnenplatz, where shoppers find lovely Christmas presents and meet up with friends. Enjoy a glass of mulled wine or punch and sample Christmassy food in a seasonal market atmosphere. Thanks to a special arrangement with the city authorities, the three markets with around 40 stalls remain open until New Year's Eve.
During your stay do not miss to visit the Best Christmas Markets in Germany, Best Castles in Germany, Most Beautiful Secret Destinations in Germany and Best Destinations in Germany.
Book your flights, your accommodation as well as your activities and tours in Germany and discover the very best of Germany.

Hotels & Apartments
in Mainz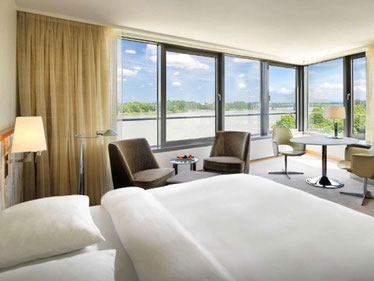 Hyatt Regency Mainz
The Christmas market is 800 m away
Elegant rooms and spa area with indoor pool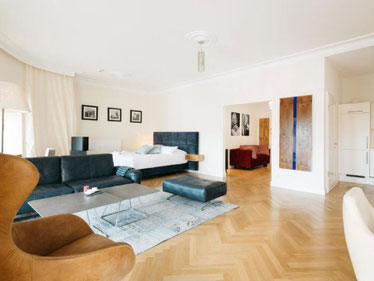 Osteiner Hof Apartments
The Christmas market is 500 m away
Kitchen and dining area in some units

Christmas in Mainz
image gallery

Best in Europe.
For an enchanted Christmas in Europe