Calpe is the perfect destination for a holiday in the sun combining beach, nature, shopping, outdoor sports, gastronomy, culture & history.
Playa Arenal-Bol, Playa Cantal Roig, Cala La Manzarena, Playa de Levante o La Fossa, Cala les Bassetes, ... a dozen beaches and coves await you for a relaxing holiday. Calpe is what you need to fill up on sun, vitamin D and recharge your batteries.
A true symbol of Calpe, the "Penon de Ifach" is an enormous rock (300m high) which dominates the city of Calp. Connected to the city of Calp by an isthmus (thin strip of land surrounded by water), this huge rock is accessible on foot for those who want to enjoy a nature getaway. Fancy a breathtaking view? Climb to the top of the rock! Once at the top you will enjoy the exceptional view over Calpe, the Costa Blanca and the Mediterranean.
More than a rock, this site is a real natural park with more than 300 different species of animals and a perfect place for bird watching.
Calpe is also suitable for lovers of idleness, beach: the sun shines, from January to December. Calpe is full of architectural treasures, magnificent churches and monuments but also very good restaurants.
Do you like architecture? You will love Calpe! Modern and colourful buildings stand side by side with very old houses, styles blend with harmony and daring, a real wind of freshness blows over Calpe.
Do not miss to visit "Muralla Roja" a group of iconic buildings of Calple, painted in Pink and Blue, its buildings are, with the Rock of Calpe, one of the symbols of this city. Good news, if you are in love with this daring architecture, you can spend the night on the spot since this large colourful building complex is neither a foundation nor a museum but a place to live (some apartments are available for rent. Breathe, relax, you are on holiday on the Costa Blanca.
How to get there: Book your flights to Alicante (50 min by car, 1H30 by public transport).
Where to stay: "Suitopia - Sol y Mar Suites Hotel" situated in the Calpe City Centre this hotel features a year-round opened outdoor swimming pool.
Great for: Nature, Shopping, Sea & Sun, Foodies, Instagrammers, Culture.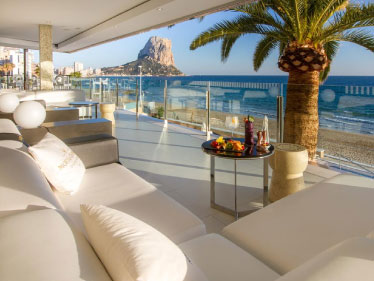 Gran Hotel Sol y Mar
★★★★
Ideal setting next to Arenal Beach
Comfy beds, Pool with a view, sea view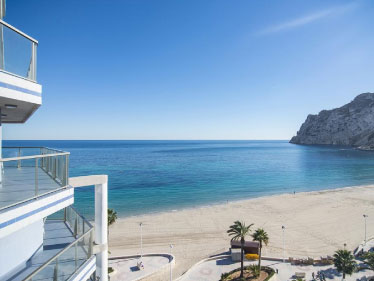 Apartamentos Hipocampos 
★★
★★
Excellent location score of 9.5
Sea view, 2 swimming pools, private terrace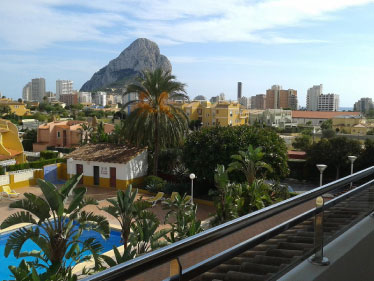 The Cookbook Hotel & SPA 
★★★★
Just 1 km from the historic quarter
Spa and wellness centre, free parking
Activities & tours
in the Costa Blanca