Christmas Town Valkenburg 2023
From 17th November 2023 to 7th January 2024
This year visit Valkenburg Christmas Market, the Most Beautiful Christmas Market in the Netherlands.
Christmas Town Valkenburg / Kerststad Valkenburg
The rumour goes that Santa actually comes from Valkenburg aan de Geul…You see, as days get shorter, Valkenburg – in the ever so enchanting Heuvelland region in de Southern part of the Netherlands – transforms into a cosy and delightful Christmas town. From 17th November 2023 until 7th January 2024 (TBC) the small town of Valkenburg, situated on the river Geul in Zuid-Limburg, turns into 'Kerststad Valkenburg'. In 2022 Valkenburg can call itself European City of Christmas. In Valkenburg – immersed in a magical atmosphere, with a paradise of twinkling lights and beautifully decorated Christmas trees – you see, smell, hear and taste Christmas in everything and there are numerous things to do! 
Underground and aboveground
Underground, you can visit the unique Christmas markets in the Gemeentegrot (Municipal Cave) and Fluweelengrot (Velvet Cave). Be amazed at Mergelrijk, where dozens of informative stories about marlstone and caves are told, set against a Christmas backdrop, with beautiful marlstone sculptures, works of art, films and interactive tablets. In Winter Wonderland, at the Wilhelminagrot (Wilhelmina Cave), you can be amazed by beautifull sandsculptures by artist form all over the world. Be sure to be back above ground in time to watch the fascinating Christmas Parade with its illuminated floats and beautifully costumed dancers and enjoy a stroll through Santa's Village. Having an appetite? The culinary walking tour 'Route d'Amuse' takes you to the best restaurants of Valkenburg.
No wonder that Valkenburg is the number one Christmas town of The Netherlands!
CHRISTMAS MARKET MUNICIPAL CAVE
The Gemeentegrot (Municipal Cave) is the largest, oldest and most frequently visited underground Christmas market in Europe. Be amazed by the remarkable displays and decorations, which are in complete harmony with the stalls, offering a large range of beautiful Christmas items and gifts. The long and spacious corridors, that characterize this cave, invite you to while away the hours. 
CHRISTMAS MARKET VELVET CAVE
From november 18 until december 8th January 2023 the 'Fluweelengrot' – situated at the Daalhemerweg 27 in Valkenburg a/d Geul – will be transferred into the unique, atmospheric, and internationally renowned 'Kerstmarkt Fluweelengrot' (Christmas Market Velvet Cave). In this age-old, captivating environment, you will find many festive stalls, which offer Christmas and gift items to suit all tastes. Come and see the magic! 
CHRISTMAS MINIATURES AT MERGELRIJK
Visit the MergelRijk cave this year to admire the countless Christmas wonders. Soak up the details, the hundreds of tiny houses, the moving attractions, and the thousands of figurines and Christmas trees. The festively lit cave with its enchanting Christmas decorations and stunning marl statues also tells fascinating stories about caves and marl. Everyone can make their own marl souvenir in the cave workshop. 
CHRISTMAS IN WINTER WONDERLAND
Visit the Wilhelmina Cave and experience the Christmas story in a life-sized crib. The fairytale ambiance continues on our magically lit cable car, guaranteeing a romantic trip to 'Brasserie de Wilhelminatoren'. Here, you can enjoy breath-taking views 
of Valkenburg. 
LET THE CHRISTMAS PARADE ENCHANT YOU
The annual 'Christmas Fairytales' parade features beautifully lit floats and dancers in breath-taking costumes. During the period of Christmas, the parade will make two appearances a week in  the centre of Valkenburg. You can enjoy the entire 25- minute parade from the same spot. 
ROUTE D'AMUSE
Walk through the beautiful town of Valkenburg on the river geul, and indulge yourself with 'amuse-bouches' on your way. From November 17 2023 until the 7th January 2024 there is a choice of two different routes, that you can walk daily between 11 AM and 6 PM.
Valkenburg's not to miss events at Christmas: 
Christmas markets above-ground and underground (in marlstone caves)
Life-size and miniature nativity scenes
The largest illuminated Christmas tree
Route d'Amuse
Street theater
and last but not least: the Christmas Parade
For additional information, visit our website www.kerststadvalkenburg.nl 

Hotels & Apartments
in Valkenburg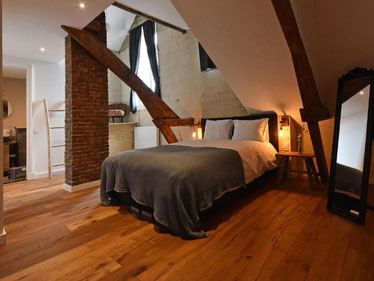 Villa R einald
The Christmas market is 300m away
This property has an excellent location score of 10
Boutique Hotel Scheepers 
★★★★
The Christmas market is 600m away
Some rooms have a bathroom with a spa bath

Christmas in Valkenburg
image gallery

Top things to do
for Christmas in Valkenburg
Go Undergroung!
Valkenburg is unique for Christmas activities in its marlstone caves. Shop till you drop in one of the Christmas Markets or experience the life-size or miniature Christmas cribs.
Be enchanted by the Landal Christmas Parade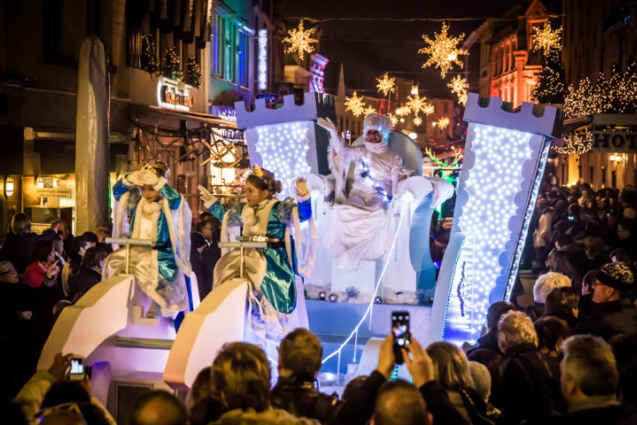 Twice a week during Christmas Town Valkenburg, a fairy-tale parade passes through the old streets of the town. The historic centre forms a spectacular backdrop for the light procession with richly decorated floats, catchy music and groups of dancers in beautiful constumes. This year for the 15th time.
Culinary Christmas Walkings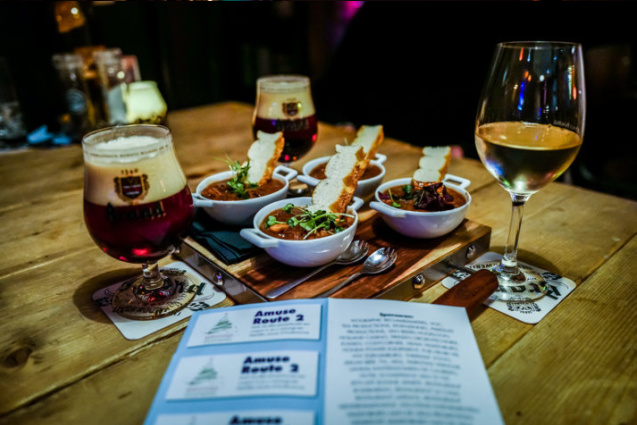 Got hungry from all that underground shopping? At 'Route d'Amuse' you get a taste of the atmosphere above ground. During one of the three culinary walks you will discover four restaurants and their appetizing amuses, but not only that. You'll also discover part of Valkenburg on foot! Not done exploring yet? With the Christmas Crib Walks you will discover different village centers around Valkenburg Nativity scenes, chapels and wayside crosses lead the way while you enjoy the Limburg countryside. 

Best in Europe.
For an enchanted Christmas in Europe