From 24th November to 20th December 2023
Visit Louvain-la-Neuve Christmas Market, one of the Best Christmas Markets in Belgium with Bruges and Brussels.
20 days to enjoy the Magic of Christmas in Louvain-la-Neuve !
Spread over the two main squares, the Louvain-la-Neuve Christmas market brings a real touch of magic to the town. 
Louvain-la-Neige welcomes more than 80 craftsmen, producers and creators. For sure, you will find something to spoil or surprise the ones you love : atypical presents, art objects of traditional manufacture, unique affordable items, poetic and original toys, jewelry, Christmas wreath tinsel and lights, candles and decoration…
Ones comes here not only to find the perfect gift but also to share a good time with family or friends. In Louvain-la-Neuve, the arts ands crafts comes with gastronomy. Hungry visitors can purchase sweets and gourmet snacks as well as local, regional or international specialities.
Visiting Louvain-la-Neuve's Christmas Market is also suprising by its atmosphere, strolling around the chalets, being amazed by the snowy fir trees, warming up by the fire and taking time to relax in one of those nicely decorated huts or converted cable cars.
Special moments are planned for children : meet Santa, bake spices biscuits, play a full-scale treasure hunt, listen to Christmas tales...
A lot of efforts and energy are used to renew ideas wich makes each time Louvain-la-Neige a great and unforgettable moment for a growing number of visitors!
Book your flights, your accommodation as well as your tours & activities and visit one of the Best Christmas Markets in Belgium. 

Hotels and Apartments
in Louvain-la-Neuve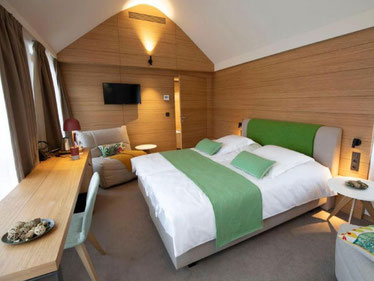 B-Lodge 
★★★
The Christmas market is 2.6 km away
FREE private parking!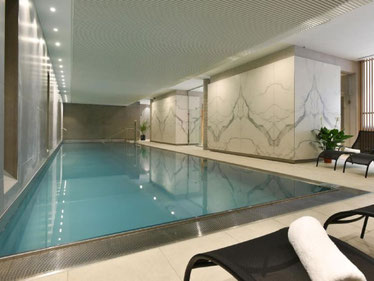 Martin's Louvain-la-Neuve 
★★★
The Christmas market is 200 m away
Located in the pedestrian centre of LLN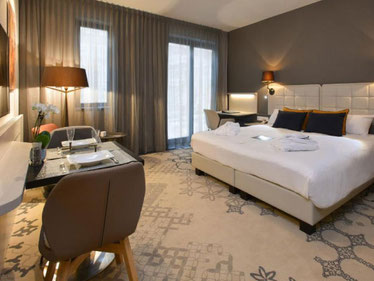 Martin's All Suites 
★★★★
The Christmas market is 200 m away
Private parking available on-site

Christmas in Louvain-La-Neuve
image gallery

Best in Europe.
For an enchanted Christmas in Europe