Brussels, the capital of 500 million Europeans, is waiting to share its treasures and talents with you and to tell you its story. It has an ability to adapt to its visitors: no matter when you come, there's always something happening here; no matter how long you stay, there are several different ways to experience Brussels, each with some brilliant surprises in store. A multicoloured heritage of the most diverse styles, a contagious creativity tinged with surrealism and humour, a sociable and epicurean art de vivre. Order of the day: fashion and design, comic strip, chocolate, beer, music and surrealism, sociability and more than 100 museums, high-tech and surprising meeting rooms and a whole constellation of hotels.
Brussels, capital of the kingdom of Belgium is also the capital of Europe.
A destination that's easy to reach and reasonable prices that won't strain its visitors' pockets, regardless of age. This cosmopolitan city that loves good food lives life its way and expresses itself in a style very much its own: sometimes rebellious and mischievous, sometimes thoughtful and composed, but always very likeable. Despite its European dimension and despite all the different languages spoken on the corner of every street, Brussels is still inspired by a very "village-like" spirit.
Of course, it's well known for its Grand-Place, its Atomium, its Manneken-Pis, its Gueuze and its Kriek, its waffles and its chocolates... (don't miss them!). But, just one tip: take the time, too, to soak up the very special atmosphere of its many different districts. Take a stroll to Rue Dansaert, Halles Saint-Géry and Place Sainte-Catherine. Head for Saint-Boniface, Châtelain or Flagey... You'll discover a Brussels that's in the spirit of the times, a capital that's relaxed and comfortable, as much in its history as in its present-day reality. Very fashionable. Very designer. Very creative. In other words, to put it in a nutshell, just relish Brussels, a fine and beautiful city to explore and discover...
See you soon!

Best hotel deals
in Brussels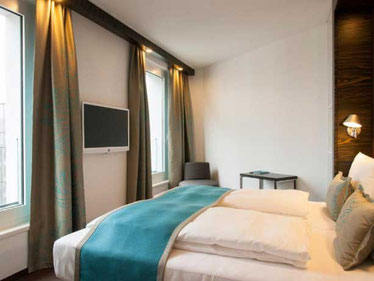 Motel One Brussels ★

★★
A 10-minute walk away from the Grand-Place
This hotel has an excellent location score of 9.2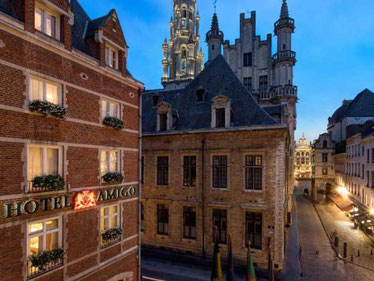 Rocco Forte Hotel Amigo ★★★

★★
On the corner of Grand Place
Award-winning Ristorante Bocconi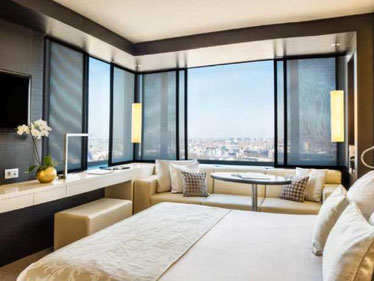 The Hotel Brussels 
★★★★
15-minute walk from Grand Place
Free access to a spa, wellness and fitness centre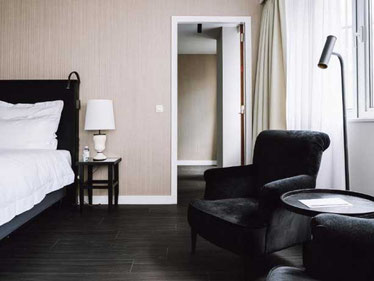 Pillows Hotel City Centre 
★★★★
Only 100 m from Brussels Central Station
Newly renovated with beautiful rooms, very quiet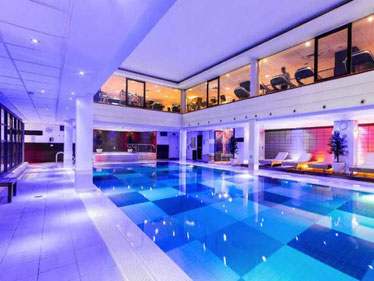 Steigenberger Wiltcher's ★★★★

★
Situated on the Avenue Louise Shopping Street
Wellness and Spa facilities at Aspria Club
Tours & Activities
in Brussels
Top things to do
in Brussels
City Hall of Brussels
Brussels Town Hall is one of Belgium's finest civic buildings. Not only because of the numerous sculptures adorning its walls, but also because of its perfect proportions and the incomparable beauty of its tower, the spire of which is topped by the archangel Saint-Michael. Brussels laid the foundation stone of the magnificent Gothic edifice in the spring of 1402.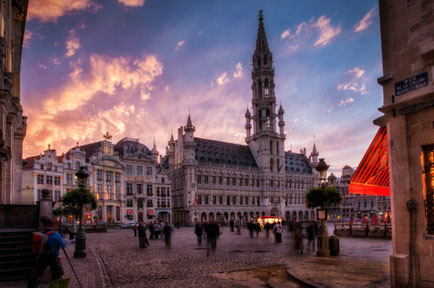 Atomium
Unmistakable symbol of Brussels and Belgium and unique feat in the history of architecture: the Atomium is today the most popular attraction in the Capital of Europe.
Built for the 1958 World Exhibition, the Atomium is shaped on the model of an elementary iron crystal enlarged 165 billion times. Beyond surreal walks through tubes and spheres, the Atomium houses a permanent exhibition about its history as well temporary exhibitions for a broad public (sciences, design, society).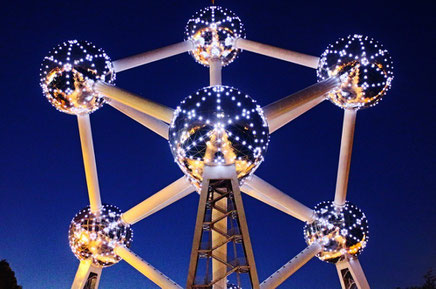 MIM Musical Instruments Museum
This excellent museum occupies the old Art Nouveau buildings of the Old England stores (3000m2 of exhibition space) and is one of the biggest collection of instruments in the world. The four exhibition levels display nearly 1200 instruments (from the 7000 items of the entire collection), antique or contemporary, in a stage set blending the acoustic and visual aspects and integrating technological tools such as interactive terminals and sound spaces.
The Marolles
The Marolles has always welcomed many socially fragile inhabitants. Today, the district is undergoing further changes as wealthier people are moving in, attracted by the luxury shops of the nearby Sablon district and the chance to renovate old buildings of character, resulting in a new set of challenges.
This tour shows some of the district's hidden gems and tries to explain the issues confronting today's residents. Duration: 1h30 ou 2h30.
Galeries Royales Saint Hubert
This covered gallery, with glittering shops on both sides, was built in 1846-47 in accordance with plans drawn up by the architect J.P. Cluysenaer. The building of these galleries was a "first in Europe". (Galerie de la Reine, Galerie du Roi, Galerie des Princes).