Visit Madeira Islands
Imagine a world apart
Madeira is not only an island but eight exceptional islands rich in discoveries and precious memories. Some are wild and uninhabited, others are lined with beautiful golden beaches, all of them offering an incredible wildlife and flora.
Discover, in the softness of a subtropical climate throughout the year, landscapes of unusual diversity in one of the finest destinations in Europe. Welcome to an unforgettable destination, welcome to Madeira!
Full of trees and flowers, where summers are mild, and winters are soft, Madeira is a sunny place full of history and beauty. About 600 miles South West of Lisbon, millions of years ago a volcano erupted and from there emerged an island. That was Henry the Navigator's first discovery, and because of its large variety of trees, he named it "Madeira" (Wood).
Our travel guide to Madeira Islands will show you the best things to do, experiences not to be missed, secret and surprising places. Discover our selection of hotels and restaurants and book your guided tours online.

Best things to do in Madeira
The archipelago of Madeira is a perfect place for lovers of unique landscapes, unspoiled nature, adventure and gastronomy.
Whether you are travelling alone, as a couple with family or friends, our team has selected for you the best activities and things to see in Madeira. Discover the most beautiful views of the sea and the forest, the gardens not to be missed and the best guided tours around the island.

Plan your stay in Madeira
Search hotels in Madeira
Hotels, Apartments, B&B...
Fresh deals every single day
Thousands reviews you can trust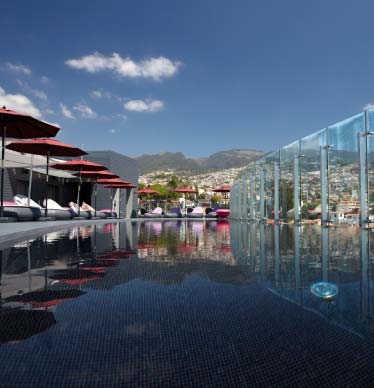 From €140 / night
Excellent location in the center of Funchal
Amazing views, unique design, great staff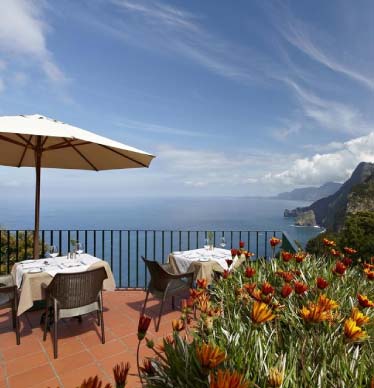 From €160 / night
Santana, a small and picturesque village
Amazing views, great restaurant
From €90 / night
Situated in the real heart of Funchal
Wellness centre, pool, location

Madeira for nature lovers
Madeira is one of the best destinations in Europe for nature lovers. Its subtropical climate makes it a destination to visit throughout the year.
Explore the most beautiful landscapes of Madeira Island, wander over the most beautiful trails along the levadas, see dolphins, discover unique botanical gardens or refresh in a waterfall in the heart of the primary forest.
Book the best experiences, tours and activities to discover Madeira and prepare an unforgettable trip to the island in eternal spring.