This year go wild and green and experience eco-responsible adventures in the Azores. Greener than Iceland, less expensive, with a more moderate and milder climate, the Azores are a prime destination for lovers of nature, outdoor sports, hiking, but also gastronomy and even for lovers since 'they are ranked among the best wedding destinations in Europe.
Considered by the European Commission as a European Destination of Excellence (EDEN), Faial has many sweeping landscapes, unique birds and plants and iconic geological formations, all of them surrounded by a magnificent blue, pure and lively sea. With Sao Jorges and Pico they form a triptych of unique and bewitching islands in the middle of the Atlantic Ocean. A place where sailors crossing the ocean like to stop over for a few days or… a lifetime.
The biodiversity of Faial is very rich : 855 vascular plant species that can be found throughout the island, 57 of which are endemic ( that exist only in the Azores). The ecosystems, specially the Laurel Forest are precious habitats - associated with species of fauna and flora found nowhere else in the world, such as birds, bats, arthropods, etc. The sea of Faial is an extraordinary mosaic of colours, shadows, smells, sounds, silences and emotions, and is emblematic in the life forms it holds, such as cetaceans, seabirds, sharks and all other inhabitants.
Faial still has six geosites of remarkable geodiversity: Caldeira, Graben of Pedro Miguel, Monte da Guia, Morro de Castelo Branco, Capelo Peninsula and Capelinhos - Costado da Nau. An incredible volcanic island awaits you for your next vacation in green, wild and unspoilt Europe.
Book your flights to Faial (or a flight to Ponta Delgada – Main Island + a domestic flight to Faial), your accommodation in Faial as well as your activities and tours in the Azores such as a "Azores: Whale Watching Boat Tour".
How to get there: Book your flights to Faial (or a flight to Ponta Delgada – Main Island + a domestic flight to Faial)
Where to stay: "Quinta das Buganvilias" is surrounded by a large park with lush vegetation. It offers self-catering facilities and free bikes.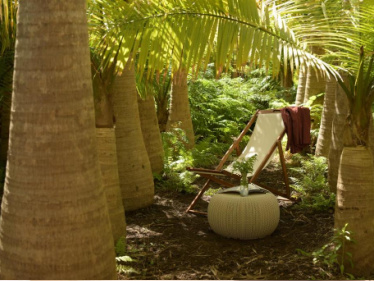 Couples particularly like the location
Offers a continental or vegetarian breakfast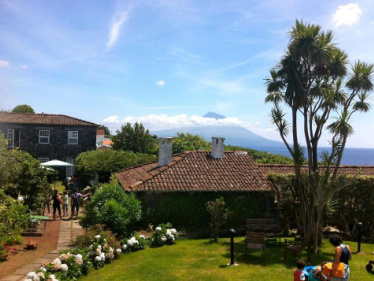 Offers a variety of activities in contact with nature
Surrounded by lush vegetation
Activities & tours
in Faial