The Sheep's Head peninsula, jutting out into the Atlantic Ocean on Ireland's south-west coastline, is  home to one of Europe's best-loved walking trails.
WALK THE SHEEP'S HEAD WAY
It's home to the Sheep's Head Way - an award-winning 88km trail that stretches around the entire coastline of this slim peninsula. Begin in the historic West Cork harbour town of Bantry and walk out onto the Sheep's Head. As you look out over Bantry and Dunmanus Bays, take in the glorious unfolding views over the neighbouring Mizen and Beara peninsulas. 
You'll discover many local heritage sites in this ancient landscape as you walk!
Cliff paths, ridge walks, and farmland paths can all be found on this varied and well-marked walking route. The views change here with every turn in the road and each shift in the light. You're sure to get a warm welcome from the locals you meet along the trail and in our cosy places to stay.
This is an unspoilt part of the world that deserves its reputation as a kind of Eden.      
20 LOOP WALKS 
There are 20 loop walks on the Sheep's Head Way, and there's a walk to suit everyone in this fantastic 200km trail network. Walk on Whiddy Island, trek to the lighthouse, hike along the Peakeen ridge, or enjoy valley views on the Coomkeen loop walk. Lovely inland trails introduce you to the hills and valleys around Drimoleague, Castledonovan, and Carriganass Castle. 
THINGS TO DO
Cycle the Sheep's Head, with its hairpin bends and bayside villages. Pony trekking, sailing, kayaking, and shore fishing offer other wonderful ways to explore this hidden gem on Ireland's Wild Atlantic Way.
FOOD & CRAFTS
Put Cork on your fork when you sample delicious local produce like Durrus Cheese, Glenilen butter, and Bantry Bay mussels in our family-run restaurants and cafés.  
Whether you're sampling fish fresh from the sea, connecting with Ireland's rich history, hiking our moorlands, or drinking Guinness with the locals, you're sure to love the time you spend 'living the Sheep's Head Way!'
Monte Isola has always been a special place for the artisan production of boats and nets and has gained the title of "Presidio Slow Food" thanks to the millenary tradition linked with the conservation of the "lake sardine". Other specialties are extra virgin olive oil and salami.
Sheep's Head Peninsula
image gallery
Top things to do
in Sheep's Head
Walk the Sheep's Head Way
The 88km Sheep's Head Way trail stretches from the historic West Cork harbour town of Bantry around the coast of the stunning Sheep's Head peninsula.
See ancient tombs, holy wells, and wild Atlantic views as you walk a coastal path that overlooks Bantry and Dunmanus bays and the neighbouring Beara and Mizen peninsulas. At the lighthouse at the peninsula's tip, watch dolphins below before heading back on the peninsula's southern side through picturesque Irish fishing villages and countryside.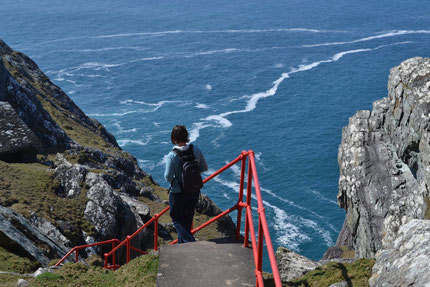 Choose a Great Loop Walk
There's a walk to suit everyone on this peaceful and tranquil stretch of Ireland's Wild Atlantic Way. 
Choose from 20 linear and loop walks and explore the beauty of a peninsula studded with special areas of conservation. (Walking guides available locally). 
Walk the shoreline by Farranamanagh Lake and visit the bardic school where poets found inspiration. Or hike the lush mountains and valleys on St. Finbarr's pilgrim trail. Then relax and enjoy a warm welcome in our lovely seaside villages.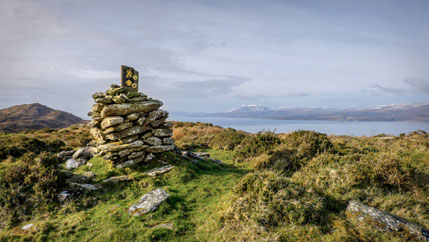 Sail West Cork's Bays!
Discover West Cork stunning bays on a day sail with Carbery Sailing. 
Dolphins will keep you company as you sail through the pristine waters of Dunmanus bay on Merlin, a 46ft luxury Hallberg Rassy yacht. On an unforgettable trip, you'll circle Bere Island and take in the stunning coastlines of the Beara and Sheep's Head peninsulas on Ireland's Wild Atlantic Way. 
Keep your camera ready to capture images of dolphins, lighthouses, islands, and dramatic coastlines throughout this unforgettable trip!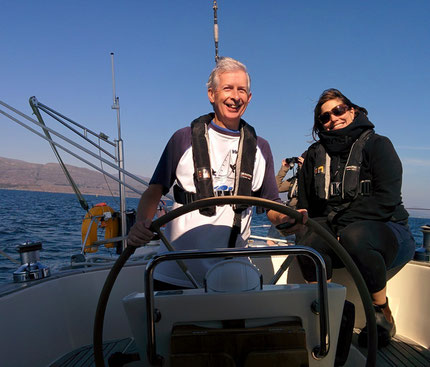 Visit Bantry House & Gardens
Take a tour of Bantry House, an exquisite Irish stately home and gardens, still owned by descendants of the original Earl of Bantry who built the house in the mid-1700s.
The house's story is closely interwoven with Irish history, and it provides a gracious setting for the many stunning artefacts which the family has collected from across Europe over the centuries. 
Take a tour or climb the garden's steps for breath-taking views over beautiful landscaped gardens, Bantry Bay and Whiddy Island!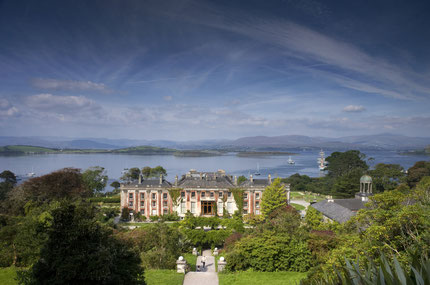 Carve Letters in Stone
Take a piece of local Kilcrohane limestone in your hands and learn to carve it with help from Victor Daly, a stone carver with incredible knowledge of Ireland's stone-carving traditions. 
It's a unique opportunity to engage with the Atlantic landscape of the Sheep's Head peninsula. 
You'll learn to use traditional tools and techniques as well as timeless skills passed down through the generations. Engage with West Cork's creative spirit and create something beautiful to take home!