Best Christmas markets in Austria in 2023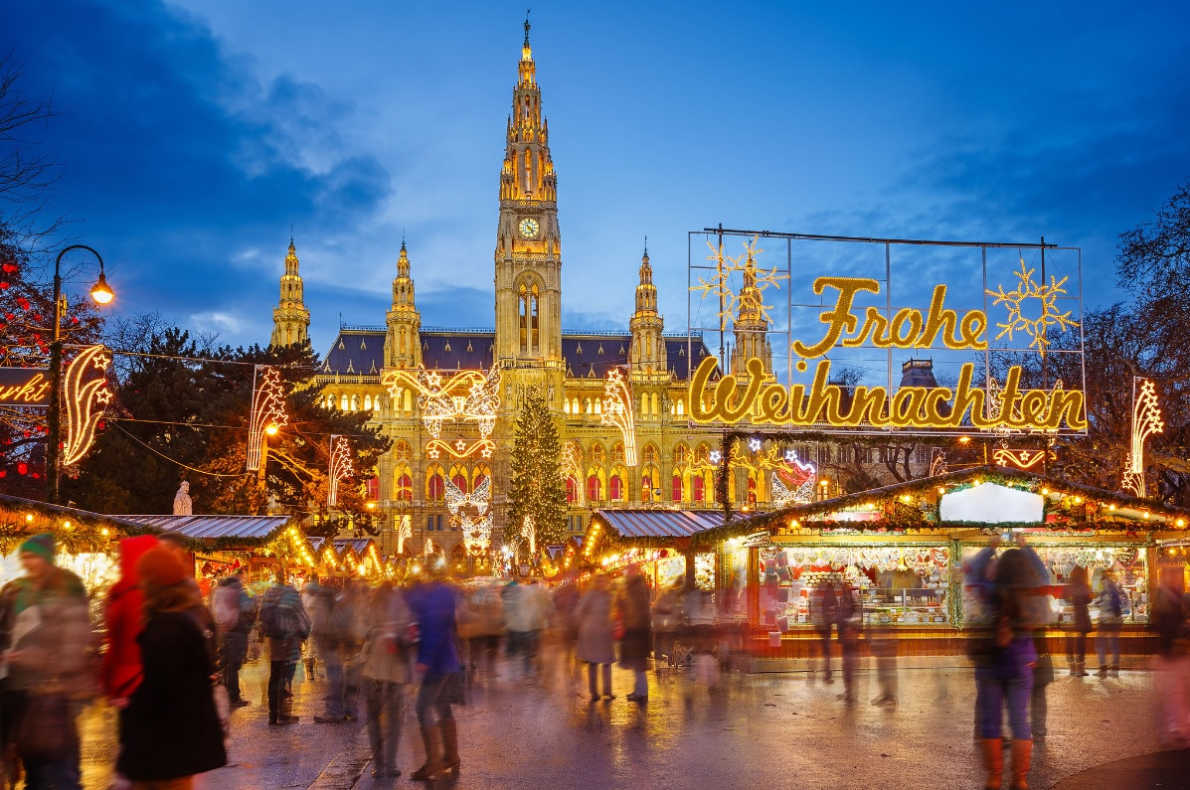 1. Vienna
From 11th November to 26th December 2023
 Vienna is every year on your podium of the best Christmas markets in Europe. One of the most well-known Christmas Markets is the traditional "Vienna Magic of Advent", which turns the City Hall Square into a shining fairytale land.
Christmas gifts, tree decorations, sweets and warming drinks are waiting for you and have fun Christmas workshops for kids. The trees of the surrounding City Hall are festively decorated and radiate in a sea of lights - a Viennese experience, you will definitely not want to miss!
Book your flights to Vienna, accommodation at the best price, your tours and activities in Vienna such as a Christmas & New Year Concert in St. Peter's Church and your transfer from the airport.
During your stay discover the Best Ski Resorts in Austria, Best Hidden Gems in Austria, Most Beautiful Castles in Austria, Best Nature Wonders in Austria as well as the Best Places to Visit in Austria and Best things to do in Austria.
 Opening dates: From 11th November to 26th December 2023.
 How to get there: Book your flights to Vienna, accommodation, tours and activities. 
 Where to stay: "Sofitel Vienna" in the very heart of the city.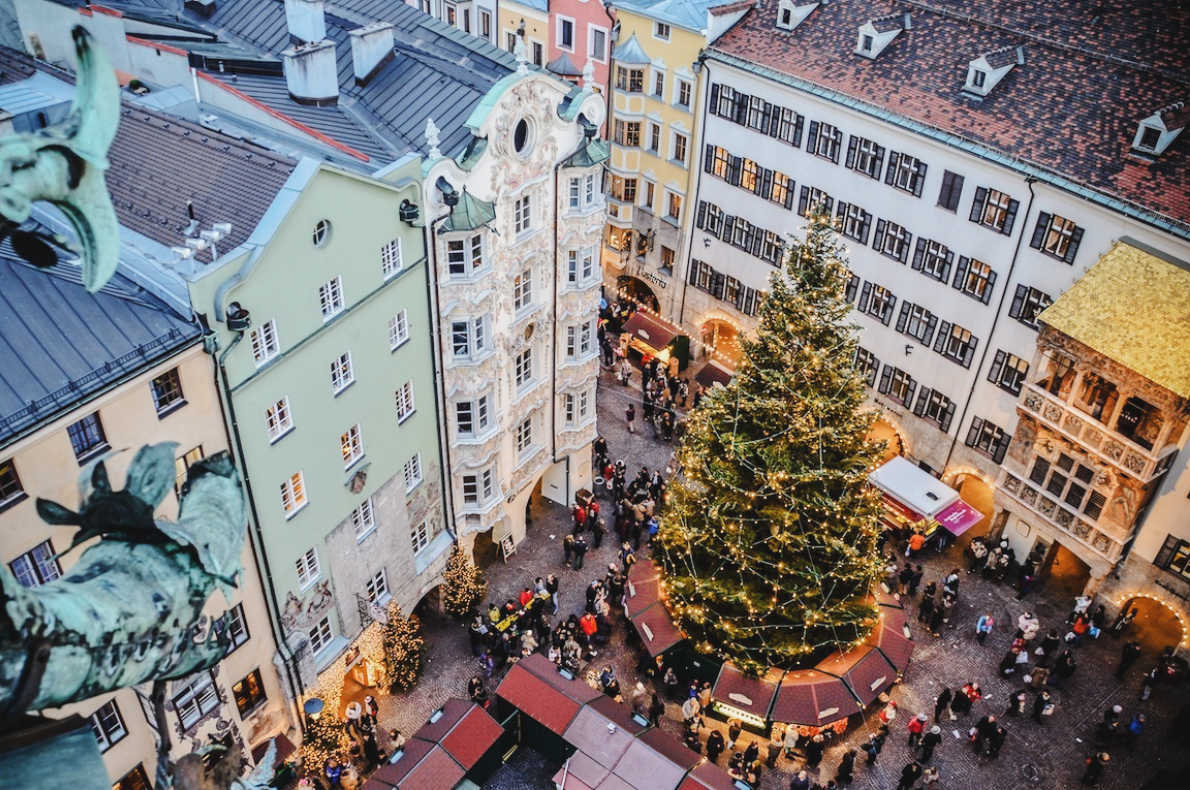 2. Innsbruck
From 15th November to 23rd December 2023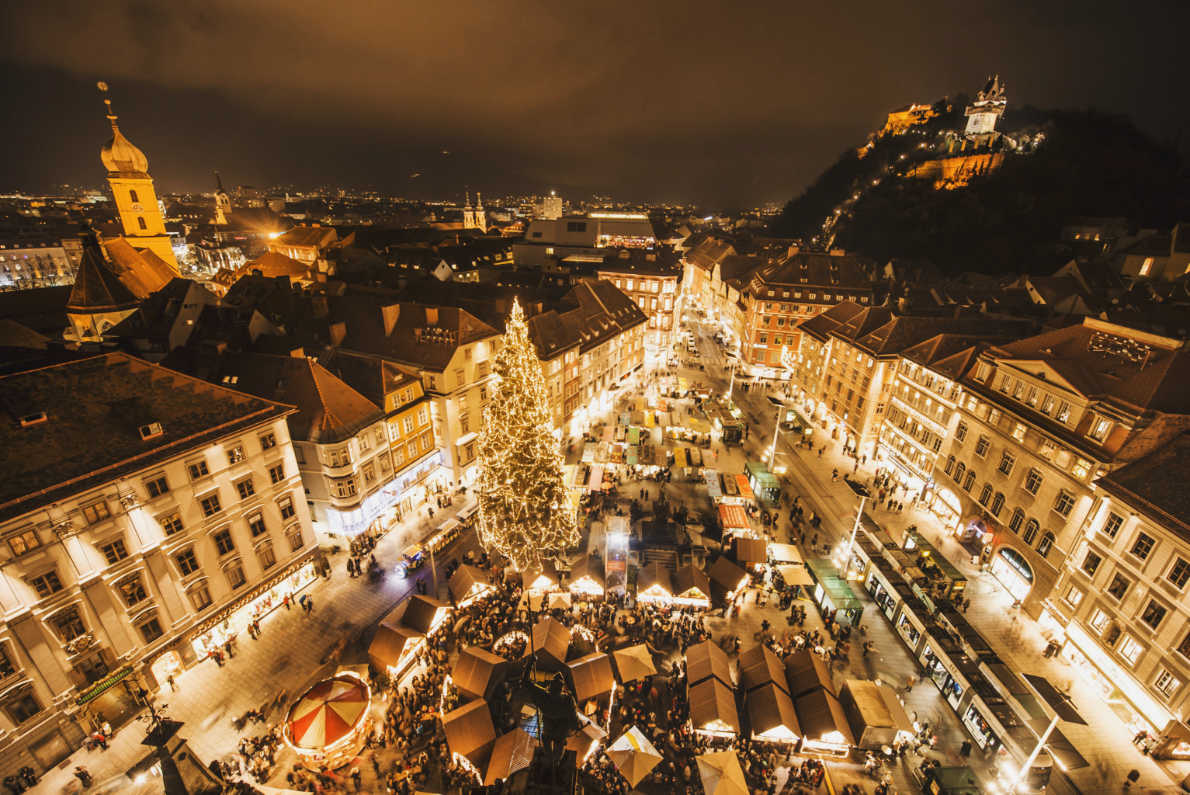 3. Graz
From 18th November to 24th December 2023
Discover Graz and its numerous Christmas markets, conveniently located within walking distance!
The oldest Christmas market takes place around the Franciscan church. Styrian arts and crafts, regional farm products, hot punch and mulled wine warm the heart.
Close by is the Christmas market in front of the City Hall with the giant Christmas tree and the old fashioned merry-go-round for children. Watch out for the huge advent calendar on the façade of the City Hall.
If you want to combine your Christmas shopping with a good cause and some good entertainment, you're in the right place at Eiserne Tor. This market is run exclusively by local charity organisations and the proceeds go to selected charity projects.
 Opening dates: From 18th November to 24th December 2023. 
 How to get there: Book your flights to Graz as well as your accommodation, tours and activities in Graz. 
 Where to stay: "Aiola Living Graz" located 100 m from the Christmas Market. 

4. Salzburg
From 23rd November 2023 to 1st January 2024


Plan your trip for Christmas
Hotels, Apartments, B&B...

Fresh deals every single day

Thousands reviews you can trust

Tours, Sightseeing & Activities

 

Discover Europe's biggest collection of things to do and guided tours.

Whatever you want to do you'll find it here.

 

Best in Europe.
Where to go for some festive spirit