From 23rd November 2018 to 1st January 2019
Christmas spirit sparkles in front of Budapest's grandest cathedral during the 7th annual Advent Feast at the Basilica, an open-air festive-season market welcoming everyone with delightful gift items, delicious Hungarian and international food such as the all-time favorite 'flódni,' the Hungaricum chimney cake, mouth-watering burgers and a range of fish dishes.
Free attractions are also available for all ages – including ice-skating for children (offering skate rental, and weekend skating lessons for kids under 14) in a central rink that surrounds a towering Christmas tree. 
From November 27 through January 2, discover this enchanted city-center Christmas celebration rich with Central European holiday traditions, which also features modern elements such as flash mobs, a wide range of the best Hungarian contemporary hand-craft products, and the monumental light show that with 3D glasses will give a new dimension to the façade of St. Stephen's Basilica, which will serve as the screen several times every evening.
Advent Feast at the Basilica is held with a community spirit in mind: guests can enjoy charity-boosting concerts, and to preserve the environment, food vendors will use eco-friendly cups, plates, and cutlery, while waste will be recycled. 

Best hotels for Christmas
in Budapest
From €50 / night
Located near St Stephen's Basilica
Perfect location, restaurants, cafés and bars
From €105 / night
Located on the iconic Andrássy Avenue
Stylish rooms & wellness facilities 
From €148 / night
Close to the main business and shopping area
Views over the Buda Castle and the River
From €72 / night
Centrally located in Budapest
Reception is at your disposal in 24 hours a day
From €140 / night
Stay in the heart of Budapest
A state-of-the-art fitness studio 
From €260 / night
The St. Stephen's Basilica is at 100 metres
Rooftop bar with panoramic views

Tours & Activities
in Budapest

Christmas in Budapest
image gallery

Top things to do
in Budapest during the Advent feast at the Basilica
Buy Selected Handcrafted Items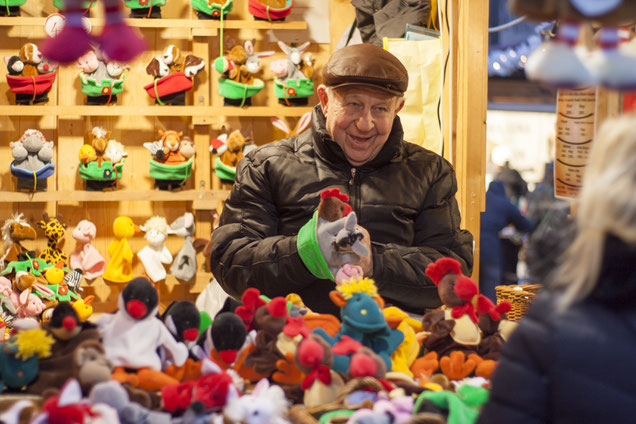 In the fairy-tale huts Square visitors can browse through the remarkable products of almost eighty craftsmen, and will find unique, hand-crafted works of folk and applied art, textile and leather goods, pottery and jewellery along with designer clothes and accessories, or works of photographers and graphic artists. 
Eat and Drink with Ecological Consciousness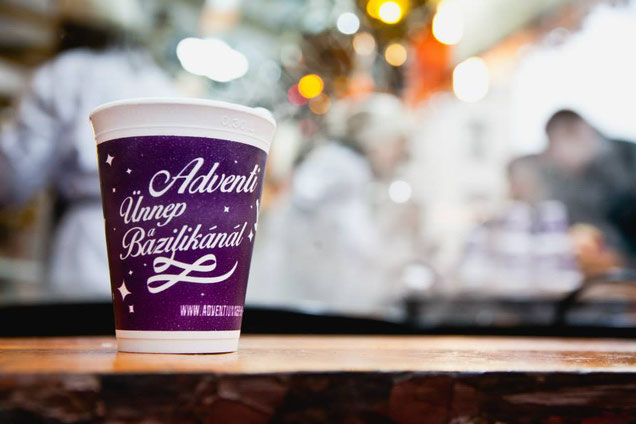 You can have a glass of mulled wine with your partner, friends, or colleagues, while tasting the unique culinary selection. Anyone can find nibbles of his or her preference: enthusiasts of the traditional style can taste hand-made chocolate, honey cake or chimney cake, while gourmands may choose from a wide range of unique and surprising versions of street food classics such as hot dogs, sandwiches and burgers. Waste will be collected for recycling, and only special biodegradable cups, plates and cutlery will be used.
Enjoy 3D Artistic Video Mapping
Each day of the Feast we will decor the facade of the Basilica with majestic video mapping worthy of Advent after dawn. Every 30 minutes a visual experience: a new, monumental 3-dimensional video mapping will charm the admirers of the festive Christmas atmosphere. This year's topic is based upon a 2015 joint message of Pope Francis, Cardinal Peter Erdő and György Snell bishop and parish priest of the Basilica: Everybody is be equal, love and peace will triumph at Christmas over the rush of life. Iconic cities and regions of the World will come to life on the beautiful facade of the Basilica interwoven with a fairy tale motive, a golden angel that brings gifts to all places on Earth.

Best Christmas Destinations in Europe