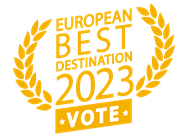 Vote for your favourite destination in Europe
From 20th January to 10th February 2023

Nominees
Discover the 21 shortlisted destinations

Visit Ljubljana
European Best Destination 2022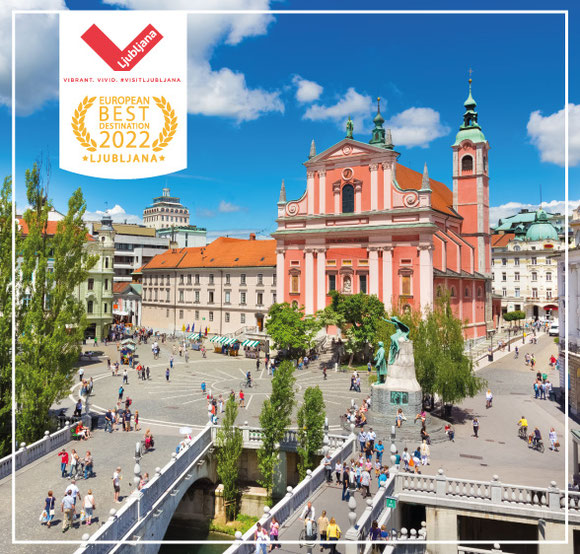 You were more than half a million travellers from more than 170 countries in the world to vote for your favourite destinations in Europe and to elect Ljubljana Best European Destination 2022!
Ljubljana is a city for curious and adventurous souls. The city is a treasure trove of exciting secrets and natural joys. The proud green capital of Slovenia invites all vagabonds who are hungry for culture, art, entertainment, and large green areas, which provide a relaxed atmosphere.
Earlier than other European destinations, Ljubljana opted for a pedestrianized historic centre. In its heart, while strolling from a trendy boutique to an authentic store, a trendy restaurant or a trendy café, you can hear birdsong.
The conglomerate of colourful history and natural heritage adorns the great heart of Ljubljana. Your first visit will definitely not be your last. Ljubljana's authentic charm is most enjoyed by those travellers who keep coming back for the wonderful culture, cuisine and varied city life.
This year, book your flights to Ljubljana as well as your accommodation, tours and activities in Ljubljana and discover a destination awarded European Best Destination, Best Green Capital in Europe and Best City Break in Europe.