Croatia gives you
the best nautical routes in the Adriatic Sea 
Croatia gives you Crystal clear water, sandy and pebbly beaches, enchanting small coastal towns and historical sights – the Croatian coast is known for its natural beauty, excellent nautical infrastructure and safe harbours and ports. Sea lovers can enjoy Croatia's mild and pleasant Mediterranean climate, its culinary specialties and its rich culture. Croatia is the perfect destination for a boating summer vacation.
So much to see but so little time - a nautical trip along the Croatian coast, its islands and islets gives you chance to be spontaneous and flexible. A boating trip allows you to see many beautiful places in just one visit and is ideal for family holidays, a romantic voyage with your partner, adventurous getaways or for those wanting to just let loose. 
For the last three decades, Croatia has been known as a destination that offers boaters with outstanding infrastructure. On the coast, there are over sixty marinas, as well as the so-called seasonal marinas of the remote islands and docks in coves, which all include facilities for sailors. You can find shelter in a safe harbour almost anywhere along the coast and easily hire a fitting vessel if you do not have your own – with a crew also included.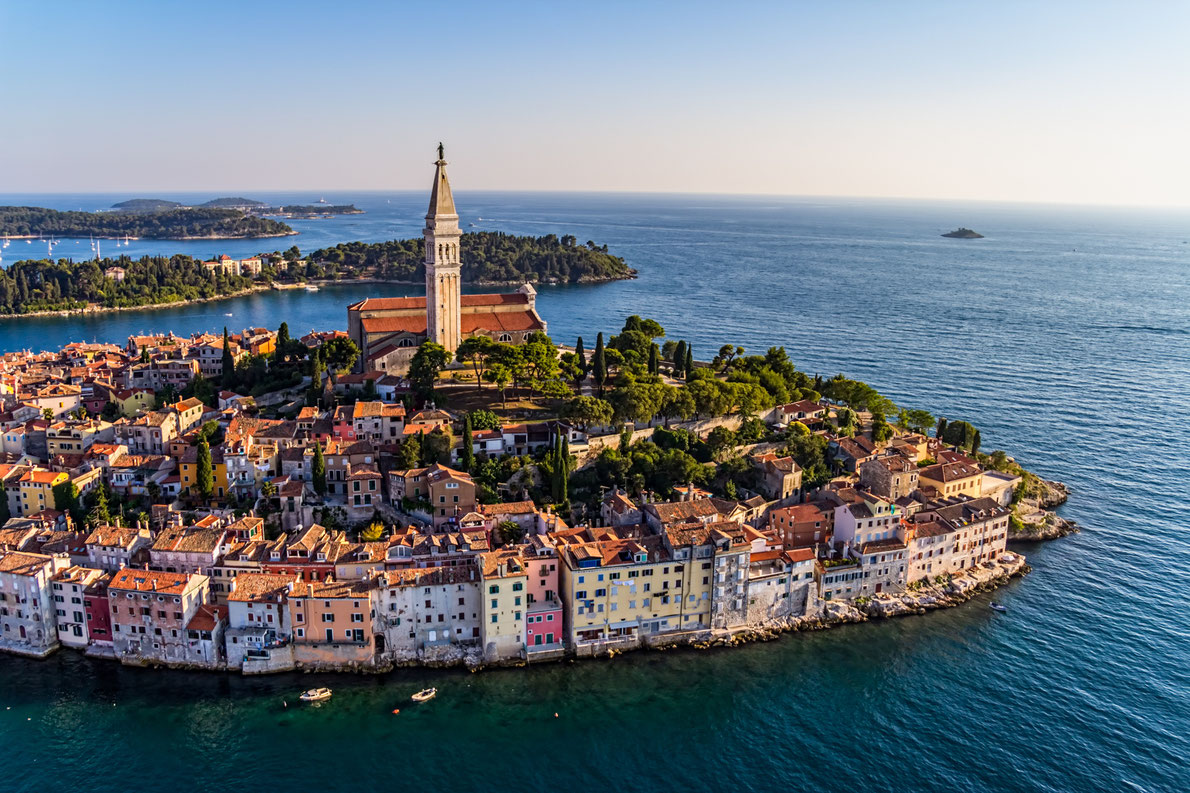 Istria is known for its picturesque towns and the numerous wine and olive oil roads. The region has many landing stages, such as Kanegra in the north, Cape Kamenjak located south of the west coast, or the beautiful cove of Tunarica and cliffs of Brseč in the east. 
Rovinj is the perfect place to start your nautical trip. The Rovinj ACI marina is located in the south eastern part of the harbour, which is fully protected from the wind by the little island of Sveta Katarina. From this charming town and its mediaeval architecture, you can visit Brijuni archipelago, which is the only national park in Istria and is just twelve nautical miles away from Rovinj. You can easily access Veli Brijun with its large berths for yachts. Don't worry if you don't have your own boat as you can simply travel on a tourist boat which starts from Fažana near Pula. From Mali Brijun why not go for a walk around the splendid bays, hire a bicycle and visit some of the many local archaeological sites, the safari park or even try a game of golf.
A hidden attraction of the Istrian archipelago are the two large underwater caves, not far from Cape Kamenjak. Due to the strong winds in the region anchoring is not recommended, so it is best to go to the cove of Debeljak, and head to the cave by foot.
Visit the historical sites of Pula
While you are there, Pula it is definitely worth a visit. The region has excellently preserved ancient Roman buildings, including one of the most famous first century amphitheatre, Arena, which is the sixth largest in the world. It is one of the best-preserved amphitheatres from Antiquity and today it is used during the summer for film festivals and various cultural events.
There are several marinas to tie up your boat in Pula, even in the old town harbour right next to the city centre.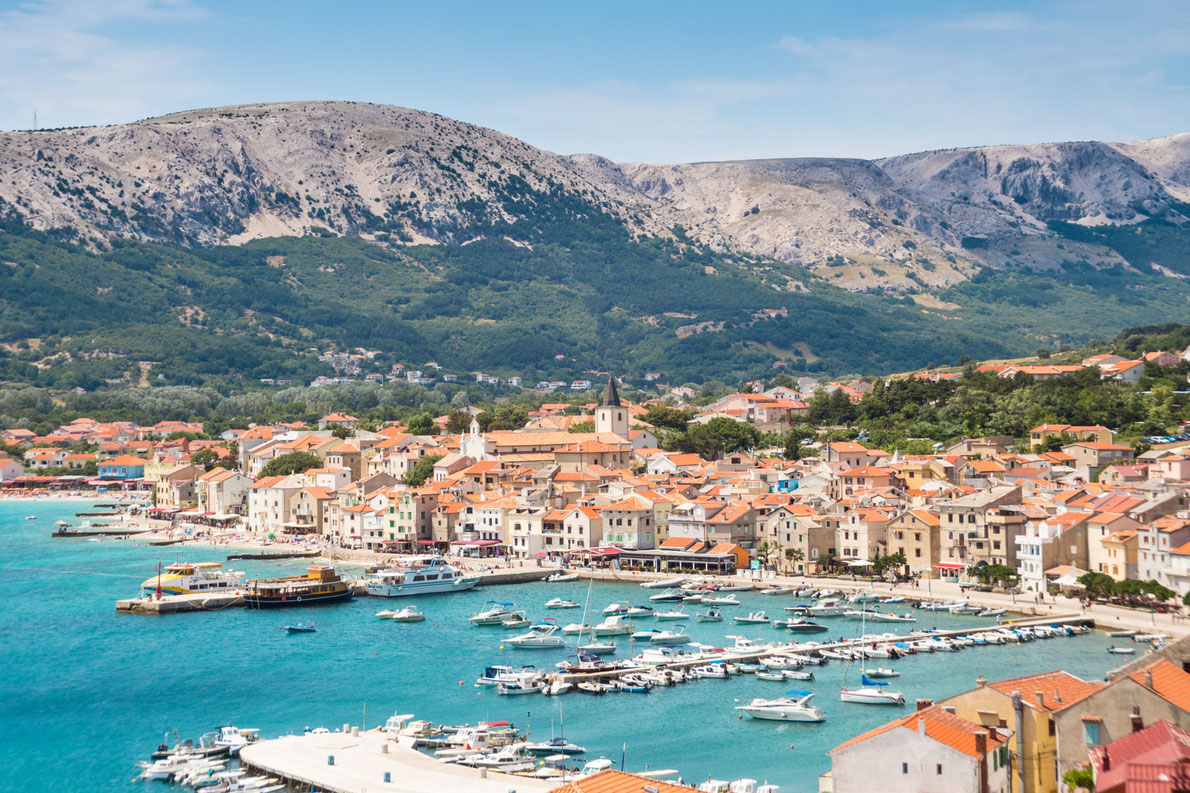 From Istria you can easily reach the region of Kvarner. From Opatija in the north to Karlobag in the south there are excellent marinas on the coast and surrounding islands. One of the most beautiful islands there is Krk, especially the south, which is full of life and vegetation.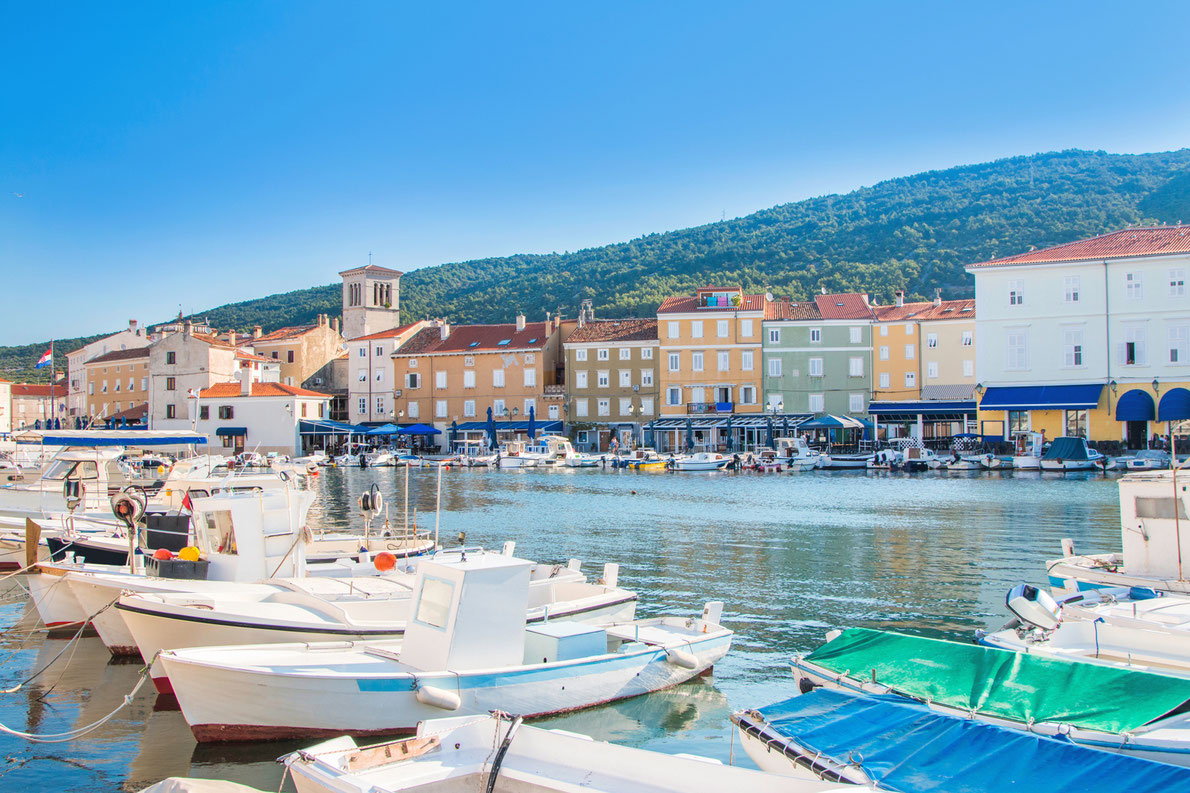 A powerful northerly wind leaves the north of Krk and some other islands in this region almost deserted, although its ideal for windsurfers who greatly enjoy it. From the south coast of Krk boat lovers can easily sail to Rab, visiting its mediaeval town, or along to Cres, which offers a peaceful and quiet area to spend time in nature.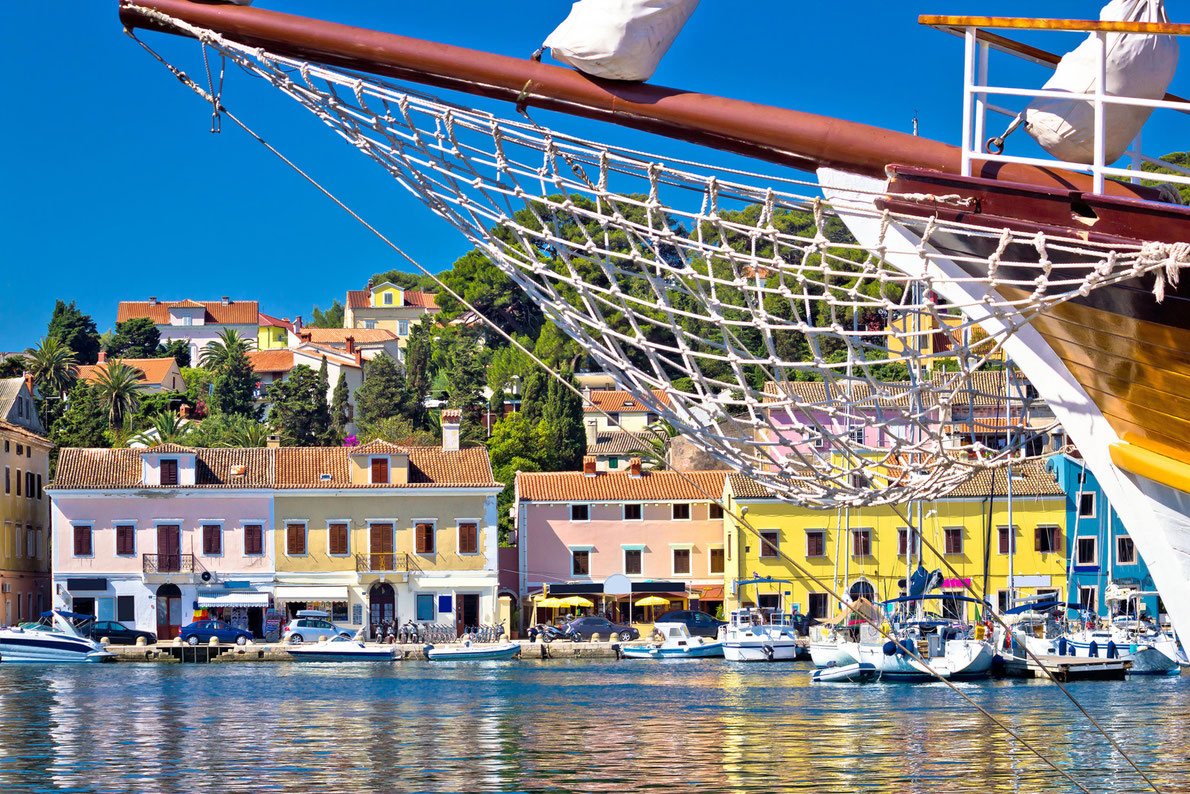 The next stop is Lošinj with its harbour Mali Lošinj. The region has beautiful coves to swim in and visitors can even get a glimpse at the dolphins which swim nearby. All islands of this region cater to their own unique lifestyle and provide sailors with many coves where anchoring is safe.
Looking for an adventure? An unusual nautical route is the one to two islands, Grgur and Goli Otok, which for a long time served as prisons. Grgur is located between Rab, Krk, Prvić and Goli Otok, and can be reached by boat from the south-west side of Krk and mooring in the cove of Sveti Grgur, on the north-west side of the island. A few hours' sailing away from Grgur is Goli Otok, which holds the remains of the once most famous prison in Europe. During the summer months you can anchor in the cove of Vela Draga and also tour the island with the 'Goli Express', a small tourist train which takes you to the prison buildings and facilities scattered across the island.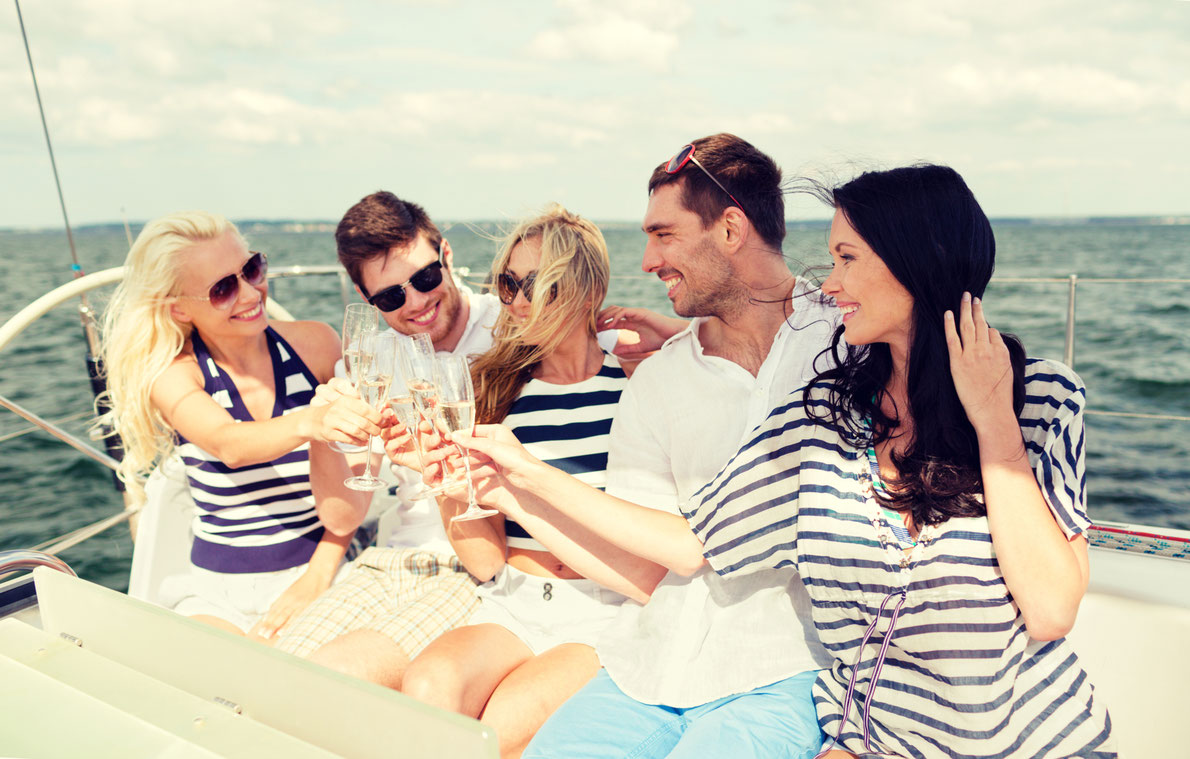 The Kvarner region is famous for its specific eno-gastronomic offering. While visiting this part of Croatia you shouldn't miss the taste of the famous Žlahtina wine from Vrbnik and the well-known Kvarner scampi.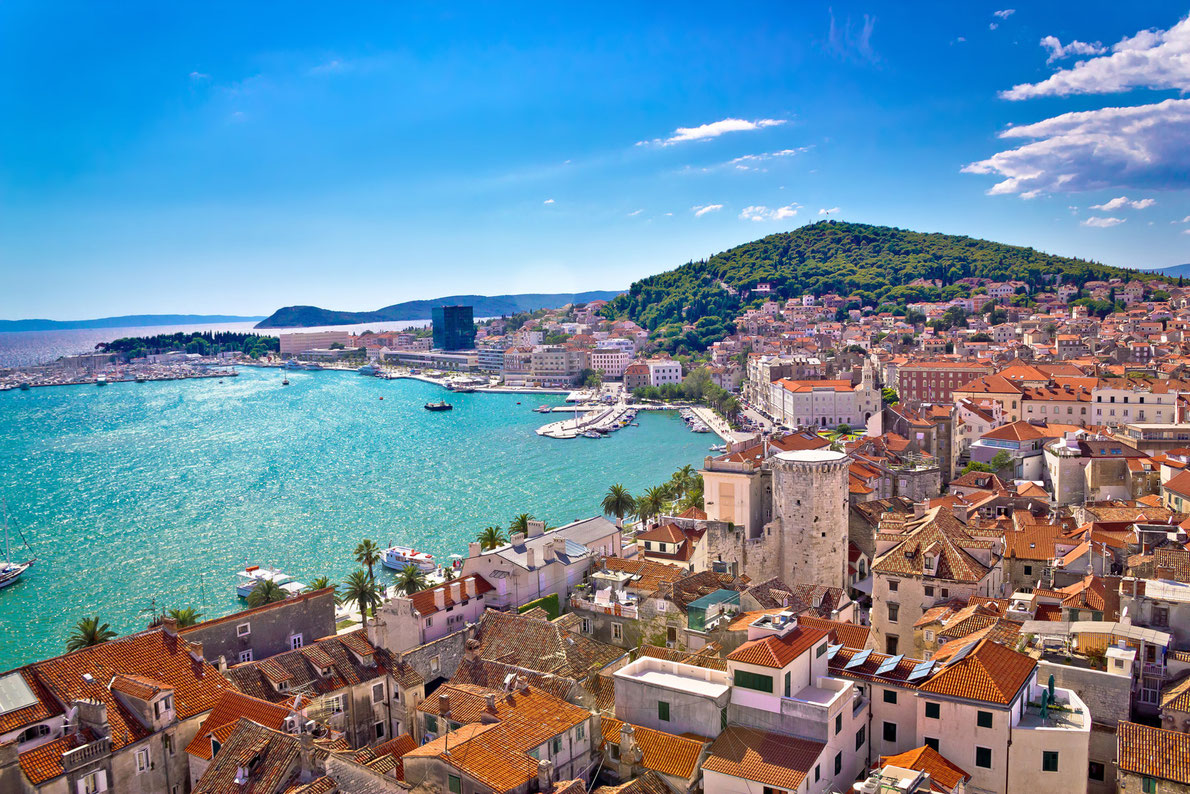 Full speed ahead to Dalmatia (Split)
A highlight of the Croatian Adriatic is the region around Split. You can sail between the islands of Drvenik Veli and Mali, Šolta, Brač, Hvar, Šćedro, Vis and Biševo. Every island has its own characteristics, like their innate, linguistic, oenological and cultural aspects. This Central Dalmatian archipelago is the centre of entertainment and quality cuisine providing boaters with beautiful docks.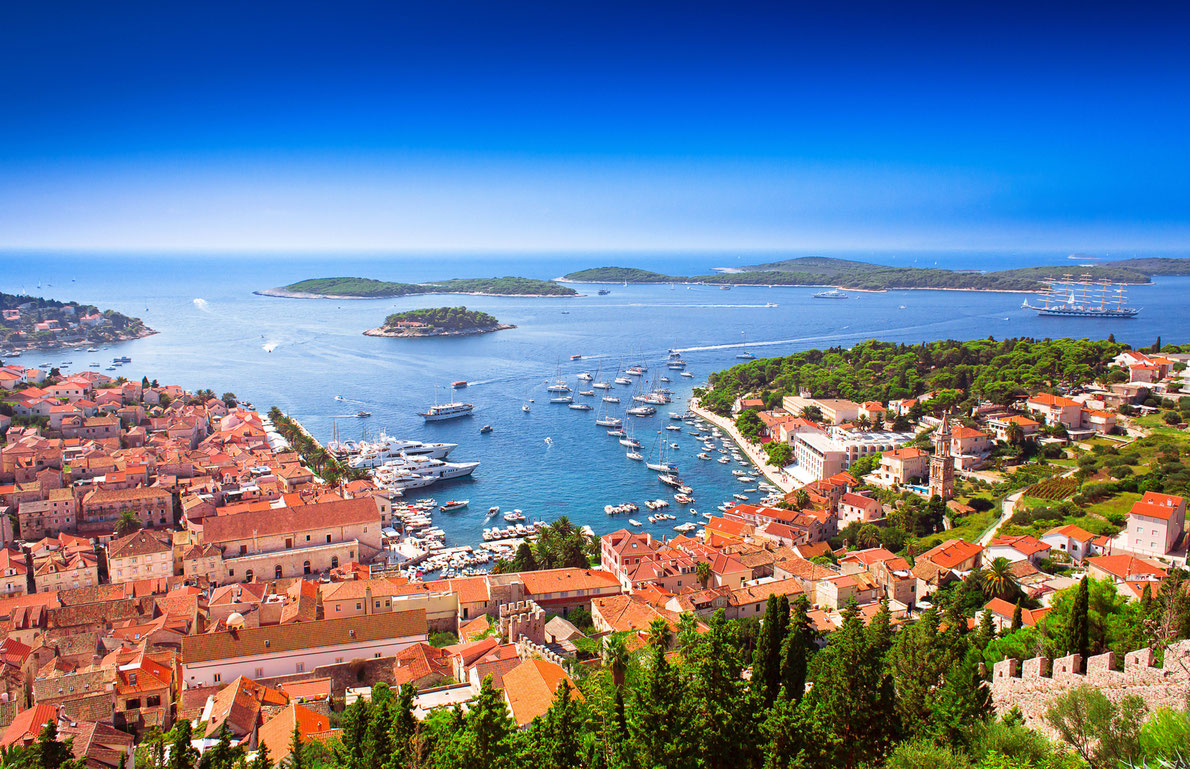 A "must visit" is the sunny island of Hvar. The beautiful harbour is the centre of its nautical events, however, there are also other mooring sites in front of Hvar and an ACI marina on the island of Sv. Klement. The nightlife there is for everyone.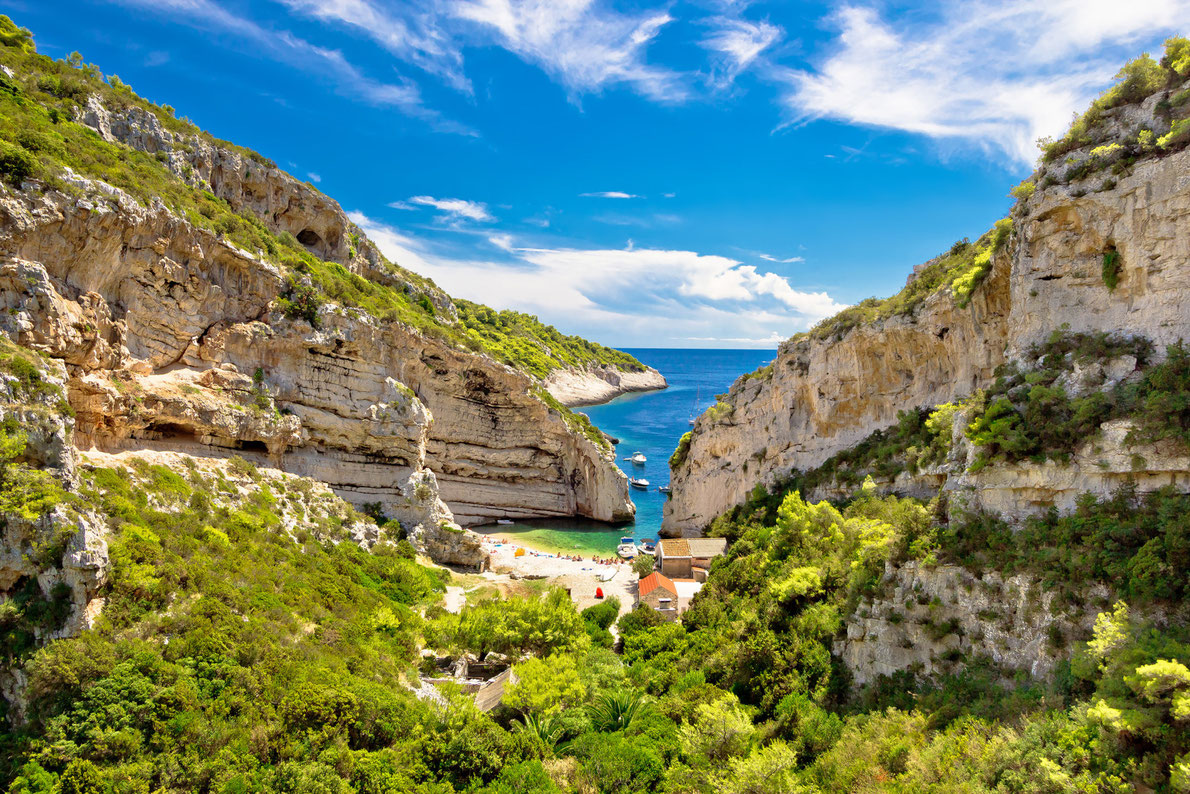 On the Island of Vis you'll find caves such as Modra Špilja (Blue Grotto) on the island of Biševo, Medviđa Špilja, Stiniva Cove and Zelena Špilja (Green Grotto) on Ravnik island, which have turquoise water and a rich history to offer.  
The city Split has a rich choice of cultural activities and busy nightlife whilst also providing visitors with a historic centre with the palace of the Roman Emperor Diocletian, which was declared a world heritage by UNESCO, as it is a significant monument of Late Antiquity architecture. 

Plan your stay in Croatia
Hotels, Apartments, B&B...

Fresh deals every single day

Thousands reviews you can trust

Tours, Sightseeing & Activities

 

Discover Europe's biggest collection of things to do and guided tours.

Whatever you want to do you'll find it here.

 

Explore Croatia