Bratislava Christmas Market 2023
From 23rd November to 23rd December 2023
Discover Bratislava Christmas Market, one of the most beautiful Christmas Markets in Europe. After an autumn packed with cultural events and great gastronomy comes the most romantic period of the city. The cold weather or snow do not stop the locals and the visitors from filling the streets and squares which turn into ice rinks, beautiful decorated alleys and traditional Christmas markets. The magical atmosphere is crowned with delicious smell of local goodies. Bratislava wishes you Merry Christmas!
Book your flights, your accommodation as well as your tours & activities and discover the best of Brastislava this Christmas.
The folk songs and dances are introduced on the stages of Christmas market throughout November and December. The winter in Bratislava is also full of great concerts, opera and ballet performences in Slovak national theater. The city centre squares give you a winter skating opportunity at a number of well-prepared open-air ice rinks. 
Christmas markets:
Pre-Christmas time in Bratislava is connected with glowing streets, Christmas trees and stands full of goodies and craft products. Welcome to the Bratislava Christmas Market!
The Christmas market is located at the Main Square and Hviezdoslav Square in the city center until 23rd of December. In recent years, the Christmas Market have migrated to other locations of the city center as well, such as Bratislava castle or the square in front of the Eurovea shopping center. Whatever the location, irresistible aroma and a unique atmosphere will get you for sure.
What you should not miss at the Christmas Market in Bratislava?
Lokša: Lokša is a dense salty pancake that also can be served as a sweet goodie. The simplest version is served heated with butter.
Goose (husacina): This tender meat is a symbol of the autumn and winter season. It goes best with local wine.
Mead (medovina): A sweet and hot drink is considered to be one of the oldest alcoholic drinks of the old Slavs. It is honey wine with a unique flavor and is full of vitamins.
Mulled wine (varené víno): Mulled red or white wine in various versions. Mulled wine served at the Bratislava Christmas Market is special as it is made from delicious local wines.
Punch (punč)
You will be surprised by a wide variety of punch at the Christmas Market in Bratislava. You can find a typicall one with fruit or baby punch without alcohol for drivers too. If you feel adventurous, try the turbo punch with absinthe. You will definitely feel cold no more!

Hotels & Apartments
in Bratislava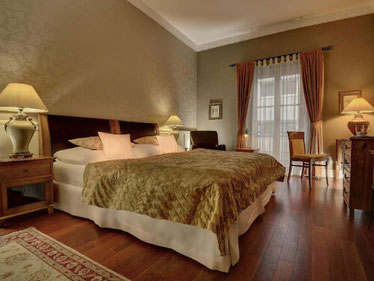 Marrol's Boutique Hotel 
★★★★★
The Christmas market is 700m away
Nice decor, great staff, perfect location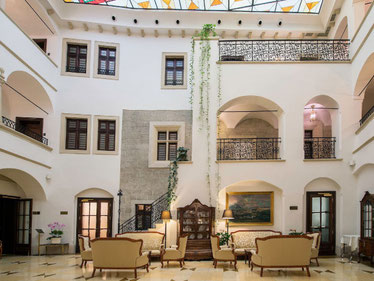 Arcadia Boutique Hotel 
★★★★
The Christmas market is 500m away
This hotel has an excellent location score of 9.8

Christmas in Bratislava
image gallery

Tours & Activities
in Bratislava

Top things to do
for Christmas in Bratislava
Coronation Photo-Video Point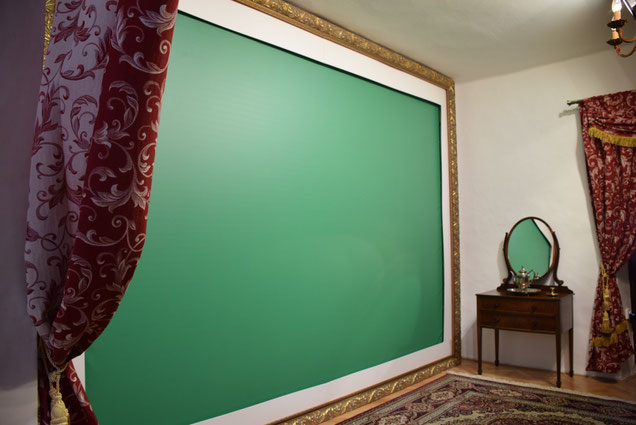 The Coronation History of Bratislava becomes alive during the Christmas markets thanks to the original historical performances of the Tostabur group. Do not forget to visit the Photo-video coronation point and become a king at least for a while.
Christmas Tram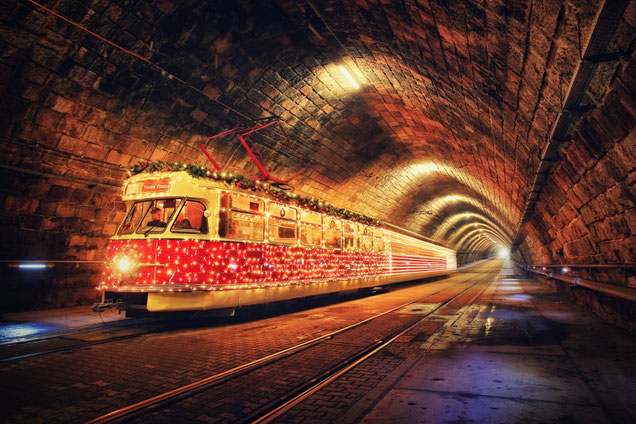 One of the advent symbols of the city is a special Christmas tram illuminated by hundreds of lights. The theme of the interior and exterior of the Christmas Tram this year will be the biblical story of the birth of Jesus Christ in Bethlehem. Last year Bratislava's Christmas tram was named one of the most beautiful in Central Europe.
Beyond Traditional Christmas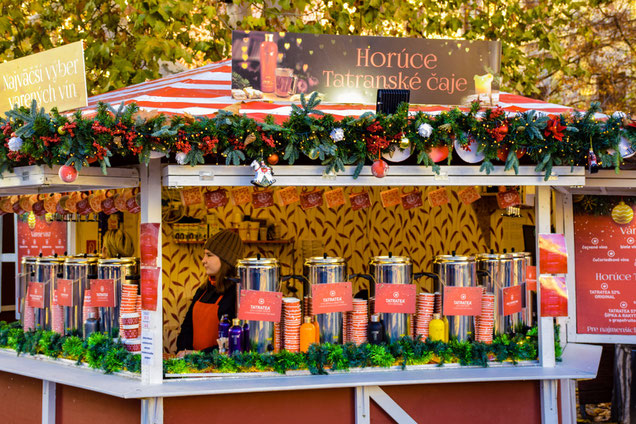 In addition to all mentioned delicacies, it is worth to experiment. This year, Christmas markets presents hot Tatra tea drinks – lovely traditional spirits served in warm winter edition. At the markets you can also find sailor's grog for the ones with courage (drink made of red wine and rum) or punch with the flavor of lavender, mojito or absinth (turbo punch). Try special Elixir of love and enjoy delicious duck meat burger.

Best in Europe.
For an enchanted Christmas in Europe