Linz beckons once more! The unique city on the Danube is famous for creating surprises: the last two big themes - nature and technology, which presented so many interesting and innovative aspects, made Linz much better-known. Now, the city is pricking up its ears: music is Linz's. Musicals, concerts, opera, festivals and a lively music scene combine to form a colourful mosaic of music. The latest motif is the Musiktheater Linz. 
With its love of experiment and changing perspectives, Linz has, aside from technology and science, often enough been a laboratory for inventive musicians and composers. Linz's appreciation for the great innovators in music, whether Bruckner, Wagner or Philip Glass, has never showed any signs of waning.  One of its leitmotifs spans the period from Wagner to Bruckner, and back again.
Central location
Linz, the Upper Austrian capital, is centrally situated with excellent infrastructure connections. For already the seventh time in a row, the central railway station has been awarded the title Austria's most attractive railway station and Blue Danube Airport Linz is very quick to reach. But the Danube is also used for getting to Linz: by ship, by bicycle along the Danube Cycle Path, or on foot on the long-distance Donausteig trail.
Tours & Activities
in Austria
Top things to do
in Lille
Musiktheater
Europe's most modern opera house opened its doors for the very first time in April. Listen to musical masterpieces in a breathtaking atmosphere.
Ars Eletronica Center
This museum of the future and technology with its interactive adventure world possesses a brilliantly luminescent inspirational façade, which is visible far and wide and houses exciting exhibitions on the integration of digital art and technology into our everyday lives.
Pöstlingberg Adventure World
One of the emblems of the city. The striking Wallfahrtsbasilika, the pilgrimage basilica picturesquely enthroned above Linz, is easily reachable via Europe's steepest mountain railway. Linz's Zoo, the popular fairy-tale world of the Grottenbahn, as well as a magnificent view of Linz, await visitors to the mountain.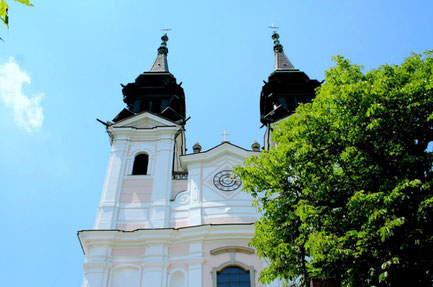 Voestalpine Stahlwelt
An interactive, multimedia adventure world on the theme of steel. A walk-in work of art as a place of encounter between technology and the human being.
Schlossmuseum Linz & Old Town
The Old Town of Linz, with its shops and pubs, is a wonderful place to relax. The most eye-catching feature of the historical centre is Austria's largest universal museum in the Linzer Schloss, which presents exhibitions on nature and technology and much more. The terrace offers an unforgettable view over the rooftops of Linz.