Marbella's warm microclimate and year-round sunshine make it an outdoor sports paradise.
The destination is a magnet for visiting golfers as it boasts the highest density of golf courses in Spain. Within the municipality, there are 14 golf courses, comprising eight golf clubs with 18 holes, one with 27 holes, two with an 18-hole course plus a nine-hole layout and three venues offering nine holes.
Around half of Marbella's golf courses are located in its famed Golf Valley, 7km south-west of the city centre and close to Puerto Banús marina. Other facilities are east of town.
Wherever golfers choose to play they will enjoy top-class golf courses, many of them with panoramic views of mountains and the Mediterranean, in addition to being able to savour post-round drinks or a meal in well-appointed clubhouses.
A gastronomic tour of this food-loving Andalusian city that can cater to any craving – and delivers views and vibes to boot.
With three Michelin-starred restaurants serving excellent cuisine, plus hundreds of smaller eateries dishing up everything from Mediterranean and Thai to paella and succulent local tapas, luscious food is a major part of Marbella's allure. Moreover, with more than 300 guaranteed days of sunshine per year, al fresco dining by the beach or beneath the stars is practically guaranteed.
There are also plenty of restaurants and traditional tascas serving competitively priced fare. Head into the labyrinth of cobbled alleys that fan out from main square Plaza de Los Naranjos, situated in Marbella's Casco Antiguo (Old Town), to find them.
With its glamorous designer boutiques, iconic department stores and state-of-the-art malls, well informed shoppers would want to bring an extra suitcase when they visit this celebrity-loved Costa del Sol city.
Packed with high-end designer shops, glitzy Puerto Banús should be the first stop on any Marbella shopping itinerary. After browsing world-renowned stores ranging from Dior to Jimmy Choo, head for the cobbled streets of the city's Old Town, where quirky vintage boutiques rub shoulders with tiny tiendas selling everything from toys to gourmet food. Renowned establishments occupy the main avenues of Marbella and San Pedro Alcántara.
Blessed with some of the Costa del Sol's best beaches, the city's palm-tree-shaded seafront fringed by the glittering Mediterranean Sea boasts some of the most luxurious hotels on the Costa del Sol. For the most exclusive beachside accommodation head to the Paseo Maritimo. Stretching from Marbella to Puerto Banús, this 7km-long shop- and café-lined promenade is home to a wide selection of accommodation, ranging from elegant spa hotels and exclusive boutique havens to blissfully private, fully staffed pool villas with lush gardens and stunning sea views.
Marbella is bursting with beauty.
Nature-lovers have the opportunity to enjoy the beauty of the Sierra Blanca mountain range, refuge and reserve of the agile Spanish Ibex and plant paradise, where one can admire magnificent specimens of Spanish fir. This mountain range, as well as favouring the climactic conditions of the town, is undoubtedly the most outstanding element of the Marbella landscape, with the towering peaks of La Concha (1,215m) and Juanar (1,184 m). Walkers can trek from Marbella to Juanar or, for more experienced hikers, from Marbella to La Concha, passing through Puerto Rico, or take an excursion to the area known as Los Monjes.
With dozens of parks and gardens – and the spectacularly beautiful Paseo Maritimo walkway, which runs for more than four miles along Marbella's beach-studded coastline – this jetsetter-loved Costa del Sol city is also a haven for nature lovers.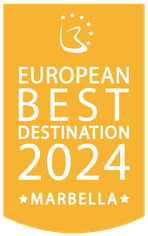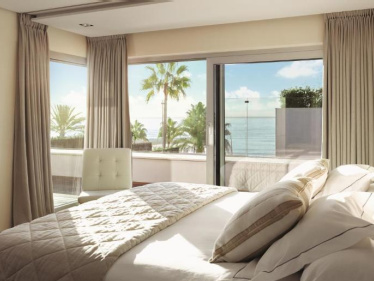 Located between Marbella and Puerto Banús
Surrounded by gardens and waterfalls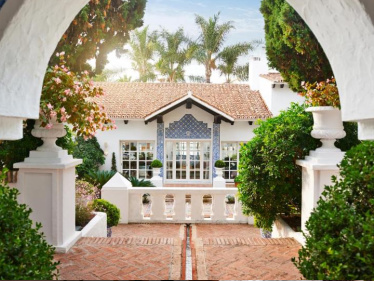 Luxurious beach front hotel in Marbella
2 luxurious pools and 5 restaurants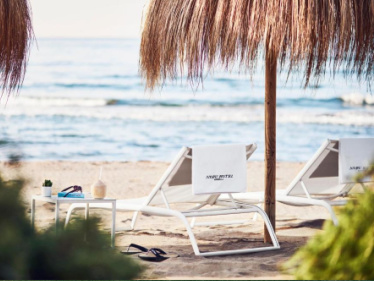 The nearest beach is 500m away
Surrounded by gardens and fountains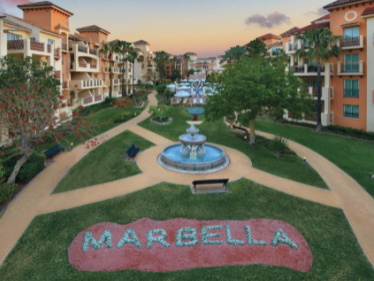 Set within beautiful gardens on the sea front
Surrounded by lush gardens, direct beach access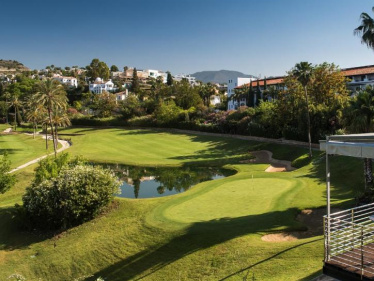 Set in a picturesque Golf Valley
Has a spa, 27-hole golf course
Activities & tours
in Marbella
Marbella, the paradise of golf
Marbella is a golfing paradise. Marbella has the largest number of golf courses in continental Europe, 15 of the highest quality courses, where many international events have been held and where golf can be played 365 days a year without the need of a sweater. Marbella receives a large number of visitors throughout the year, drawn to the diversity and quality of its sports amenities, delighted by the warmth of its climate and its excellent tourist facilities. The 15 splendid golf courses distributed throughout the municipality of Marbella, make this town one of the most attractive destinations for the practice of this sport.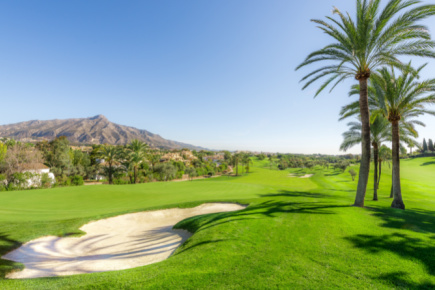 Gastronomy
Very few world capitals can boast four restaurants with a Michelin star. To enjoy Marbella is to enjoy its gastronomy, Marbella is held up as a benchmark in the field of catering due to its high concentration of restaurants, which exceed 800, and include almost the entire range of regional and international cuisine. There are four haute cuisine Michelin star restaurants. Dani García with three Michelin Stars and El Lago, Messina and La Esquina with one Michelin Star each one. These great chefs offer innovative concepts and menus that fuse local and international products, creating authentic delicacies.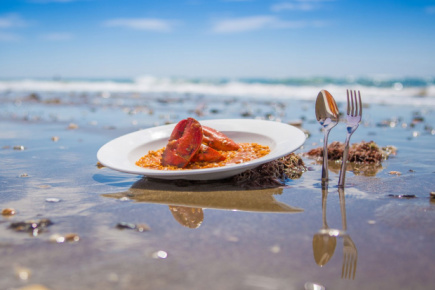 Shopping
The shopping attractions of Marbella grant it a special position amongst the most distinguished capital cities of the world. The small shops, which form part of the urban landscape of the old quarter as well as the shopping centers, and renowned establishments, which occupy the main avenues of Marbella and San Pedro Alcántara, take more than adequate care of all the requirements, trends and styles of the most demanding of public. Within this magnify cent range of shopping facilities; Puerto Banús occupies an outstanding position as a synonym for glamour and excellence. Puerto Banús is a paradise for anyone who loves shopping, with exclusive jewelers, personal shopping services and haute couture boutiques.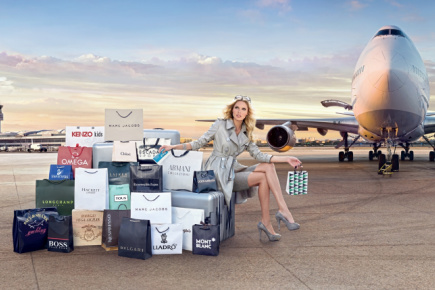 Culture
Roman, Arabic and Christian remains come together in the Old Quarter of the town. Its narrow streets are living proof of the survival of centuries of magnificently preserved history, surprising the visitor who explores its nooks and crannies so full of tradition and charm. The Arabic wall, museums, squares, chapels and the popular Iglesia de Nuestra Señora de la Encarnación (Church of Our Lady of the Incarnation) are the testament to a rich and attractive cultural array, complemented with restaurants, typical shops and an unmistakably Andalusian atmosphere.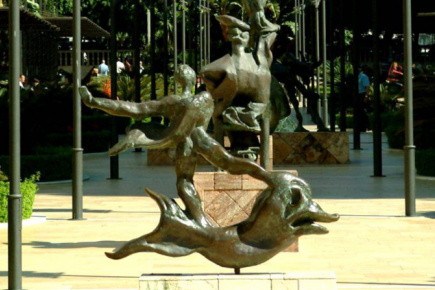 Nature
The famous and charismatic mountain that shelters Marbella, the Concha, very close to the Sierra de la Nieves Nature Park, which has been named a Biosphere Reserve by Unesco. Abundant nature is there for you to discover right on Marbella's doorstep and in exclusivity. Nature-lovers have the opportunity to enjoy the beauty of the Sierra Blanca mountain range, refuge and reserve of the agile "Spanish Ibex" and plant paradise, where amongst its forestation one may admire magnificent specimens of archaic Spanish fir.