A week on the Douro River with Douro Azul
The most beautiful cruises in Europe.
You have always dreamed of a cruise or you are a regular cruiser and want a different experience, a unique one  with a mix of the best? Go on board with Douro Azul cruise, you'll feel like you're in heaven. The cabins are spacious, the design is fine, so is the furniture. There is a gym, a swimming pool, a spa, massages, cocktails and you can have unforgettable dinners on board!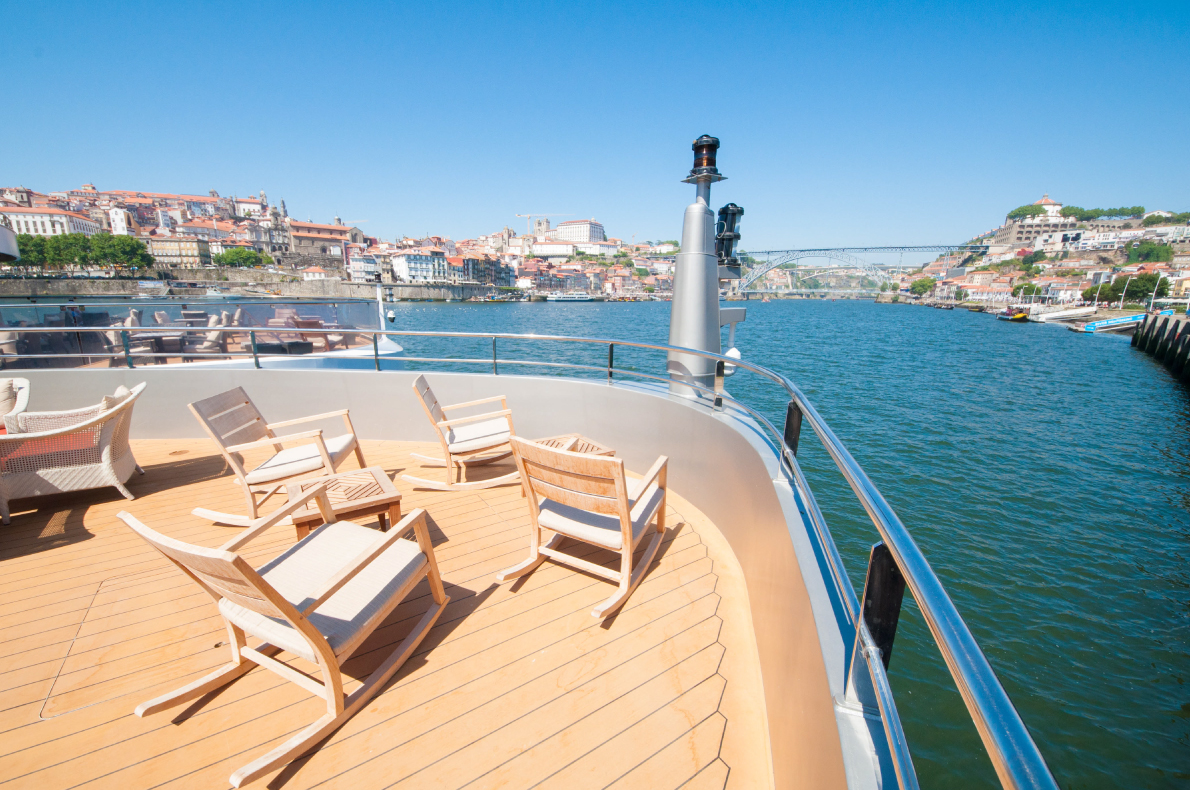 The best wines and the best tables
Forget about all your previous cruises and discover the most beautiful ones in Europe: they will take you from the beautiful city of Porto in the heart of the Douro valley to Pinhao, Regua, to the vineyards and quintas; You wil enjoy the best wines and the best tables. Breathe, rest, relax and dream...
You will have a wonderful holiday on board the "Douro Elegance", "Douro Queen", "Douro Cruiser", "Douro Spirit", "Alto Douro", "Spirit of Chartwell". The landscapes are exceptional, the 5 star service unique!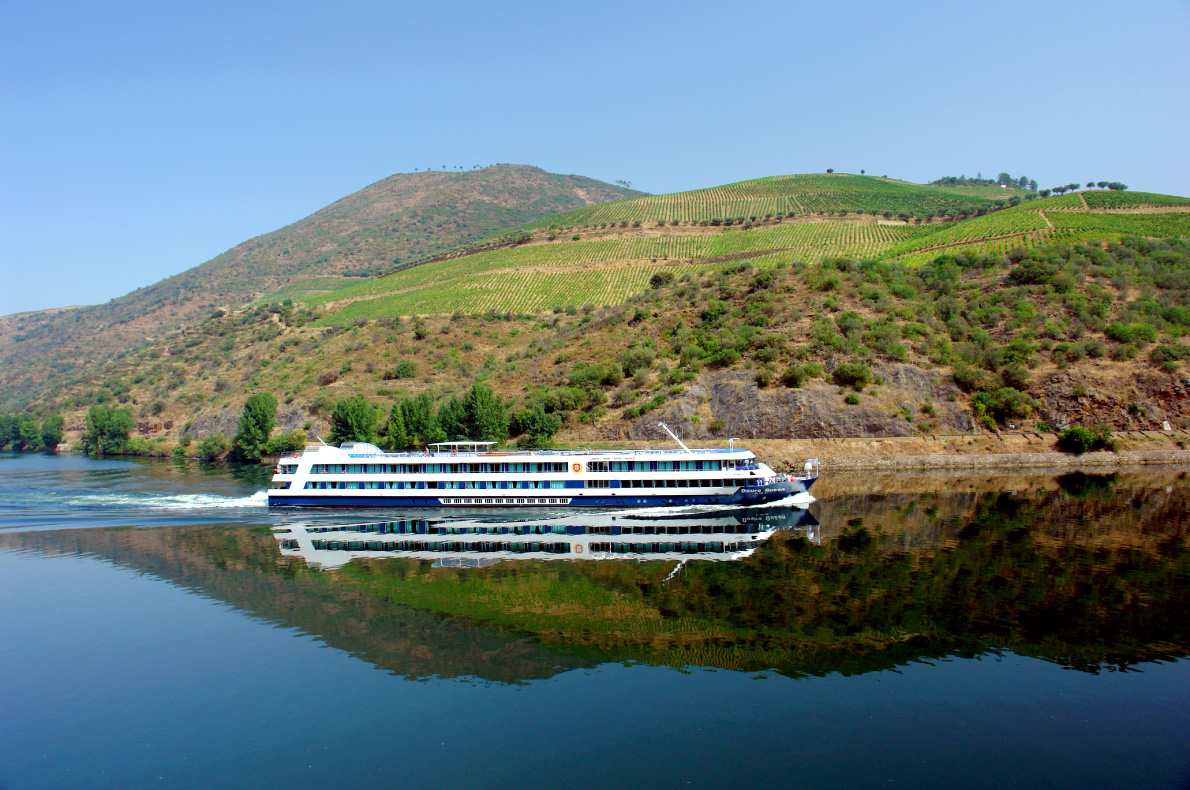 Everything is provided on board: some boats have a spa and a swimming pool. The buffets are delicious at noon, the meals are sumptuous in the evening. You can also have the opportunity to share your meal with the captain of the boat.
Come discover the Portuguese culinary specialties, the best food and the best wines of the region. You have food intolerances, you are vegetarian, vegan? No problem, the chef  will always be busy taking care of you.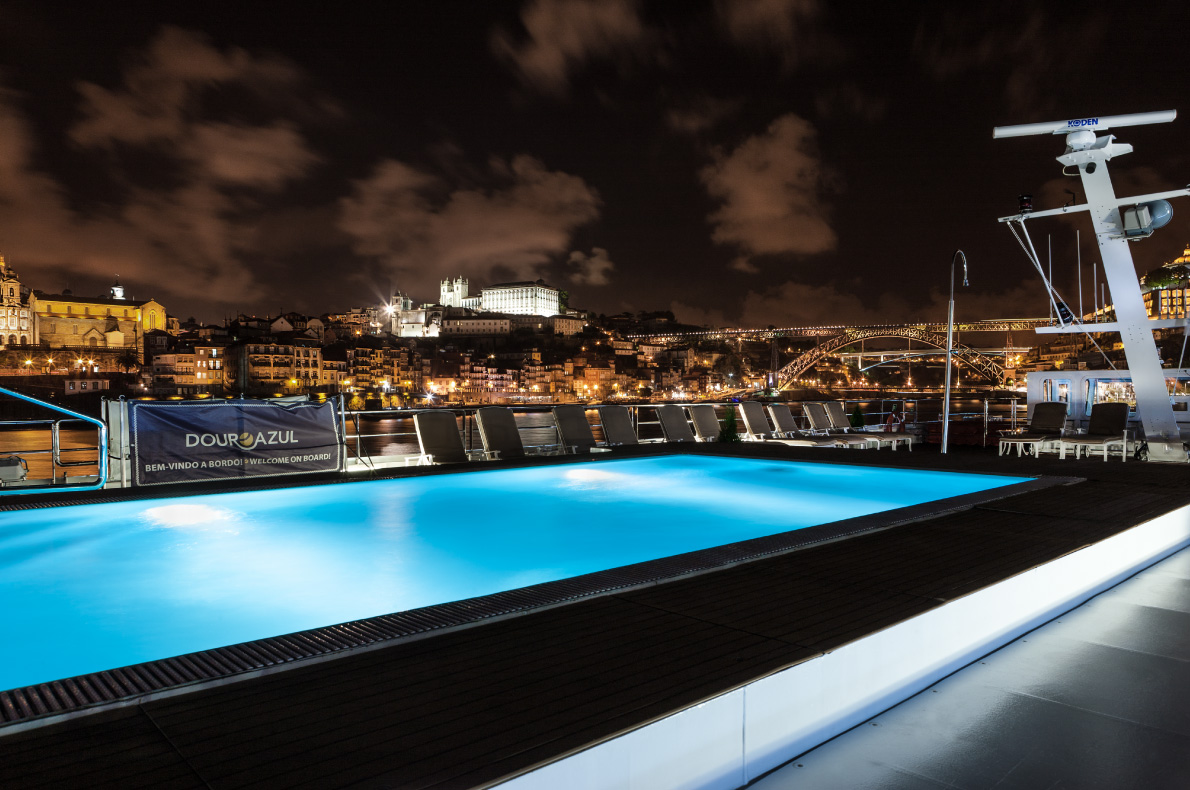 All the rooms offer high-end amenities
If you are lucky enough you may meet a celebrity on board: the singer Joss Stone or the actresses Andie MacDowell and Sharon Stone. These international stars are the godmothers of the cruise ships and they also gave their names to the most beautiful suites on board this boat.
All the rooms, from the standard cabins to the Deluxe Suites offer high-end amenities : you will appreciate the bedding, soap, towels and pillows and enjoy a 5-star service throughout your stay.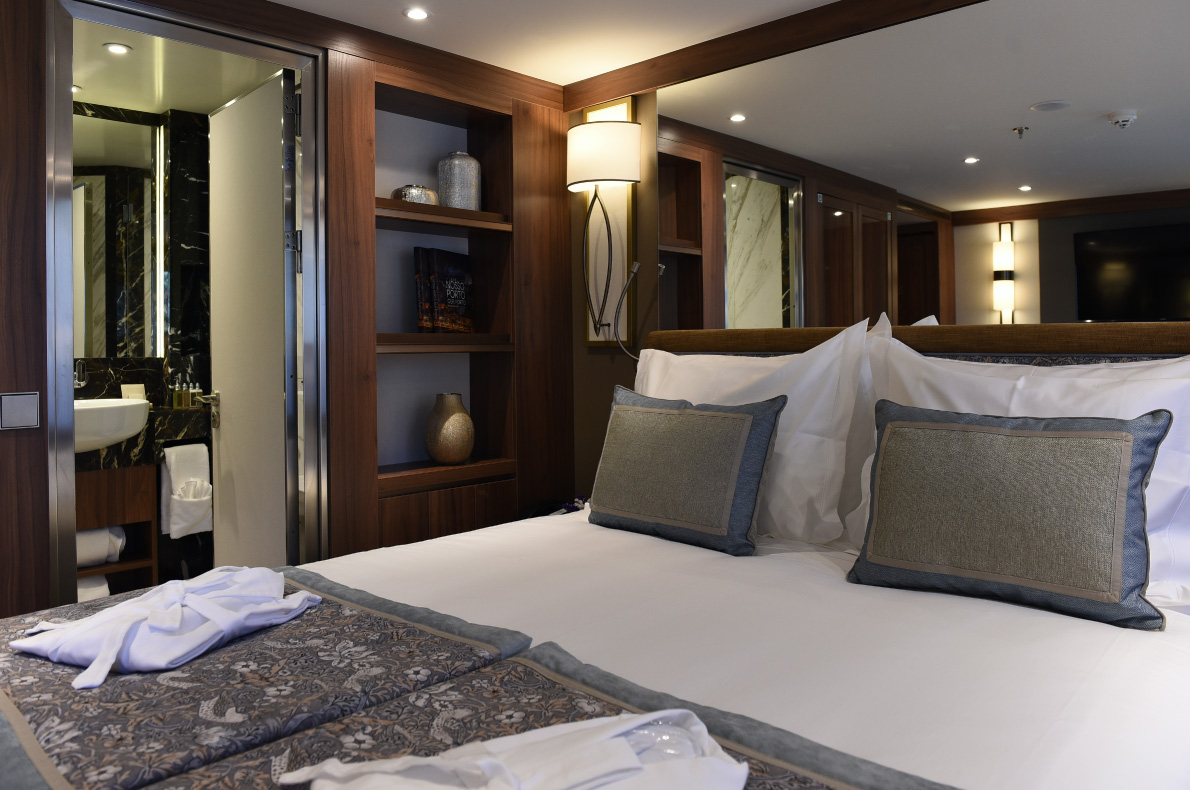 There is no better way to discover Porto and the Douro Valley than a cruise aboard a Douro Azul Hotel-Ship. You can enjoy the most beautiful scenery, excursions in the most beautiful quintas and the most prestigious vineyards just in a few days. Take a rest in a 5 star room or in the lounge and enjoy the piano,or a cocktail on the deck. You can also relax at the SPA and get a massage on board the most beautiful cruise ships in Europe.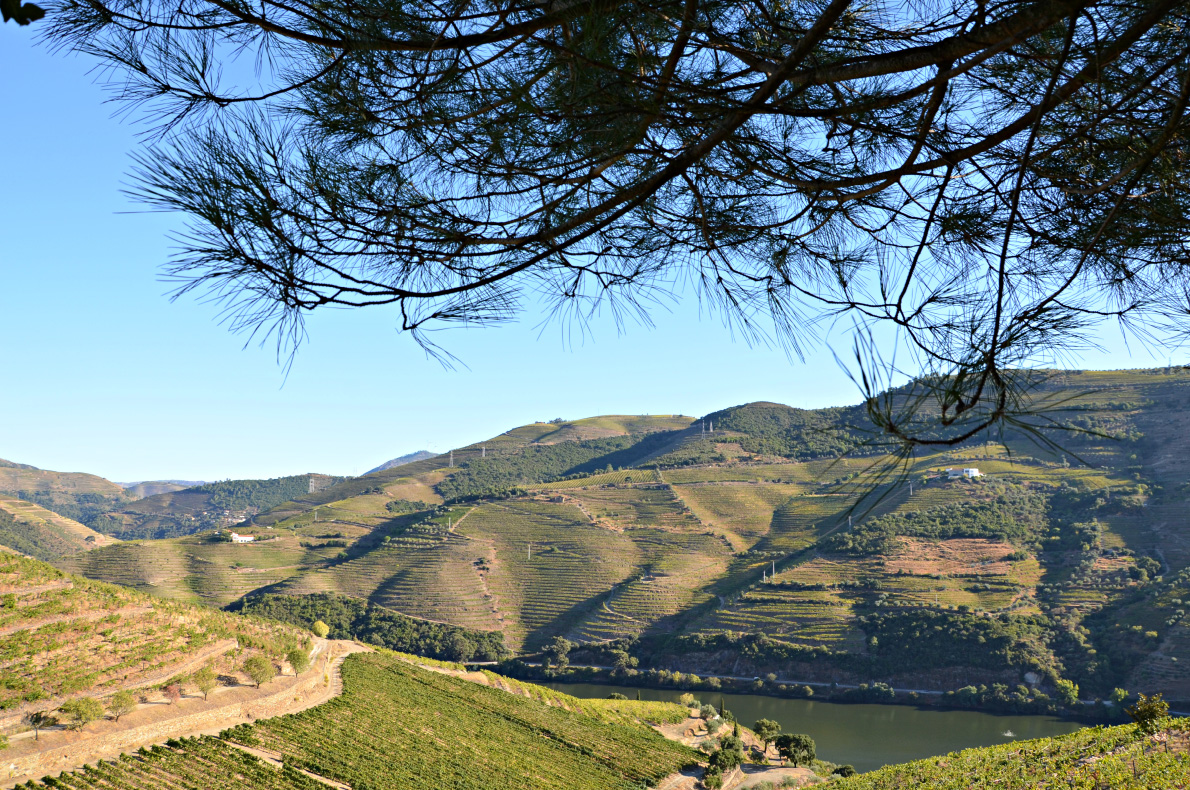 Treat yourself to the most beautiful experience possible by booking your cruise aboard one of the Douro Azul's Hotel-Ships today and enjoy the scenery and a 5-star service. 

Explore Porto