Get into the wild and recharge your batteries on Ireland's best beaches. The sea spray formed by the surf, the ferns which roll up and unroll and distill their sweet scents, the fresh and pure air, the calm, the nature,… You feel good, you are in Ireland.
From Barley Cove beach to Keem beach, Rossbeigh Beach, Sellerna beach, or even Whiterocks beach, you can choose from this selection of some of the most beautiful beaches in Ireland.
Check the weather before you go and bring your sunglasses or raincoat with you. Go with your friends or loved one. Grab a good book or take your dog with you, and stroll along Ireland's best beaches.
Book your flights as well as your accommodation and your tours and activities in Ireland and enjoy its sublime beaches.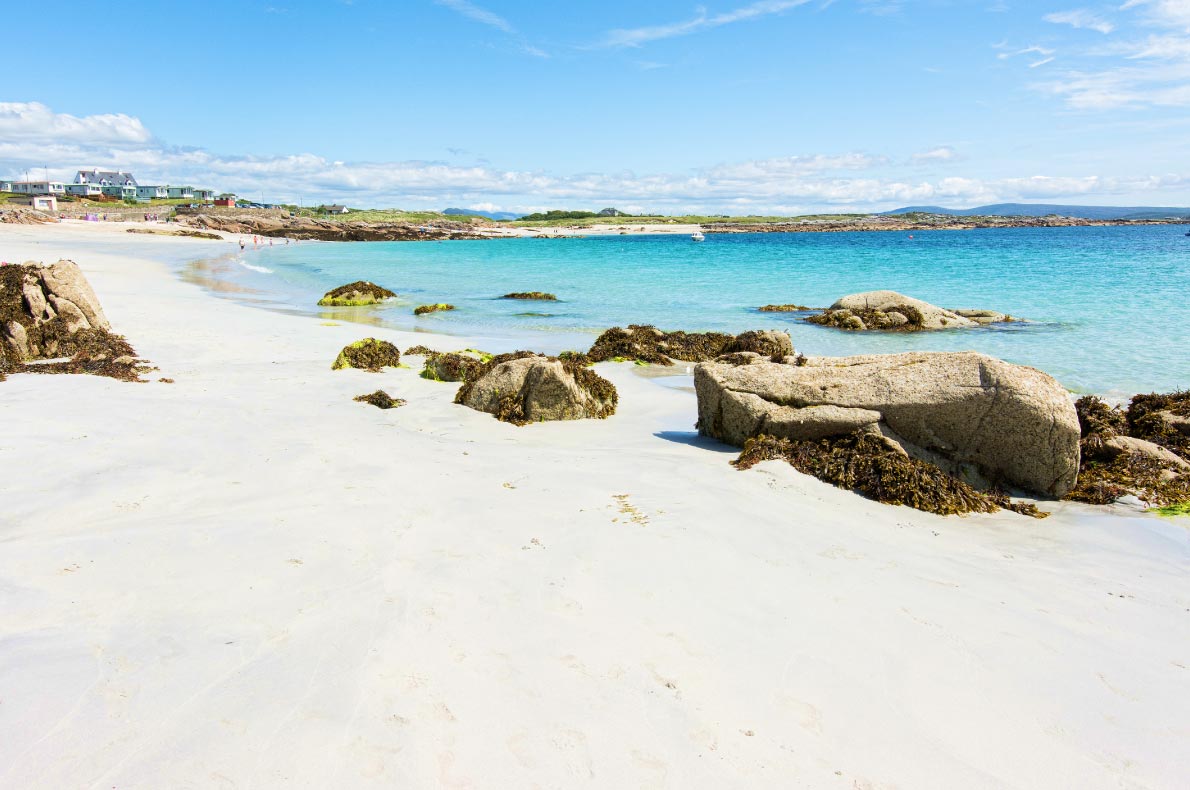 Gurteen beach
Roundstone - County Galway
It is possibly one of the best sandy beaches in Ireland. This incredible sand of great finesse comes from the gradual degradation of small shells that can be found almost only in this unique place in Ireland. The beaches of Roundstone, in the Connemara region, are world famous for their fascinating beauty.
Be sure to visit "Dog's bay" which is located right next to Gurteen beach. These two beaches are examples of good environmental practices. The local community ensures the protection of this exceptional site. The waters of these two beaches are crystal clear and covered with fine white sand just like you were in the Maldives (less its hot weather).
 How to get there: Book your flights to Galway and drive to Roundstone (1h30). 
 Where to stay: Located in the heart of the fishing village of Roundstone 'Island View B&B' has been run by the same family for decades. After a delicious breakfast you can walk to Gurteen beach, a 20-minute walk away.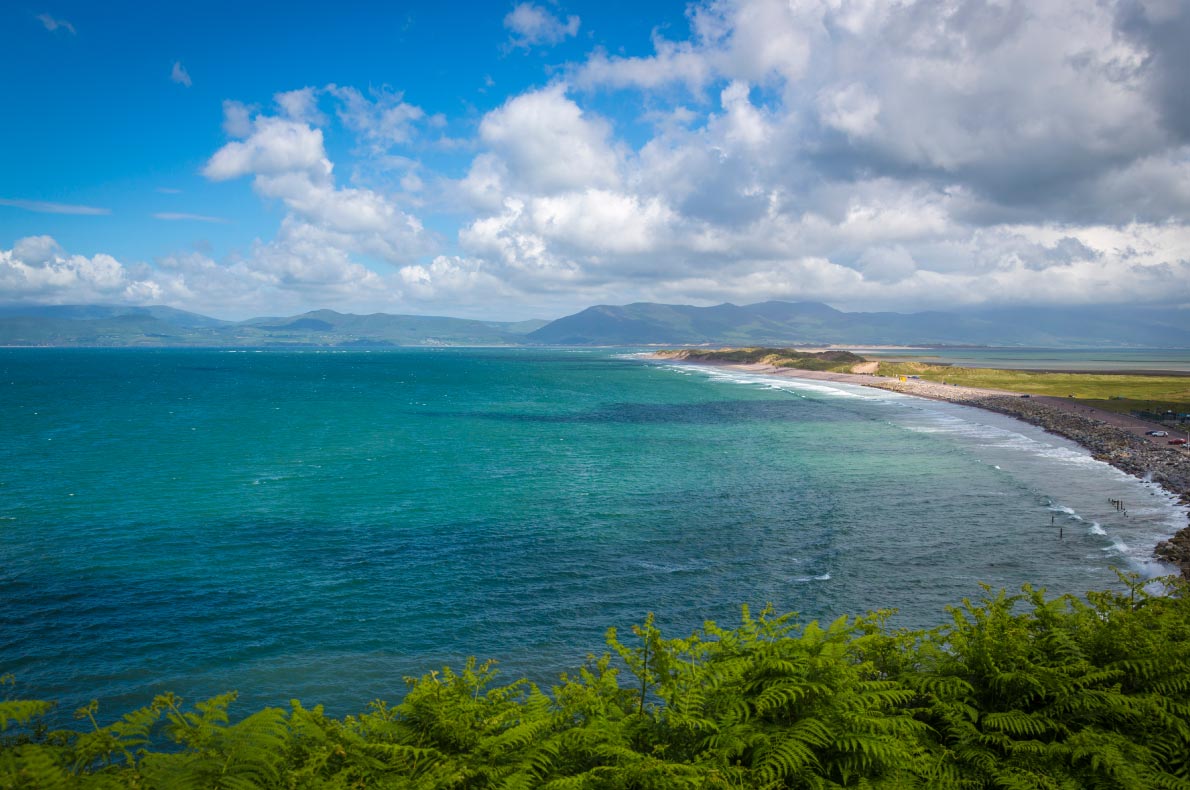 Rossbeigh Beach
Glenbeigh - County Kerry
Here nature is omnipresent. Take a deep breath. Marine iodine naturally rich in oxygen and negative ions are very goodl for our body as it helps it  fight  stress, pain, fatigue and many diseases. Treat yourself to memories for a lifetime and do your body and heart good as you stroll on one of Ireland's best beaches.
Access to this beach is easy, it has a large car park and  toilets are open 7 days a week. Do you long for immensity? Book your flights at the best price, your tours and activities as well as your accommodation and treat yourself to a break in the middle of nature.
 How to get there: Book your flights to Kerry (50 mins drive) or Cork (2 hrs) and drive to Glenbeigh. 
 Where to stay: For its beautiful subtropical garden, palm trees, incredible sculptures and delicious Thai restaurant, book at "Kells Bay House" located 20 minutes drive from one of Ireland's best beaches.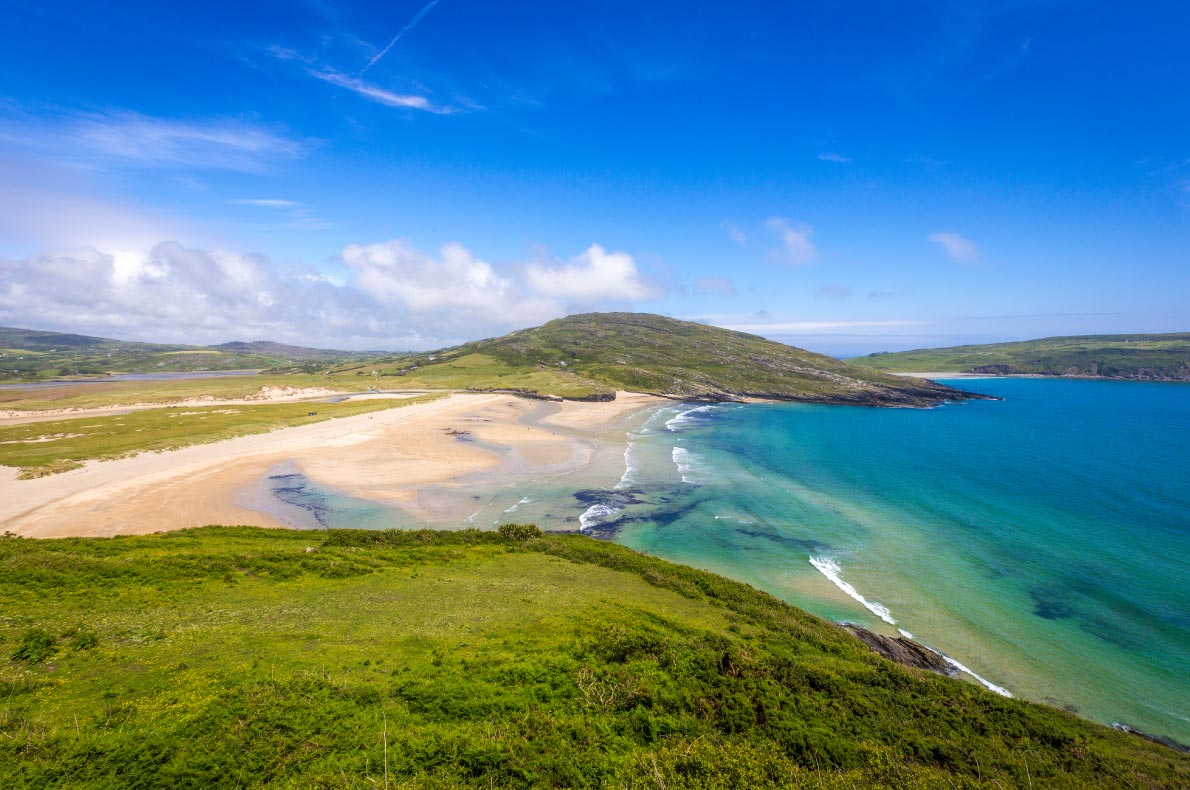 Barley Cove Beach
Schull - County Cork
Crystal clear waters and a beautiful sandy beach await you in the South West of Ireland, a short drive from Schull. If the place is beautiful all year round, we recommend that you visit this beach in the spring or autumn, outside the high tourist season.
 How to get there: Book your flights to Cork and drive to Schull (1h30).
 Where to stay: "Schull Harbor Hotel & Leisure Center". This hotel features a sauna, a pool and a steam room.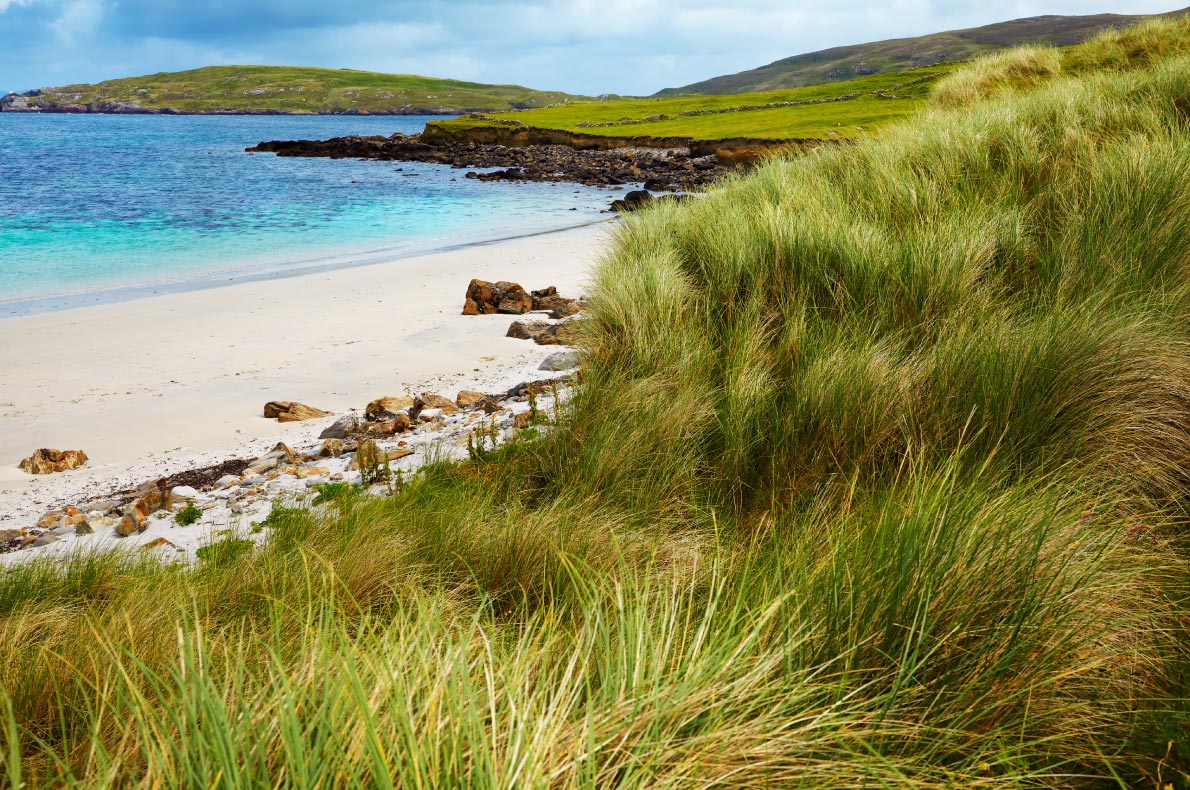 Sellerna Beach
Cleggan - County Galway
Sellerna beach is not the best known but certainly one of the best beaches in Ireland. It is a perfect beach for a romantic walk or a horse ride. Do not miss to watch the dolphins there, they are regular visitors.
Selerna beach is the perfect place to unwind, far from the city, noise and stress. The only noises you will hear will be the seagulls chasing lobsters and sheep bleating and grazing on delicious salty grass.
 How to get there: Book your flights to Galway and drive to Cleggan (1h30). 
 Where to stay: "Clifden Bay Lodge" features stunning sea views.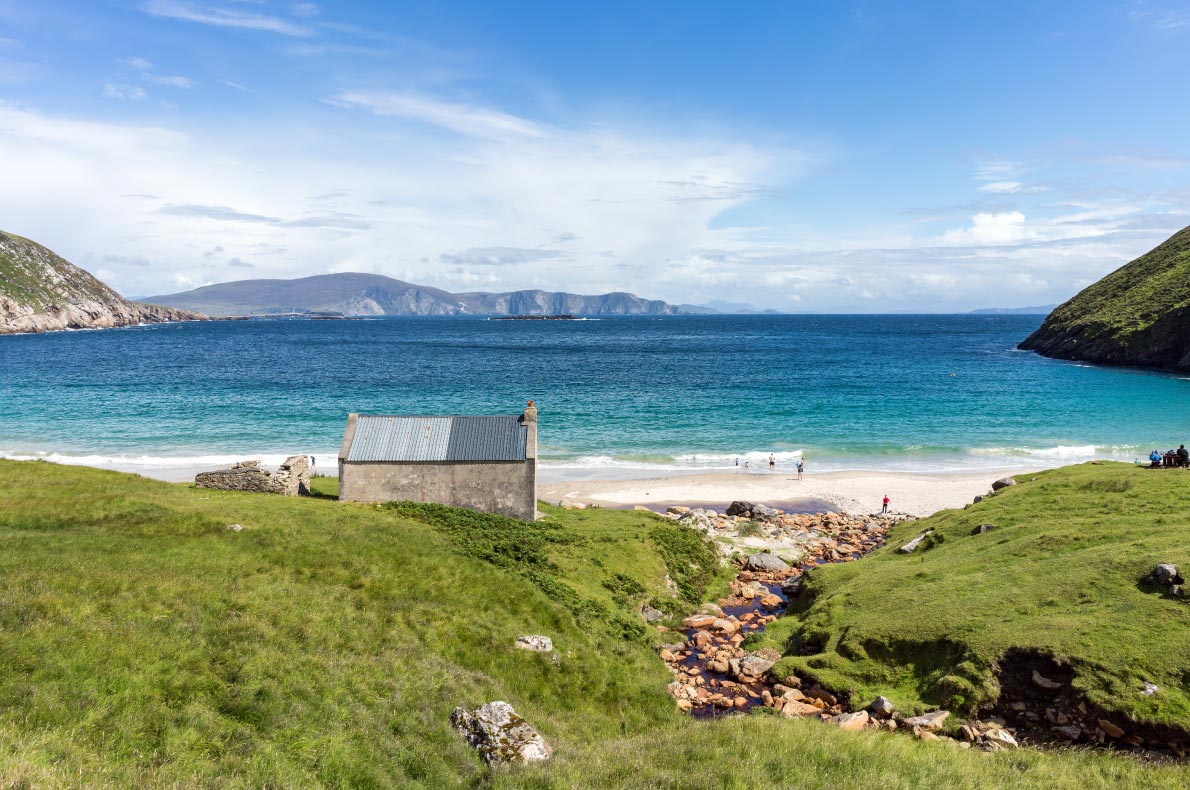 If you want to escape the city, the crowds, the malls, the traffic, the noise, this is the place for you. Keem beach is located at the end of Achill Island, in the far west of Ireland. This beautiful wild beach is a dream location for nature lovers.
Walk to the top of the hill to take in the views and say hello to the sheep grazing the green, salty grass.
 How to get there: Book your flights to Knock Airport (2h by car) or Galway Airport (2h30).
 Where to stay: "Pure Magic Lodge" for its top location.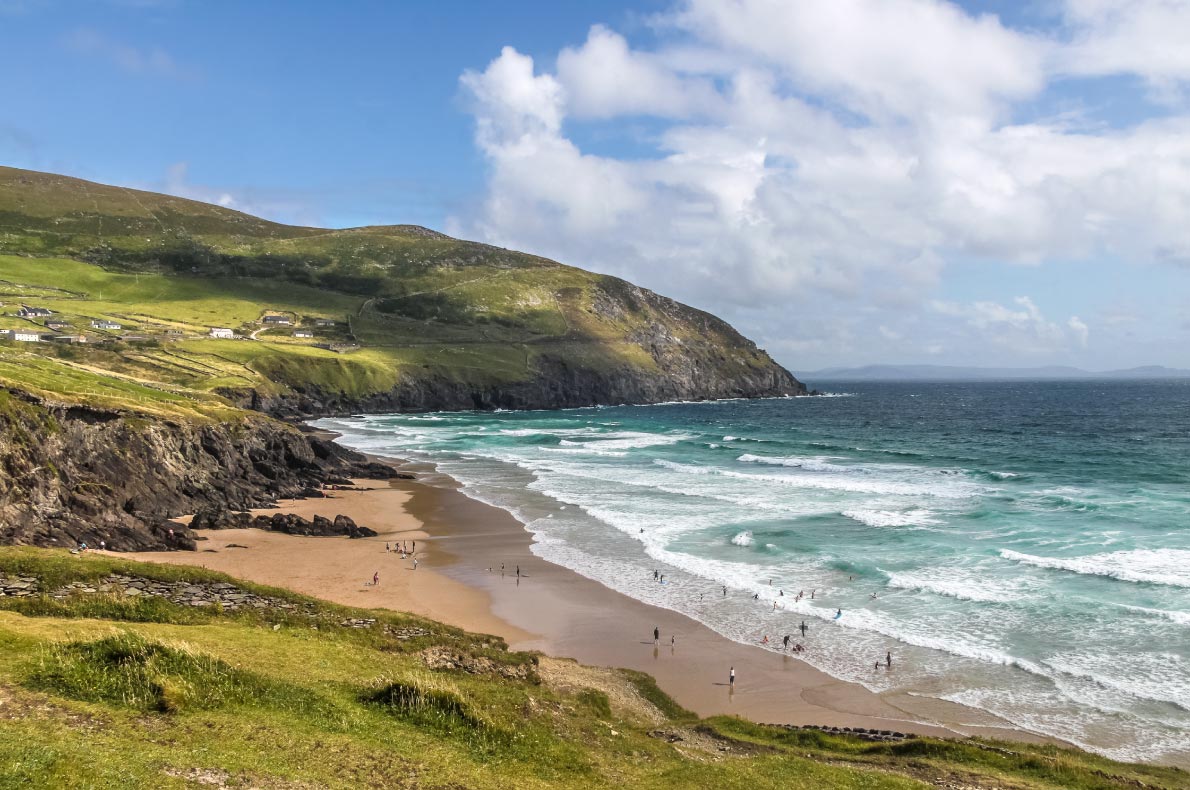 Slea Head Beach
Dingle Peninsula - County kerry
This magnificent beach is the culmination of a mini road trip of a few hours in the Dingle Peninsula. Slea Head Drive is one of the most scenic roads in Ireland. The easiest way is to stay in Dingle and follow the road signs to 'Slea head drive'. This road starts from Dingle and ends in Dingle, impossible to get lost. During this short road trip you will discover traditional Irish villages, breathtaking landscapes and one of the most beautiful beaches in Ireland, Slea head beach.
 How to get there: Book your flights to  Kerry Airport (1h by car) or Cork (2h30) and drive to Dingle. 
 Where to stay: "Greenmount House" we love its flower beds, its giant yukas and the kindness of the managers, the same family since the 70s.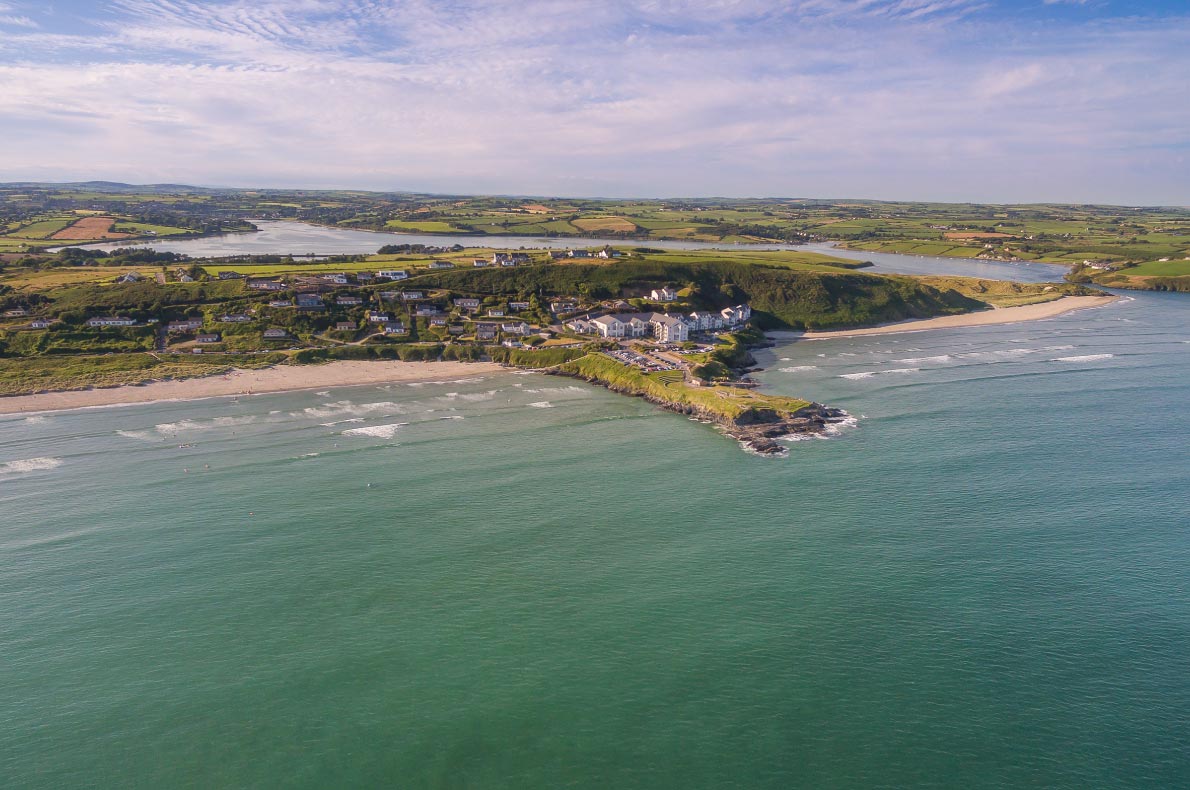 Inchydoney Beach
Clonakilty - County Cork
Just 10 minutes by bike from Clonakilty, Inchydoney beach, a European Commission "EDEN" award-winning sustainable tourism destination, is one of Ireland's most beautiful beaches.
Book your accommodation in Clonakilty and stroll along some of the most beautiful and longest beaches in the South West of Ireland. Fill your lungs with fresh air and walk to Galley Head Lighthouse. The lighthouse is not open to visitors but the view is fantastic.
Music, good food and a bit of craic can be had in the many hostelries in this delightful town. A long list of restaurants, café's and bars, all serving the very best of what West Cork has to offer will make sure you are well looked after while the wide range of amenities, leisure activities and attractions will ensure your experience of Clonakilty is truly memorable.
 How to get there: Book your flights to Cork (50 min by car) or Dublin (3h30). 
 Where to stay: "Charming old stable studio cottage" is perfect for nature lovers.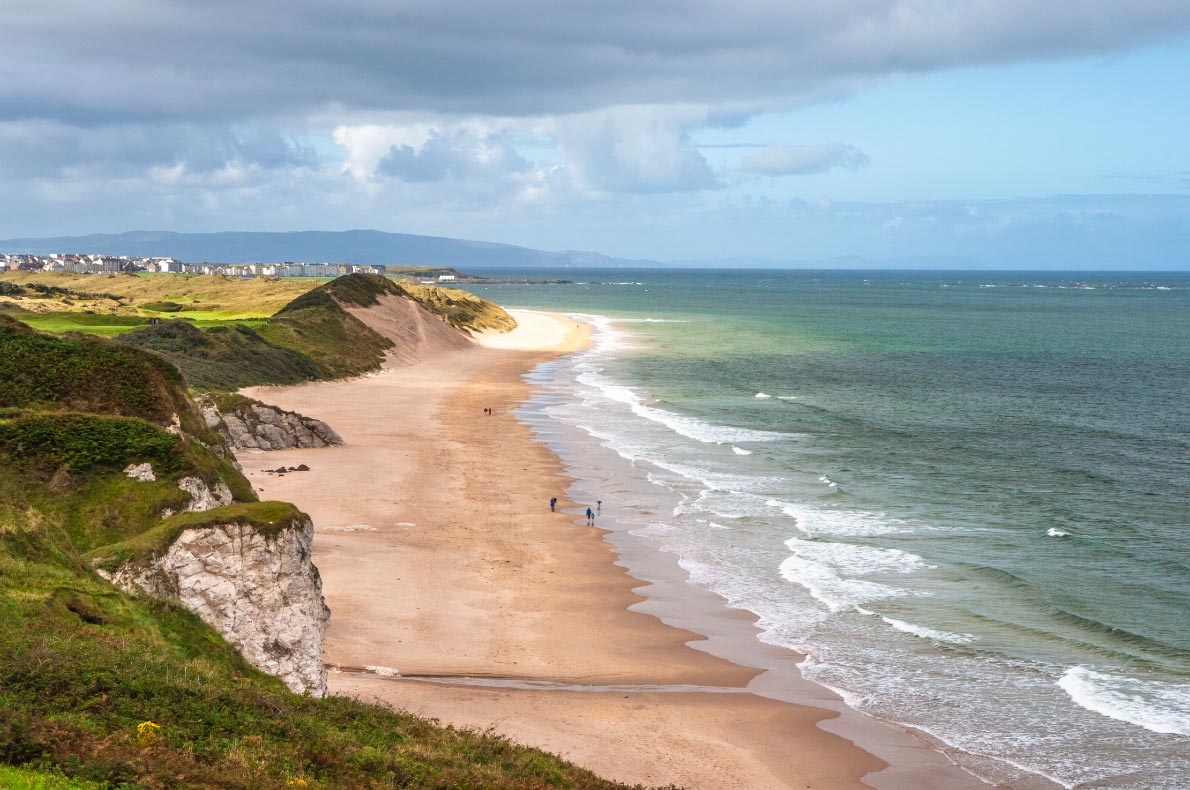 Portrush Whiterocks Beach
Portrush - County Antrim - Northern Ireland
Located near Causeway Coastal Route, Whiterocks beach sports the "Blue flag" for the quality of its waters and the cleanliness of its beach. There is a large parking lot with breathtaking views.
On a clear day you can even see the "Giant's Causeway". This beach is perfect for surfers, for a horseback ride or just a walk. If you want to walk with your dog it is possible but only from October 1st until the end of April.
 How to get there: Book your flights to Belfast and reach Portrush (1 hour by car, 2 hours by public transport). 
 Where to stay: "Portrush Atlantic Hotel" situated just a 5-minute walk from the seafront.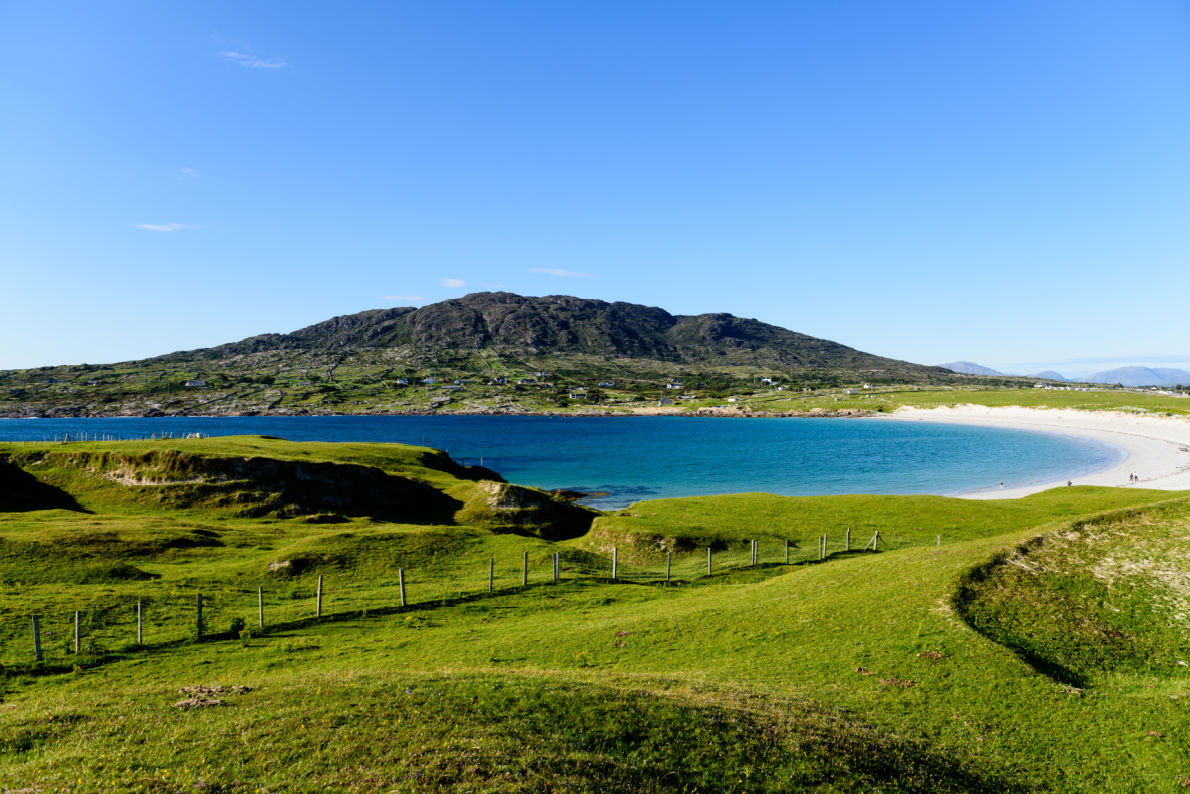 Dog's Bay Beach
Roundstone - County Galway
A magnificent beach of fine white sand, crystal clear and calm waters, wild nature, welcome to Dog's Bay located in Roundstone, in the County Galway. 
During your stay in County Galway do not miss to also discover Gurteen Bay beach located 5 minutes by car, 10 minutes walk from Dog's bay beach, also ranked among the top beaches in Ireland. 
This place is so beautiful, it would be a shame to stop there just for an afternoon. Book your stay at Roundstone and discover Ireland's rugged coastline, its many bays and landscapes as dramatic as they are pure and authentic.
Want to discover one of Ireland's best hidden gems? Take your car and drive 40 minutes to Kylemore Abbey, an incredible place with a history that shivers down your spine.
 How to get there: Book your flights to Galway (1h30 by car).
 Where to stay: "Cashel House Hotel" serves Irish cuisine using the finest local ingredients. 

Plan your trip to Ireland
Hotels, Apartments, B&B...

Fresh deals every single day

Thousands reviews you can trust

Tours, Sightseeing & Activities

 

Discover Italy's biggest collection of things to do and guided tours.

Whatever you want to do you'll find it here.

 
Travelling to Ireland.
Explore Ireland holidays and the best places to visit