Welcome to Greece's most famous cosmopolitan island, a whitewashed paradise in the heart of the Cyclades. According to mythology, Mykonos was formed from the petrified bodies of giants killed by Hercules. And did you know that the island took its name from the grandson of Apollo, "Mykonos"?
Mykonos is a bit like Ibiza : a paradise for nature or nightlife lovers. Revelers from all over the world come to Mykonos for its incredible atmosphere, its legendary nightclubs but also its sun, beaches and water activities.
It is a perfect destination for single travellers. You can scuba dive or walk and do guided tours if you are a lonely person or spend the night outside and make many new encounters.
Book your accommodation in Mykonos and activities at the best price. 

Best hotel deals
in Mykonos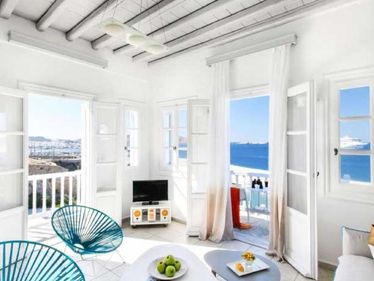 Apanema Resort 
★★★★
Located a 15-minute walk of Mýkonos City
The ideal refuge for a romantic atmosphere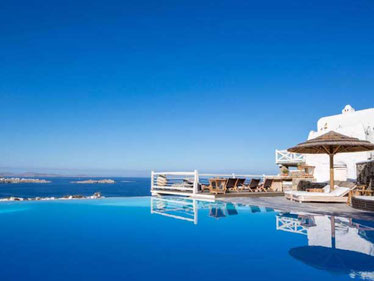 Vencia Boutique Hotel 
★★★★
Hotel is a 10-minute walk from Mykonos Town
Infinity pool with sea and sunset views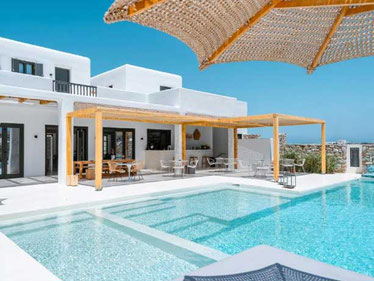 Koukoumi Vegan Boutique Hotel
Mýkonos City is 8 km from Koukoumi Hotel
The first and only vegan Hotel in Greece
Activities & tours
in Mykonos