Hyde Park Winter Wonderland 2023
From 17th November 2023 to 1st January 2024
This year visit London Christmas Market, one of the Best Christmas Markets in the United Kingdom.
London's spectacular Christmas destination - Hyde Park Winter Wonderland returns on 18th November for six exciting weeks of winter festivities with FREE admission and even more entertainment than before. With more than 100 rides and attractions on site, there's something for everyone.
For those Christmas shoppers, there's the traditional German Christmas market with over 200 chalets. The Angels Christmas Market offers unusual and handmade gifts and crafts, including ceramics, candles, jewellery, wooden toys, nativity scenes and Christmas decorations.
Need more inspiration? Discover the Best Christmas Markets in the United Kingdom, the Most Beautiful Castles in England, Best Secret Destinations in England and the Best Christmas Lights in Europe. 
Book your flights, your accommodation as well as your tours & activities in England and visit one of the Best Christmas Markets in the United Kingdom.

Hotels & Apartments
for Christmas in London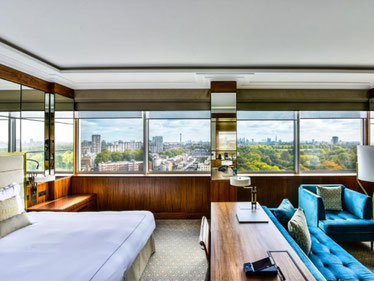 Royal Lancaster 
★★★★★
Hyde Park Winter Wonderland is 100m away
Breath-taking views of the famous London skyline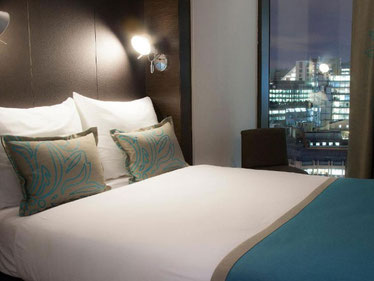 Motel One London 
★★★
Southbank Centre Winter Market is 800m away
Tower Bridge is just 0.8km from the hotel

Tours & Activities
in London

Christmas in London
image gallery

Top things to do
for Christmas in London
Magical Ice Kingdom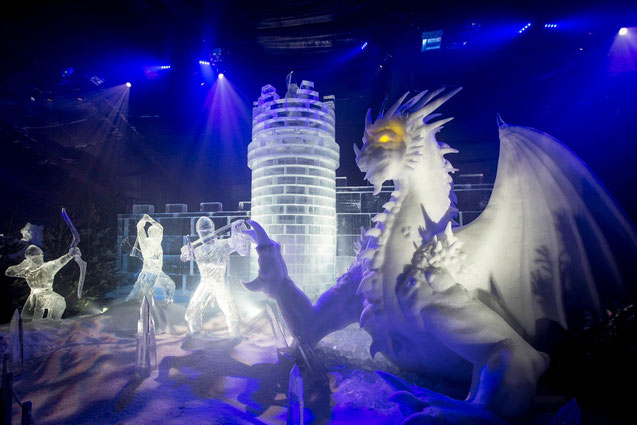 The hugely successful sub-zero experience - The Magical Ice Kingdom will host even more fantastical snow and ice sculptures. This year children and adults are invited to walk through the fairy forest to discover a frozen lake and the ice queen, explore the ice palace, sit on the thrones and slide down the castle slide.
Filled to the brim with awe-inspiring snow and ice sculptures including magical princesses, frozen animals and ogres the Magical Ice Kingdom is the biggest ice and snow sculpture experience of its kind in the UK.

The Ice Rink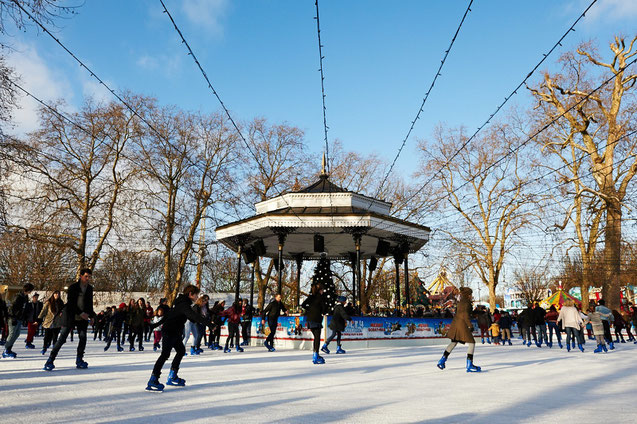 The Ice Rink will return and once again be located around the picturesque Victorian Bandstand, on which there will be live music played throughout the day and night as skaters take to the ice for a spin. Stretching over 1,600m2 it is the UK's largest outdoor ice rink.
The Canary Wharf rink runs from November to February each year and is therefore the longest running festive rink in London. 
Zippos Circus
Always a sell-out, the UK's favourite circus, Zippos Circus returns with two shows - their ever-popular daytime show for all the family, Zippos Christmas Circus – The Perfect Gift and an evening show for older thrill seekers, Cirque Berserk. Housed again in the Mega Dome, the biggest circus venue in the UK standing over 65ft tall designed especially for Winter Wonderland.


Best in Europe.
For an enchanted Christmas in Europe