Explore the Region
Discover beautiful places to visit near Porto
If you stay several days in Porto we invite you to explore the nearby cities. North of Portugal is rich in authentic destinations that will seduce you.
Discover Braga, its magnificent cathedral, its shopping streets and the Sanctuary of Bom Jesus. Do not miss Guimaraes, a concentration of the best things you can find in Portugal, a mix of culture, history, gastronomy, architecture and art.
Explore the small town of Aveiro and discover its colourful facades and canals. Did you know that Aveiro is located only an hour from Porto ?
Finally if you want to dive in what makes Porto unique and you like both nature and port wine, take a trip in the Douro Valley with a tourist train, a boat or a rental car. Book the best tours, activities and excursions in the region of Porto. Have a nice trip !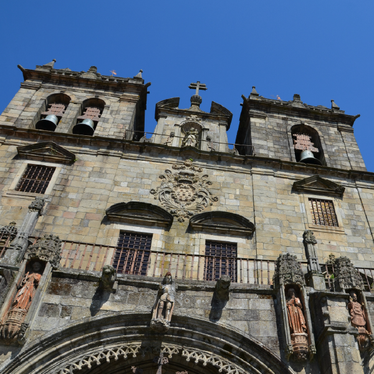 Braga is a stunning destination with the Braga Cathedral, gardens and parks, shopping streets, and the sanctuaries.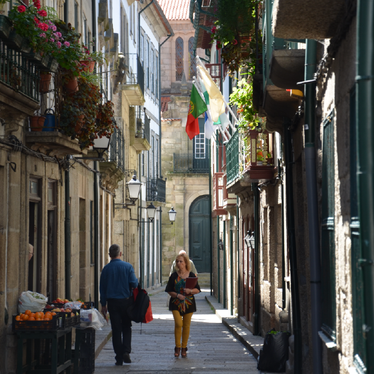 Guimaraes is a concentration of the best things that you can find in Portugal, a mix of culture, history, gastronomy and art.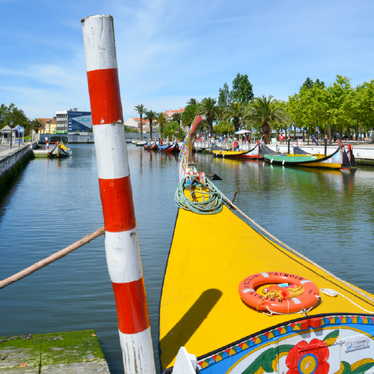 If you spend several days in Porto we advise you to discover the charming city of Aveiro, often called "The Venice of Portugal".

There is no better way to discover Porto and the Douro Valley than a cruise aboard a Douro Azul Hotel-Ship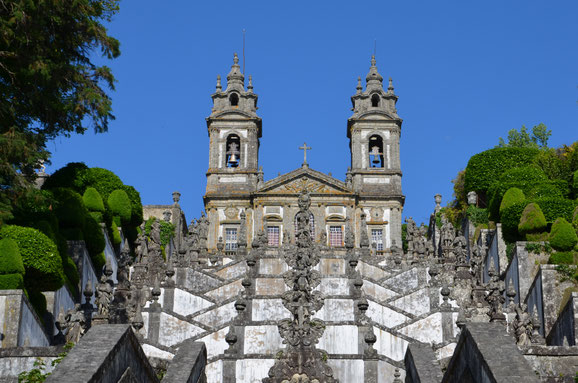 Its location is ideal with a beautiful park, an incredible hydrolic funicular and incredible views to the entire region of Braga.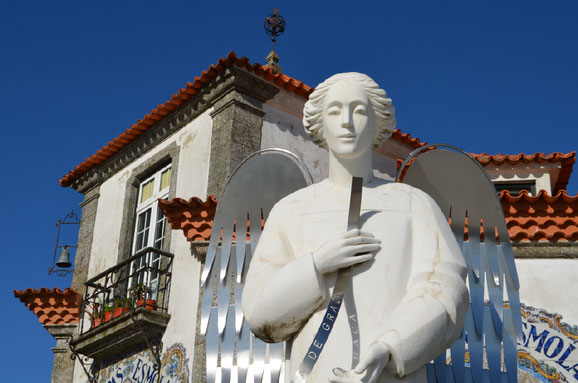 You will be impressed by the very pure and simple church dedicated to the Virgin Mary , thought to facilitate meditation and prayer.
Discovering the Douro Valley with Sixt Portugal
Discovering Porto and missing the Douro Valley is like going to Paris and missing the Eiffel Tower! Extend your stay in Porto. After a 3-4 day shopping, wine tasting, visiting the cellars, come discover one of the most beautiful landscape of Europe, the Douro Valley. You will enjoy every moment of this beautiful journey from Porto to Pinhao. In less than two hours with your Sixt rental car, you will be immersed in the valleys drawn by the hand of man to cultivate very large vineyard tracks. We advise you not to waste your time on road tolls and activate the option "Via Verde" from your online car rental on the Sixt site. This option offered by Sixt is much faster and will help you avoid waiting at the road tolls.

Great hotels in the North
Tested and approved by European Best Destinations
From €152 / night
Located in the best area of the Douro Valley
Great location, amazing views, peaceful
From €55 / night
Located in Braga's historical centre
Great staff, location, breakfast
From €110 / night
Away from the city and its agitation
Beautiful building, quiet, great restaurant

Tours & Activities
Experiences, guided tours and day trips from Porto