Mulhouse Christmas Market 2023
From 24th November to 27th December 2023
Visit Mulhouse Christmas Market, one of the Best Christmas Markets in France with Strasbourg. With exceptional decorations made of a unique fabric in Alsace, festive lighting and many animations, Mulhouse is definitely THE place to live the Christmas magic.
The distinctiveness of the Christmas market of Mulhouse comes from its link to its rich industrial textile history. For this 30th edition, the star will be of course this particular fabric.
Connecting authenticity and tradition, this fabric is however constantly renewed with originality and each year, a new and exclusive Christmas fabric dresses the whole city for that time of the year. This fabric, as well as the decors that will dress up the chalets and the city center streets are all realized and created by local artists. Sparkling lights, smells of spices, mulled wine and ginger, the decor is set in the purest Alsatian tradition.
The Christmas market of Mulhouse presents to the visitors a magical interlude, where fabrics and celebrations intertwine in a warm atmosphere.
Need more inspiration? Discover the Best Christmas Markets in France, The Best Ski Resorts in France, Most Beautiful Secret Destinations in France, the Best Christmas City-Break as well as the Best Sunny Christmas Destinations and Best Christmas Lights in Europe. 

Hotels & Apartments
for Christmas in Mulhouse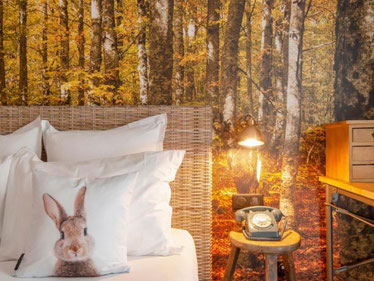 La Maison Hôtel 
★★★
The Christmas market is 100 m away
Perfect location, great breakfast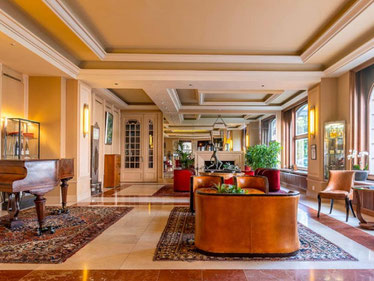 Hotel Du Parc 
★★★★
The Christmas market is 800 m away
Top location: Highly rated by recent guests

Tours & Activities
in Alsace

Christmas in Mulhouse
image gallery

Top things to do
for Christmas in Mulhouse
Les Etoffes de Noël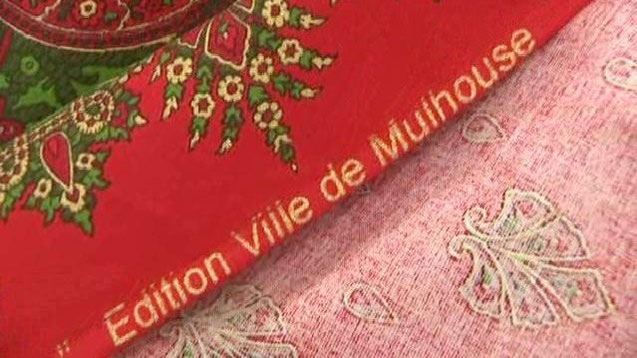 The first indienne factory (famous fabric that made Mulhouse reknowned) set up in 1746 and made Mulhouse one of the capitals of Textile in Europe. 
Thus, "Les Etoffes de Noël" (Christmas fabrics), highlights of this time of the year, put forward the future of textile creations. Each year this fabric is exclusive as you will find it only in Mulhouse.
La Boutique aux Etoffes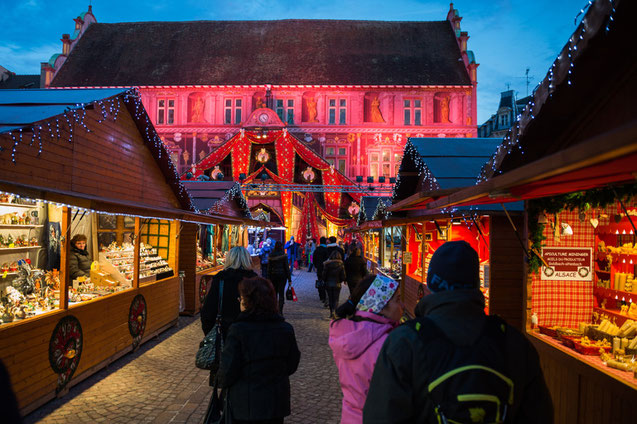 The Christmas fabric is presented in a large product range such as tablecloth, napkins, table runnners and many more available at La Boutique aux Etoffes located Place de la Réunion.

La Boutique des Musées
Each year for Christmas, the museums in and around Mulhouse get together in La Boutique des Musées to promote their collections and products. You will find original gifts for a Christmas.


Best in Europe.
For an enchanted Christmas in Europe