Alicante, capital of the Costa Blanca, is located on the east coast of Spain. The city offers tourist-related products involved with cultural, shopping, golf, nautical, gastronomic and leisure sectors, as well as business and incentives. The airport is 8 miles from of the city and connects to most major European destinations.
Alicante has a varied and rich cultural and leisure offer that includes different possibilities such as the Archaeological Museum MARQ, declared The Best European Museum in 2004, Santa Bárbara Castle, the MUBAG Fine Arts Museum, the Nativity Scene Museum, the Hogueras Museum, the Bullfighting Museum…
For those who prefer to enjoy the city breathing fresh air, Alicante has many parks and promenades such as the Ereta Park, located on the side of Mount Benacantil, or the famous Explanada de España, the Marina and the promenades surrounding our beaches.
Alicante is also known for its Fiestas. You will probably coincide with any fiesta during your stay in Alicante.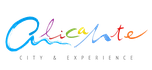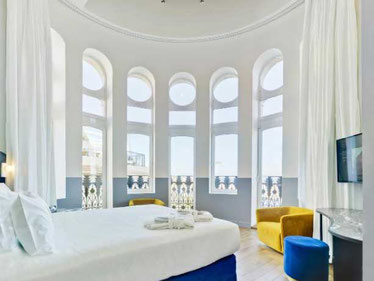 Casa Alberola Alicante 
★★★★
Close to the beach and to the city center
A clean and modern hotel with everything you need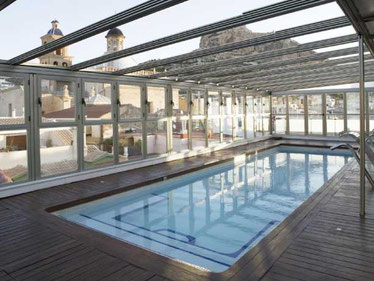 Hospes Amérigo 
★★★★★
Alicante's old town, 300 m from the beach
Free rooftop spa features a sauna, pool and gym
Suites del Mar 
★★★★
100 m from Alicante's central Explanada Avenue
Superb views over the Marina or the sea
Tours & Activities
in Alicante