From 7th December 2023 to 1st January 2024
In the Trieste's Christmas Market you can find gift articles, artisanal items and typical Central European enogastronomic specialities.
For the kids, inside of a marquee there is a living crèche realized with real animals. This Market begins with the Feast of the Immaculate Conception in Piazza S. Antonio.

Best hotel deals for Christmas
in Trieste
9 stanze - Boutique Rooms
The Christmas market is 500 m away
This property has an excellent location score of 9.9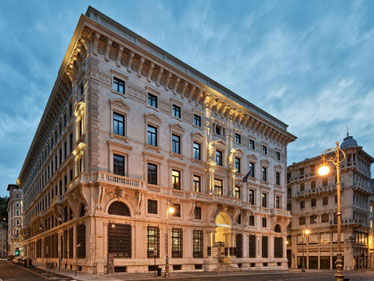 DoubleTree By Hilton 
★★★
The Christmas market is 300 m away
Marvellous building with stylish interior design

Tours & Activities
in Trieste

Christmas in Trieste
image gallery

Best Christmas Destinations in Europe