You probably know Bruges and Brussels and may have heard about Antwerp. Ghent offers the best of each of them! It is as cosmopolitan and lively as Antwerp, as quiet as a walk along the canals in Bruges as gastronomical as Brussels.
Ghent is one of the most beautiful destinations in Europe but also one of the most romantic. Dynamic and young, Ghent is also a perfect destination for a shopping or cultural city break with its many museums and events throughout the year. Bourgeois and dynamic city, Ghent is a bit like "Bordeaux". The city is young and proud of its traditions and its past; it is looking to the future, but with its roots firmly anchored in its history.
There is too much to see for an overnight stay, so treat yourself to some extra nights and experience a quirky weekend. This city is a delicious cocktail blending trendy city life and rich history. The people of Ghent are probably one of the greatest riches of this city. They are very welcoming and warm and just like them, after your stay you will have this city tattooed in your heart for many years to come.
Not passionate about shopping and nightlife? No problem, Ghent and its mystical lamb from the Van Eyck Brothers or its sublime castle, listed among the most beautiful castles in Belgium, will seduce you. Be sure to taste one of the many locally brewed beers. Ghent is a city of lights and beers.
How to get there: Book your flights to Brussels (50 min by car, 30 min by train).
Great for: Citybreak, Foodies, Beer, Event, History, Shopping, Instagram.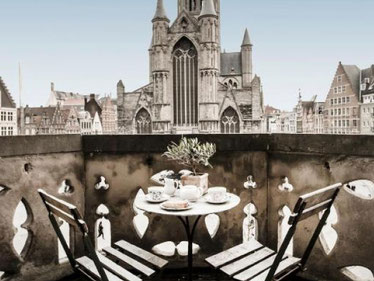 1898 The Post
The town square is 300m away
Iconic, historical building in the heart of Ghent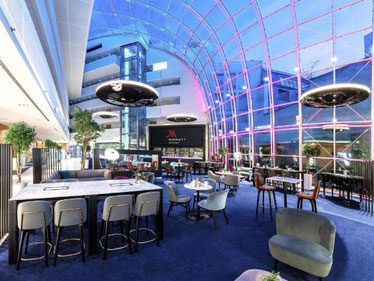 Ghent Marriott Hotel 
★★
★★
The town square is 300m away
Historic charm with modern design
Activities & tours
in Ghent