Want some good reasons to visit Söller on the island of Mallorca this year? You have ranked Söller among the best hidden gems in Europe, Best honeymoon destinations in Europe, Best hidden gems in Spain, but also best cycling destinations in Europe and best destinations to visit by train in Europe (its little train that goes up to the top of the mountain is charming and authentic and will appeal to the whole family).
Are you looking for a sunny place for your old age? You also ranked Söller among your best places to get retired in Europe! There are only good reasons to visit Söller.
Söller is the most beautiful village on the island of Mallorca. Surrounded by mountains, it is quiet, relaxing and perfect for a family holiday. Although the location is isolated, Söller is well connected to Palma de Mallorca, (30 minutes from the airport ) by many lines of trams and buses.
If you like nature, hiking, gastronomy, Söller is for you. Book your flights to Mallorca (40 mins by car). Book your accommodation and your and activities in Mallorca such as a "Mallorca:: Tramuntana Panorama Tour - Söller - Deia - Valldemossa".
How to get there: Book your flights to Mallorca (40 min by car) and your transfer.
Where to stay: "Hotel Can Roses". it is a paradise on earth and just 5 minutes walk from the centre.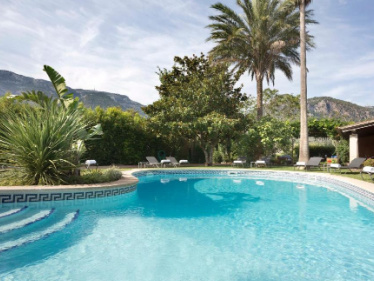 Situated in the best rated area in Sóller
2 outdoor swimming pools and stunning views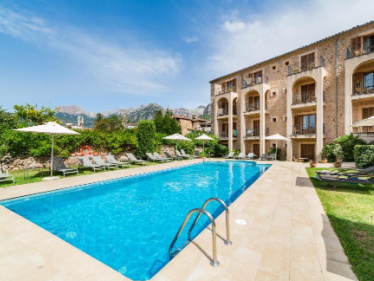 300 m from the centre of Sóller
Outdoor pool, gym, sauna and hot tub
Activities & tours
in Soller