From 24th November 2023 to 6th January 2024
Visit Cesky Krumlov Christmas Market, one of the most beautiful Christmas Markets in Europe. A calm and family-friendly Christmas atmosphere awaits you at the medieval town of Český Krumlov, located in the heart of Europe and listed in the UNESCO World Heritage List. Visit our Christmas market, fully open for 38 days, and pick a present for your loved ones, enjoy mulled wine or hot punch, taste the Christmas cookies or listen to traditional Czech Christmas carols.
Many different cultural events will take place in the historical town centre: you can watch the Living Bethlehem – a biblical story narrated by local inhabitants through music and dancing, or join us in singing "Silent Night" in various languages. You can imbibe the Christmas spirit during one of many Christmas-themed concerts by leading Czech musicians or local children's choirs. The unforgettable Christmas atmosphere of this medieval pearl located in the south of the Czech Republic will surely charm you!

Hotels & Apartments
in Cesky Krumlov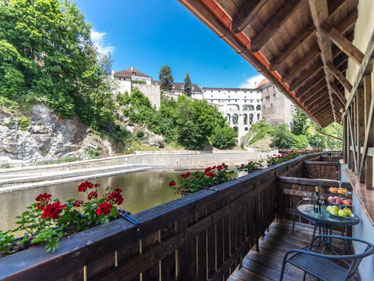 Garni hotel Castle Bridge 
★★★★
The Christmas market is 100 m away
Certain rooms feature views of the river or city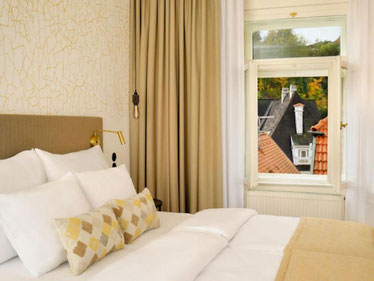 Hotel OLDINN 
★★★★
The Christmas market is 100 m away
This hotel has an excellent location score of 9.6

Tours & Activities
Cesky Krumlov

Christmas in Cesky Krumlov
image gallery

Best in Europe.
For an enchanted Christmas in Europe