From 21st November to 30th December 2016
Christkindelsmarkt Baden-Baden:
Situated at the start of Baden-Baden's world-famous green corridor, the Lichtentaler Allee, visitors will encounter small streets of festive stalls, where the romantic atmosphere is heightened by the thousands of shimmering Christmas lights. The entire experience is capped with a choice program of entertainment, catering for both young and old.
In front of the impressive Kurhaus building, where festively decorated stalls run parallel to the exclusive colonnade boutiques, the scene is aglow with twinkling lights and candles. 
As one of the region's largest and prettiest Christmas markets, it invites you until 30th December to marvel, browse and shop. Around 100 stalls await you with a selection of arts and crafts, Christmas decorations, handcrafted nativity scenes and much more. Younger visitors can look forward to tasty Christmas treats, a children's bakery, merry-go-rounds and a program of Christmas entertainment on the open-air stage.

Best hotels for Christmas
in Baden-Baden

Christmas in Baden-Baden
image gallery

Top things to do
for Christmas in Baden-Baden
Visit of the Casino Baden-Baden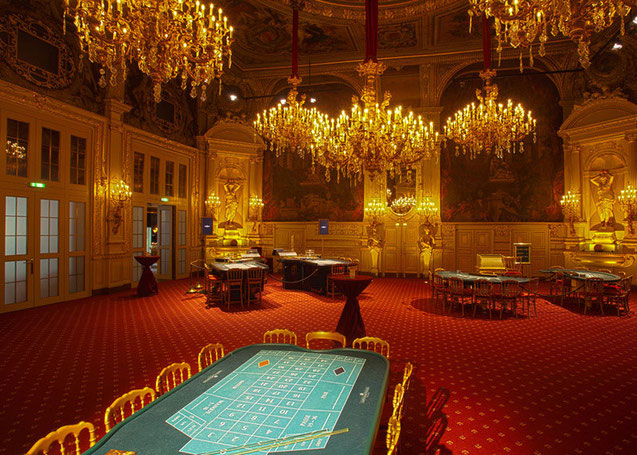 Germany's oldest casino and "most beautiful casino in the world" due to the words of Marlene Dietrich is located in the Kurhaus. With a history of more than 250 years the beautiful halls - fashioned on the lines of French royal palaces – have always been a temple to the alluring game of chance. The Casino Baden-Baden rounds off a perfect day in a playful manner and entices international guests to try their luck at the roulette table.

The Caracalla Spa and the "Friedrichsbad"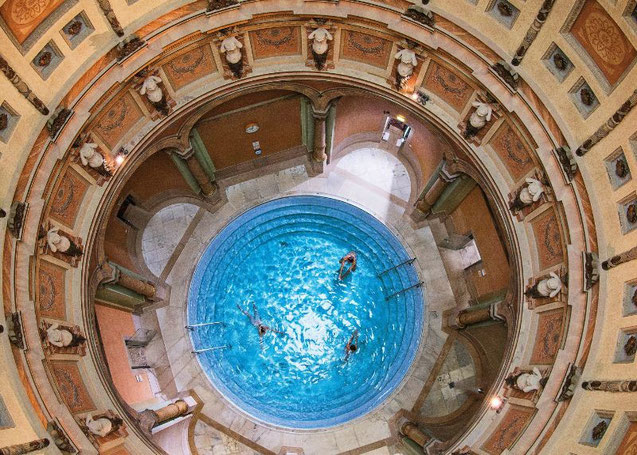 Over 2.000 years ago the Romans discovered the healing powers of the 12 springs and built the first thermal baths. Today the modern Caracalla Spa offers 4.000 sqm of soothing relaxation in curative thermal water. 
For over 130 years Roman traditional bathing culture has been combined with the habit of Irish hot-air bathing in the historic "Friedrichsbad". Floating in the healing thermal water surrounded by artful frescoes of the historic bathing temple guarantees relaxation at the highest level.
The "Festspielhaus" - Europe's second largest opera and concert hall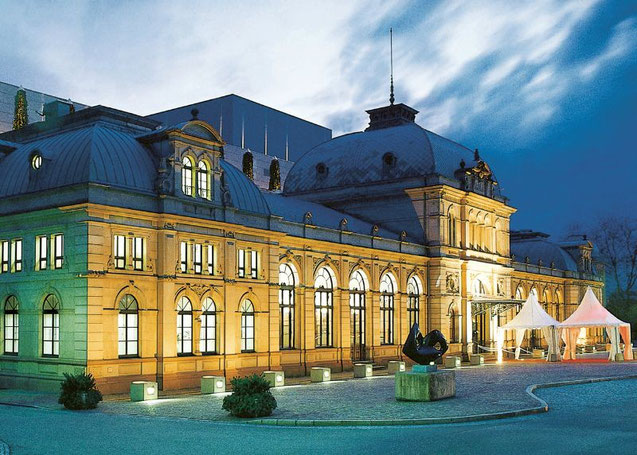 Cultural pleasure at the highest level is offered at the "Festspielhaus" – Europe's second largest opera and concert hall. With its world acclaimed acoustics, the "Festspielhaus" offers over 300 top class events yearly such as "The Magic Flute", "Swan Lake" or "The Nutcracker" with world famous artists like Anne-Sophie Mutter, Lang Lang, Anna Netrebko, the Mariinsky-Ballett or the Berlin Philharmonic Orchestra.


Best Christmas Destinations in Europe