Best thermal destinations in Europe
This time you want to relax and take care of yourself, of your body during your holiday in Europe. Looking forward to a relaxing and restful holiday? Discover the best thermal destinations in Europe and enjoy an unforgettable holiday in the most beautiful destinations in Europe.
Book your hotel, apartment, guesthouse, B&B at the best price guaranteed and indulge yourself in one of the best thermal destinations in Europe.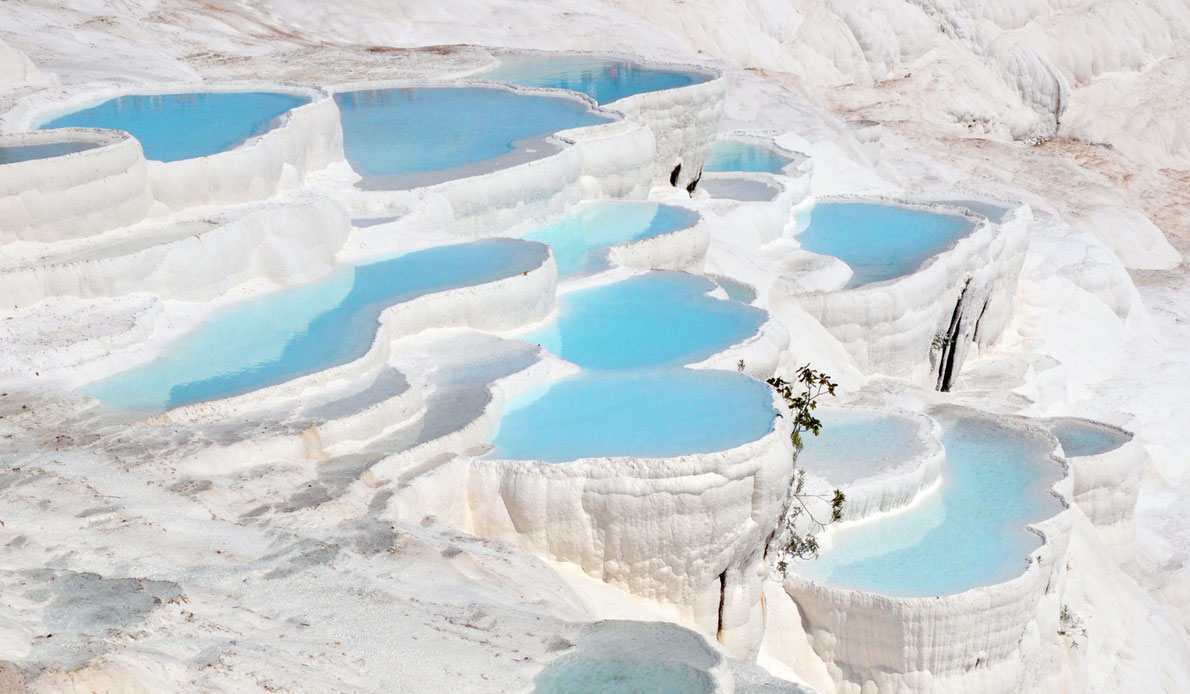 Pamukkale, meaning "cotton castle" in Turkish, is a natural site in Denizli Province in southwestern Turkey. The city contains hot springs and travertines, terraces of carbonate minerals left by the flowing water. It is located in Turkey's Inner Aegean region, in the River Menderes valley, which has a temperate climate for most of the year. Tourism is and has been a major industry. People have bathed in its pools for thousands of years. (©ccwikipedia)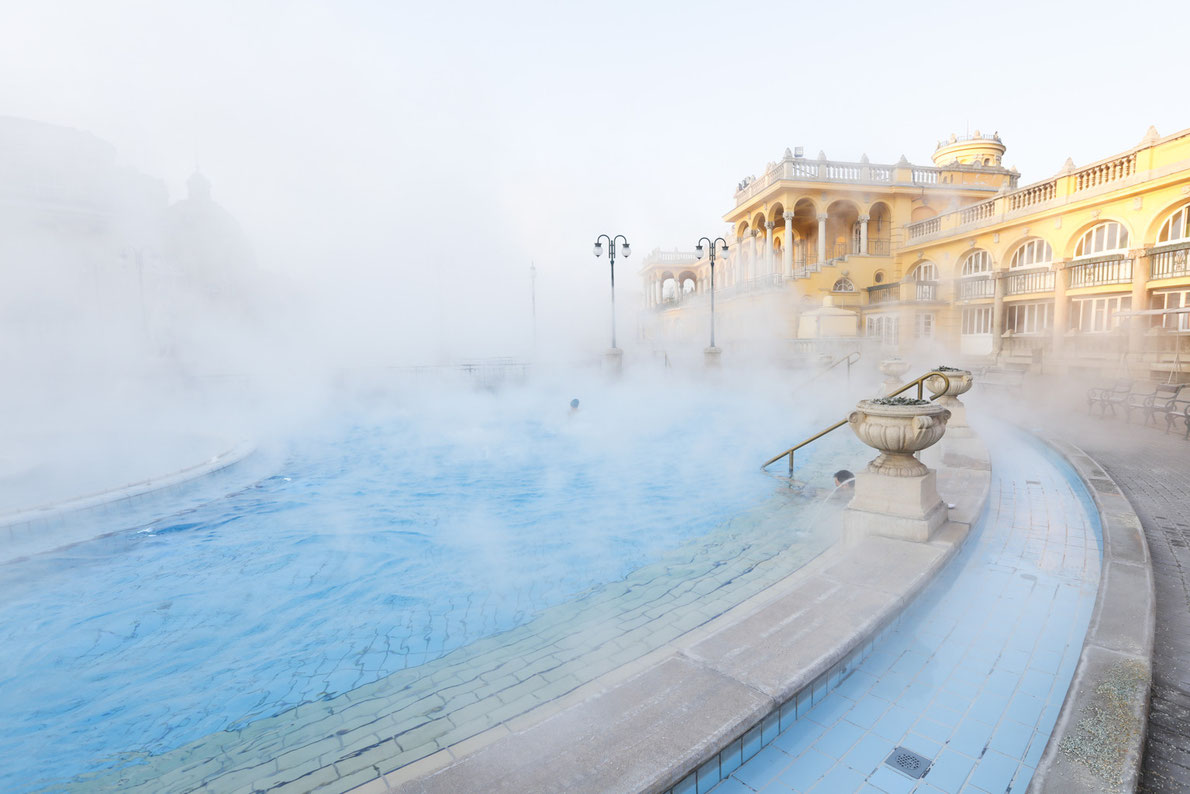 Szechenyi Thermal Bath
Budapest - Hungary
Szechenyi Thermal Bath and Pools is a mixed bathing complex, located in the City Park in Budapest. All of its 18 pools (thermal pools, steam baths, plunge pools, fitness pool, etc.) are for both men and women, as well as for children over 14 years of age. The century old geothermal medicinal bath is the most popular bath palace in the city of Budapest, Hungary. (©bathbudapest.com)
Aix-les-Bains Riviera of the Alps
France
The best of nature for your well-being. Reconnect with yourself; get back to your natural rhythm… an overall well-being where body and spirit are in harmony. In Aix les Bains Riviera des Alpes, the natural medicine and brimstone-rich water combine to offer a true regeneration.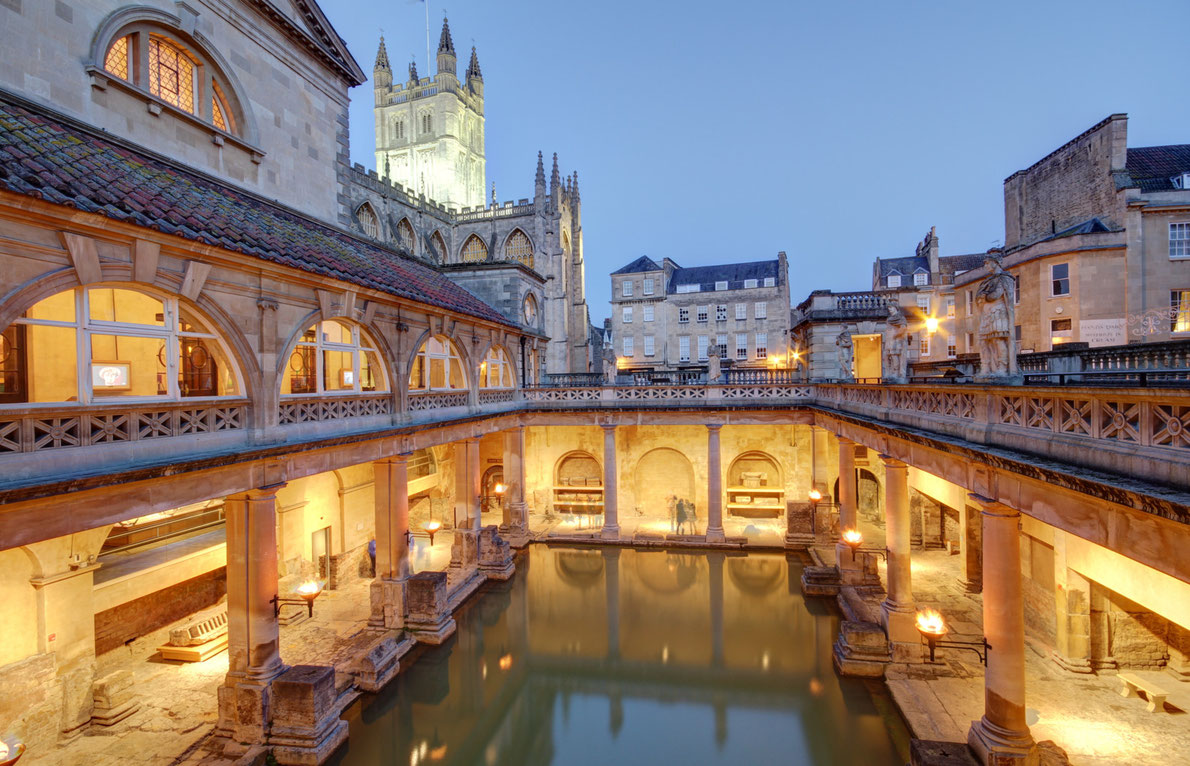 Thermae Bath Spa
Bath - UK
In the heart of the city, Thermae Bath Spa is an award-winning Natural Spa where you can now bathe in Britain's only naturally warm, mineral-rich waters as the Celts and Romans did over 2,000 years ago.
By day and by night, you can relax in the indoor Minerva Bath and open-air rooftop pool with spectacular views over the city of Bath. Additionally, you can refresh your senses in the aroma steam rooms and choose from over 40 spa treatments and packages. Thermae Bath Spa is a perfect place to go for a spa break whilst visiting Bath!
There are no joining or membership fees at Thermae Bath Spa and you can simply choose a 2-hour spa session in the New Royal Bath. A spa session gives full use of the indoor Minerva Bath, open-air rooftop pool, aroma steam rooms plus access to the Springs Café & Restaurant. (©VisitBath)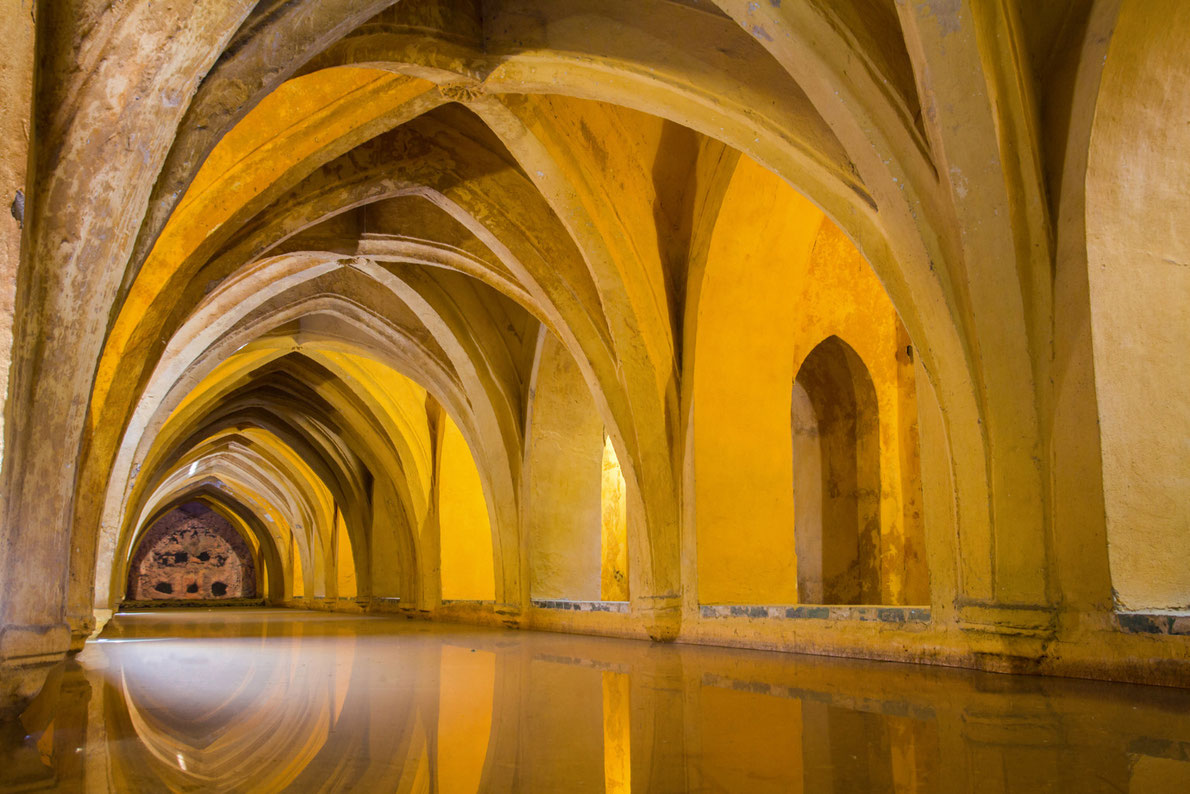 Moorish Bath
Seville - Spain
Take a swim in one of the most marvellous places in Seville. An ancient Moorish bath, restored in the 16th century, whose spa will fascinate you.
One of the most extraordinary places that you mustn't miss if you visit Seville is the Moorish Hammam Aire de Sevilla, located in the centre of the Santa Cruz neighbourhood and which we could describe as an oasis in the heart of Seville.(©andalucia.org)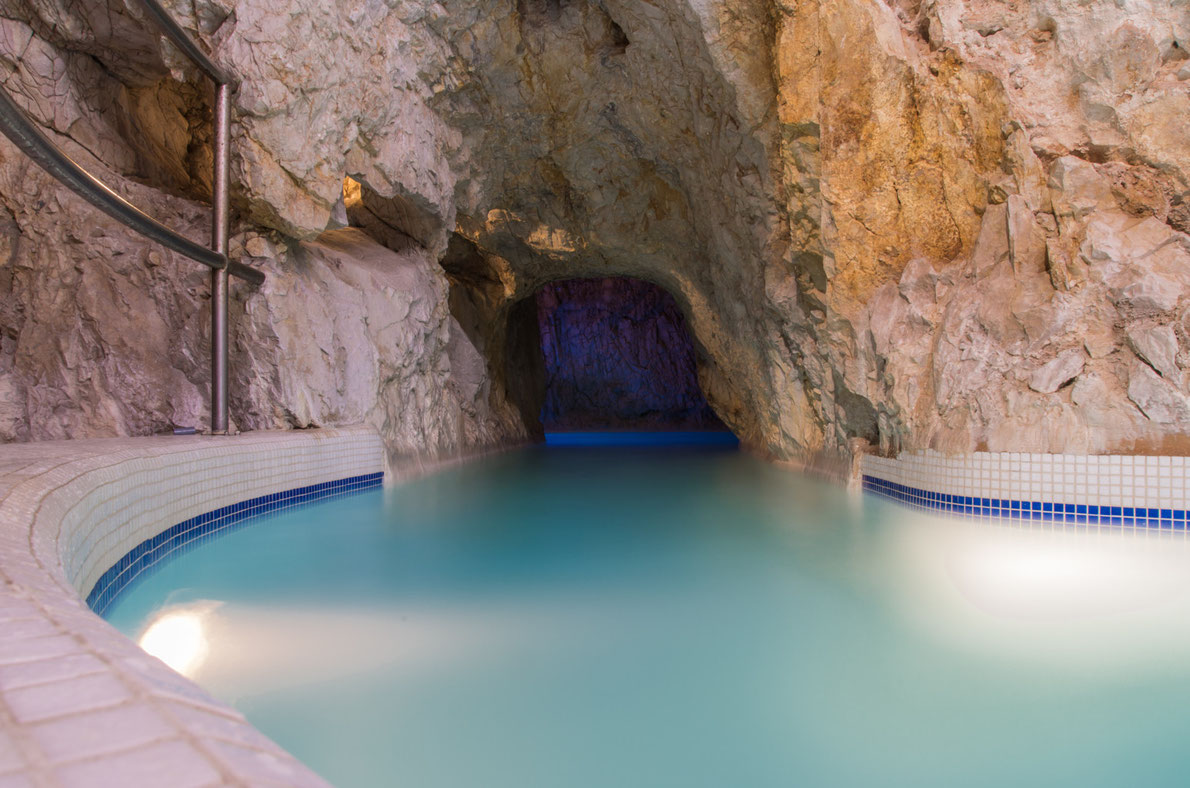 Cave Bath
Miskolc - Hungary
The Cave Bath  is a thermal bath in a natural cave in Miskolctapolca, which is part of the city of Miskolc, Hungary, another cave bath is only at Sklene Teplice, Slovakia.
The thermal water (temperature: 30°C/86°F) is reputed to reduce joint pain, and since it has a lower salt content than most thermal waters (around 1000 mg/liter), people can bathe in it for much longer, practically an unlimited amount of time. The Cave Bath can be visited all year long, except for January..(©ccwkipedia)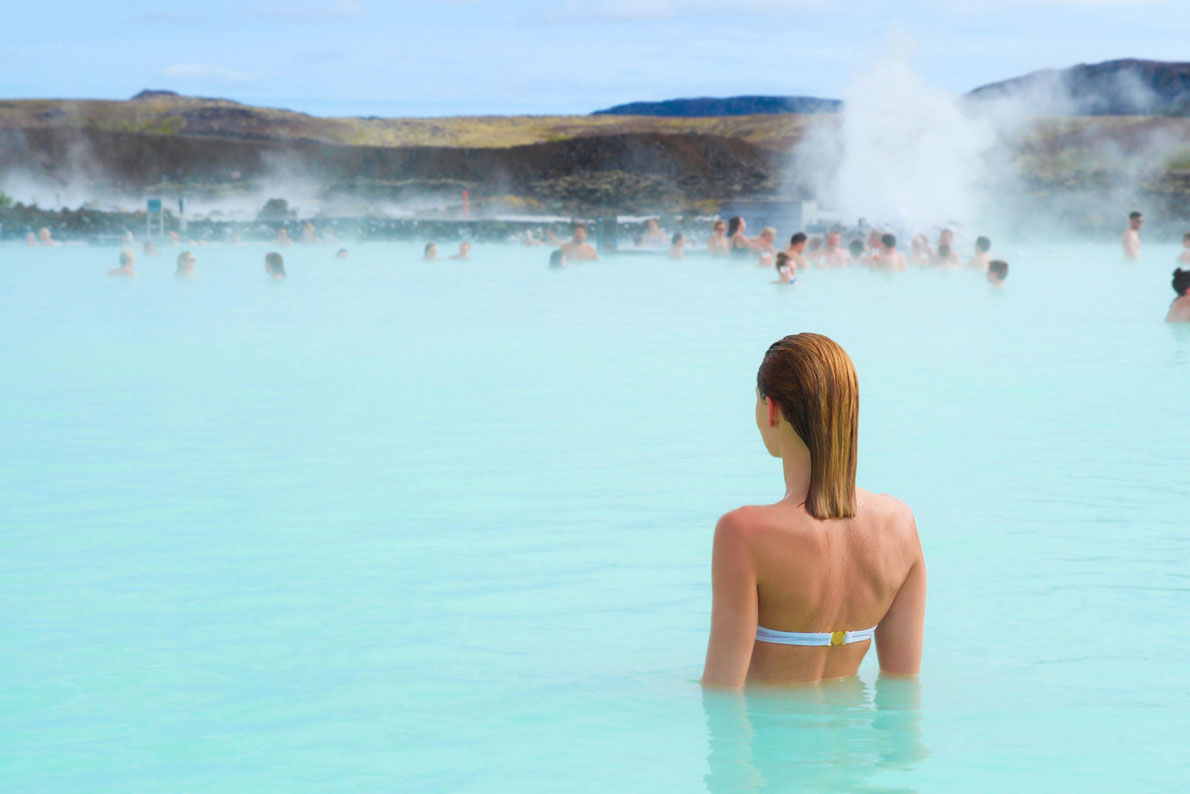 The Blue Lagoon geothermal spa is one of the most visited attractions in Iceland. The spa is located in a lava field in Grindavík on the Reykjanes Peninsula, southwestern Iceland, 39 km from the capital city of Reykjavík, roughly a 20 minute drive from the airport and a 50 minute drive from Reykjavík.
The warm waters are rich in minerals like silica and sulfur and bathing in the Blue Lagoon is reputed to help some people suffering from skin diseases such as psoriasis. The water temperature in the bathing and swimming area of the lagoon averages 37–39 °C (99–102 °F). The Blue Lagoon also operates a research and development facility to help find cures for other skin ailments using the mineral-rich water.(©CC)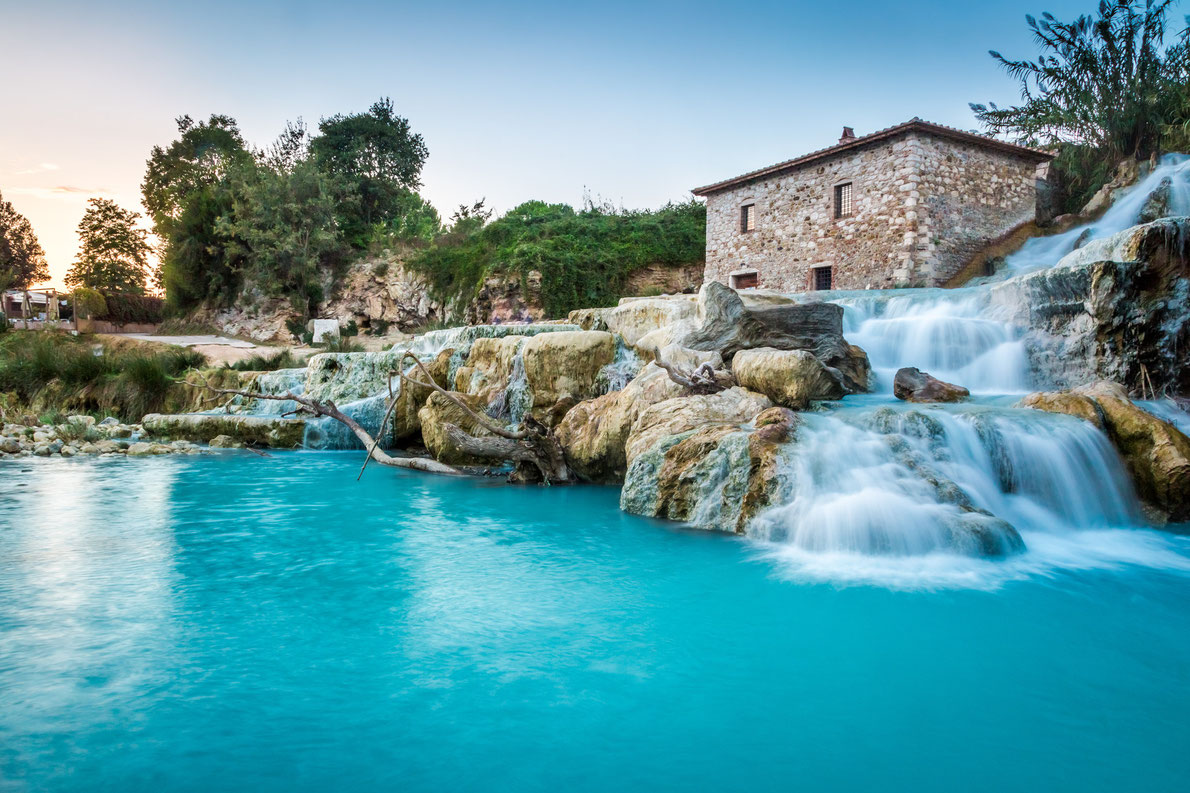 The Terme di Saturnia are a group of springs located in the municipality of Manciano, a few kilometers from the village of Saturnia. The springs that feed the baths, which are found in the south-eastern valley, cover a vast territory that stretches from Mount Amiata and the hills of Fiora and Albegna rivers to the Maremma grossetana at Roselle (Terme di Roselle) and Talamone (Terme dell'Osa).
One legend, according to the Etruscans and Romans, was that the Terme di Saturnia were formed by lightning bolts, thrown by Jupiter. During a violent quarrel between the two mythological deities, the bolts thrown towards Saturn had missed, causing the formations. (©ccwikipedia)

Plan your trip to Europe
Hotels, Apartments, B&B...

Fresh deals every single day

Thousands reviews you can trust

Tours, Sightseeing & Activities

 

Discover Europe's biggest collection of things to do and guided tours.

Whatever you want to do you'll find it here.