This year stay in Ascona-Locarno and discover a little corner of paradise. Nature is quiet, beautiful and peaceful. This destination  is enriching from a cultural, gastronomic, sporting point of view or even if you are looking for a romantic getaway or a holiday in a city on a human scale with your family.
The Swiss part of Lake Maggiore, surrounded by the towns Locarno, Ascona, Brissago and further small villages, prides itself on its numerous and extraordinary nature beauty spots. Thanks to the enchanting flowers and plants from all 5 continents, the Botanical Garden of the Brissago Island is of major importance. Near the lakeshore and the centre of Locarno lies the Camellia Park with over 900 species , some of which are very rare.
Locarno is recognized worldwide for its International Film Festival, the biggest cultural event in Switzerland and one of the most important ones in Europe. It also has a strong relationship with flowers: lovers of nature are drawn by the spectacular shows of camellias, mimosas and magnolias. The clear autumn days attract those who are looking for a quiet stay with excursions.
The historic Piazza Grande, with the typical arcades, is one of the most famous squares in Switzerland, with its numerous boutiques and restaurants. This is the meeting place as well as the heart of the town, where the main commercial and cultural activities take place: the weekly market on Thursdays, the Moon & Stars concerts and the open air film projections during the Film Festival. In Locarno there are various witnesses of the past, as for example the sanctuary of Madonna del Sasso, the Visconti Castle with the "Rivellino", a bulwark, attested as a Leonardo da Vinci work and the picturesque old town.
Book your flights to Locarno or Milan (1h20 min) as well as your accommodation in Ascona or Locarno and your activities and tours in Switzerland such as a "Locarno: Full-Day Ticket to the Termali Salini & Spa Locarno".
How to get there: Book your flights to Locarno or Milan (1h20).
Where to stay: "Hotel Lago Maggiore" is situated on the beautiful lake promenade of Locarno.
Best hotels
in Ascono-Locarno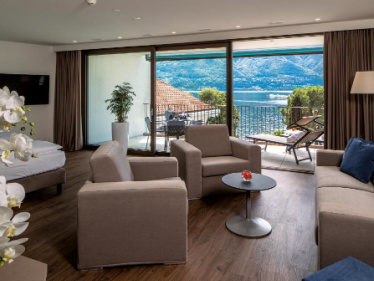 On the beautiful lake promenade of Locarno
A restaurant, free bikes, a fitness centre and bar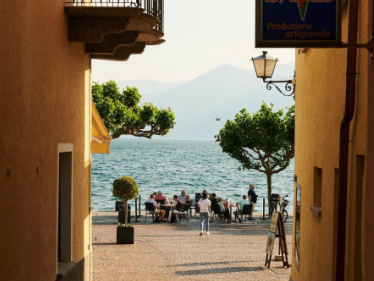 Just 30 m from Lake Maggiore
Couples particularly like the location
Ascona-Locarno
image gallery
Activities & tours
in Ascona-Locarno