Best natural pools in Europe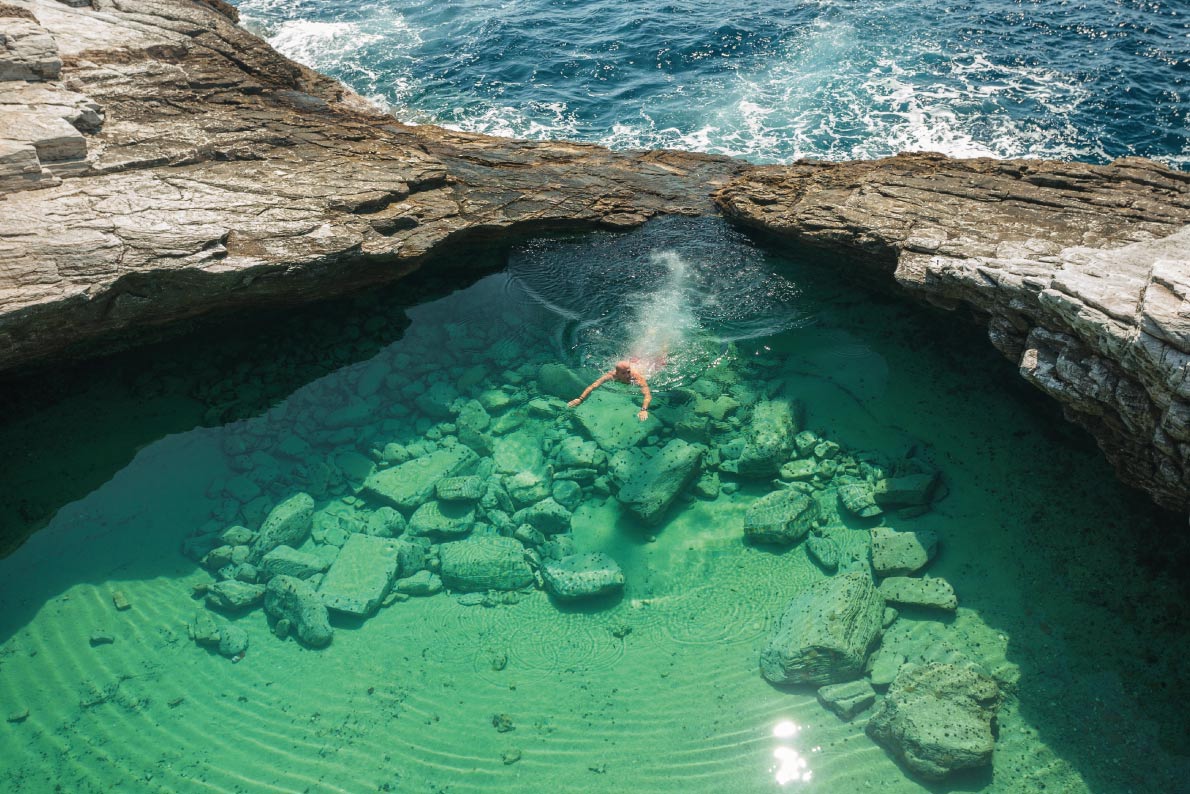 It is paradise on earth. Thasos has magnificent forests, mountains, sublime beaches and even gold if you are lucky enough to find some!  Come and enjoy the natural pool of Thasos and taste the olives and wines.
Book your accommodation in Thasos at the best price and your best activities and tours in Greece.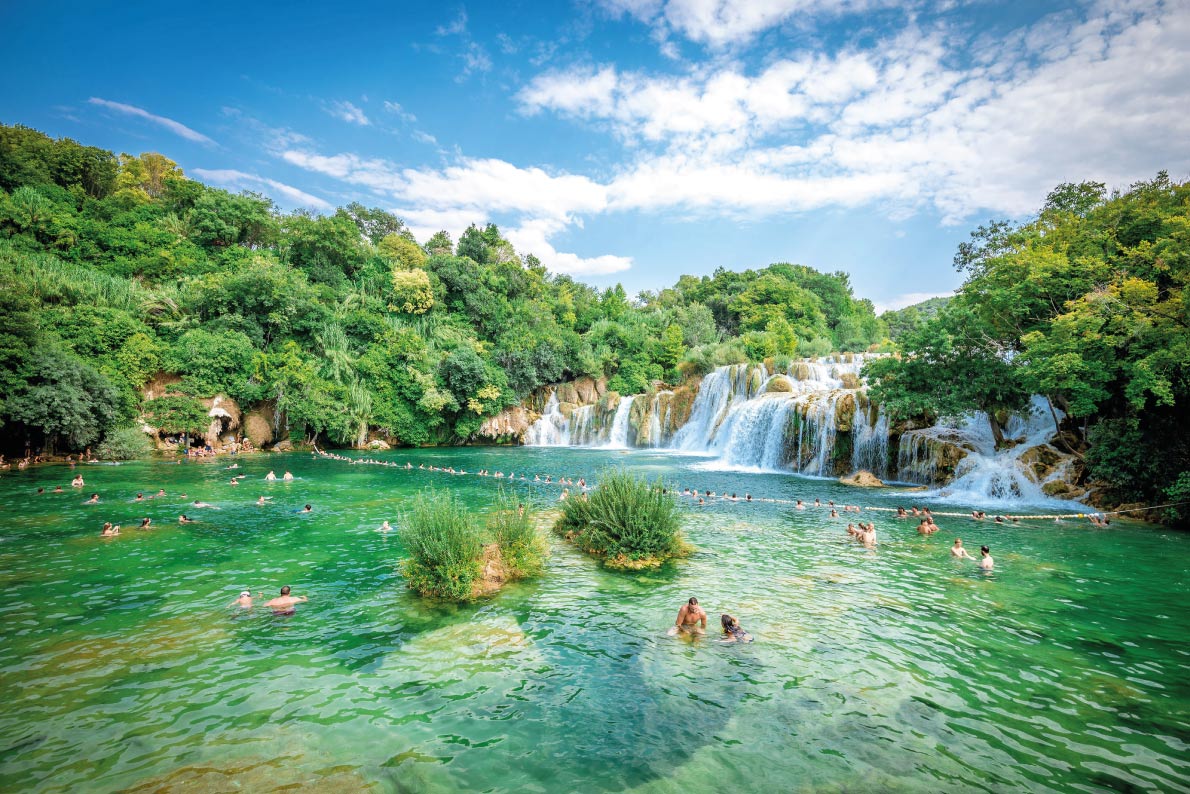 2. Krka National Park
Croatia
Krka is very near the beautiful towns of Sibenik, Split, Zadar, Nin, Dubrovnik. Can't wait to buy your plane ticket? Offer you an unforgettable roadtrip in Croatia, one of the most beautiful countries in Europe. Krka National Park is one of the most beautiful national parks in Europe. You will be amazed by its waterfalls and will love to bathe in such a stunning scenery.
Book your hotel in Split or Sibenik at the best price as well as your best activities and tours such as a Krka National Park Tour, a wine tasting, a one-day cycling in Krka National Park and many more.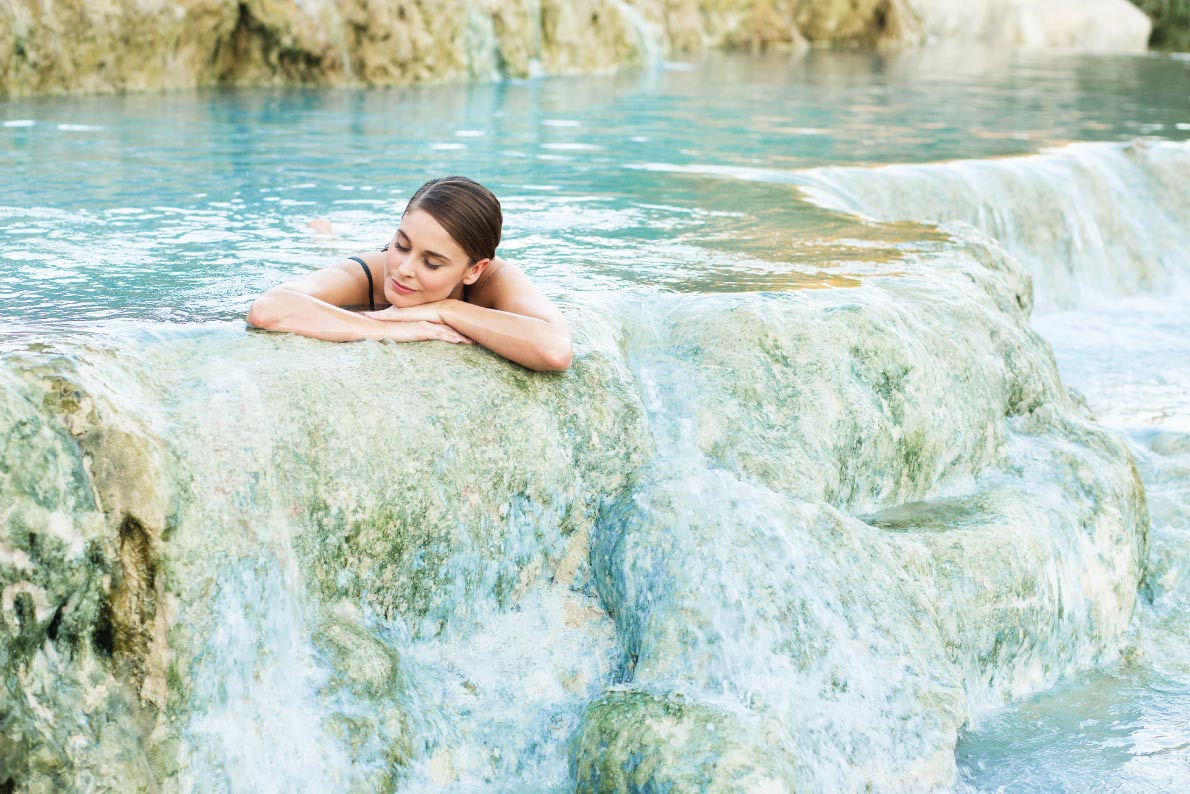 Located between Florence and Rome, Saturnia is worth a detour for lovers of thermal baths. Its nice natural pools have been famous since ancient Rome. Its name comes from the God Saturn to whom this pool is dedicated.
Come and discover this incredible natural pool, book your accommodation at the best price  as well as your best activities and tours in Italy.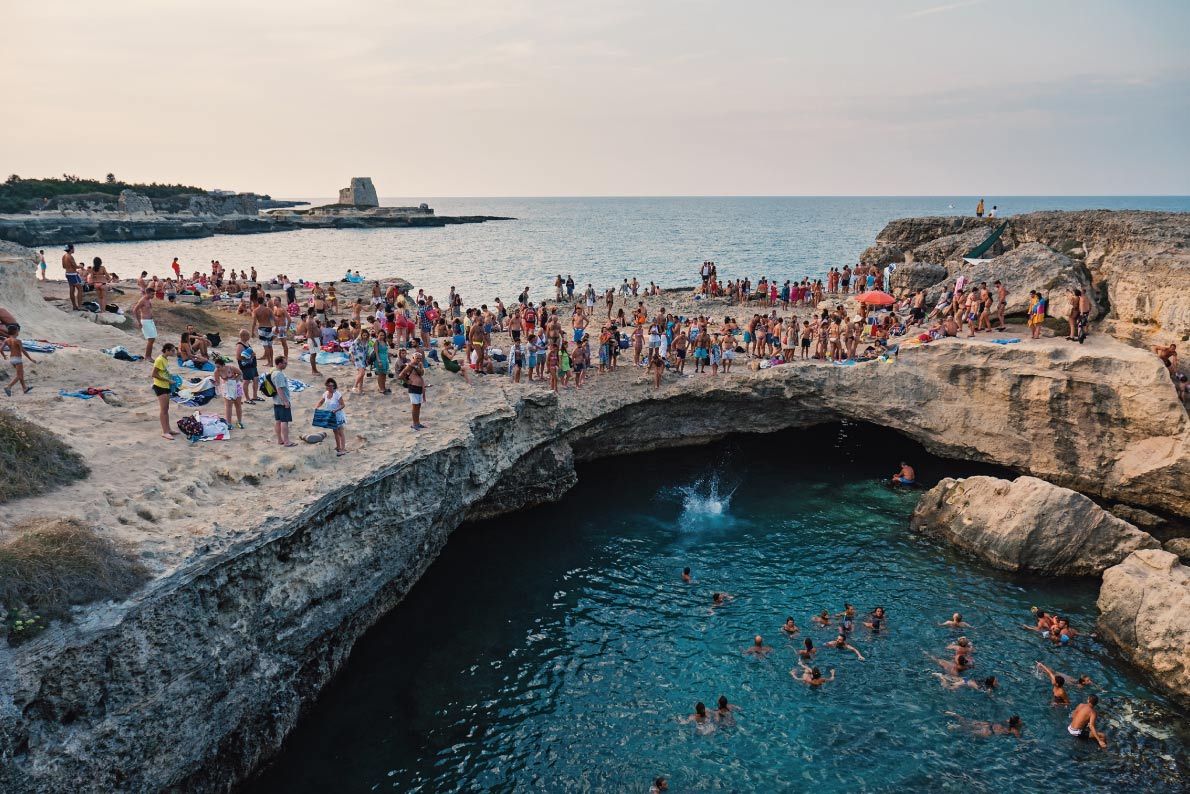 Located in the heel of the boot, Lecce is a small town in southern Italy. It is perfect for lovers of baroque architecture and sunshine. Lecce is also known for its many natural swimming pools including the famous "Grotta della poesia" located in Rocca Vecchia facing the Mediterranean.
Visit Puglia, spend your holidays and book your accommodation at the best price as well as your best activities such as an excursion to the wonderful village of Alberobello or a full day on the best beaches in Puglia.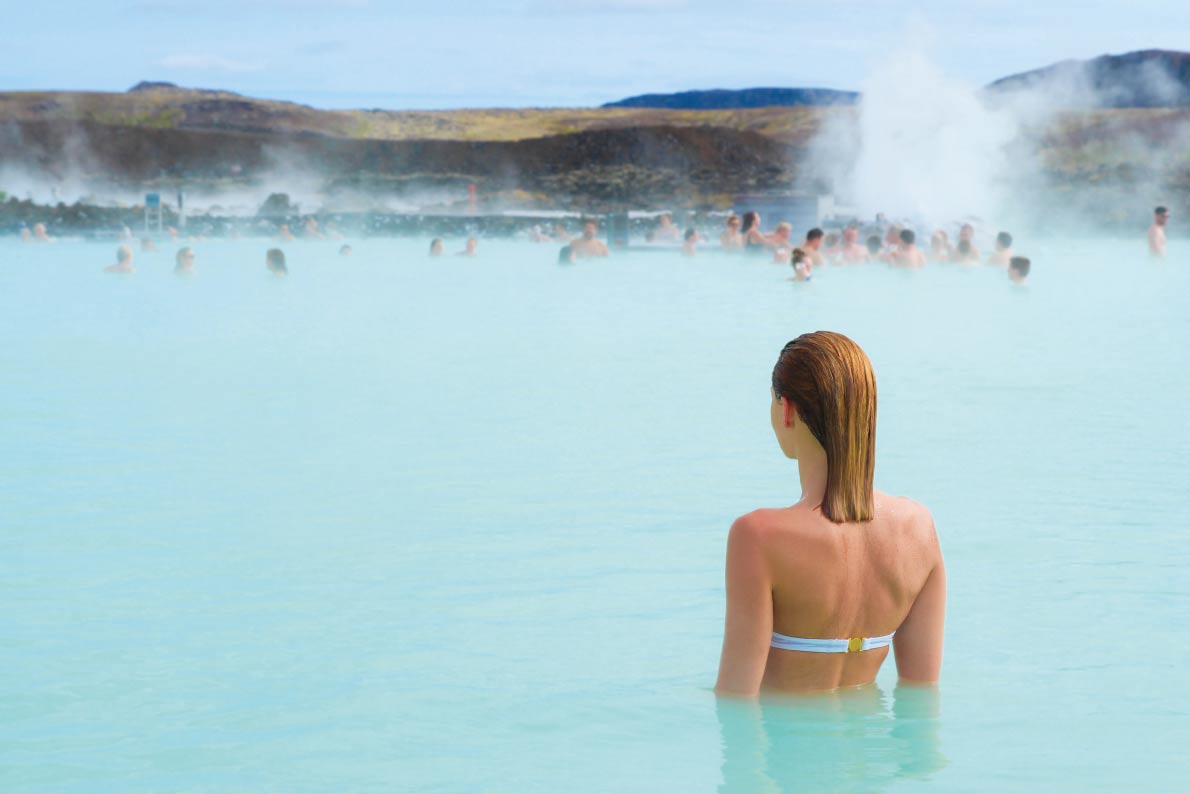 Even if it is spectacular the Blue Lagoon was not ranked in first position because it is partly artificial: man created it. Its water is warm because the pool is situated in a volcanic zone. It is 200 meters deep. Icelanders undertook drilling of volcanic rocks to extract extremely hot water to produce electricity for their cities; Reykjavik is one of them. The water of this lagoon comes out of the power plant at a temperature of 40 degrees. The water is blue algae rich which gives it its incredible colour and obviously its name.
Book your holiday at the best price in Iceland as well as your best activities and tours in Iceland such as a Northern Lights tour, a whale watching trip or a Blue Lagoon transfer and admission from Reykjavik.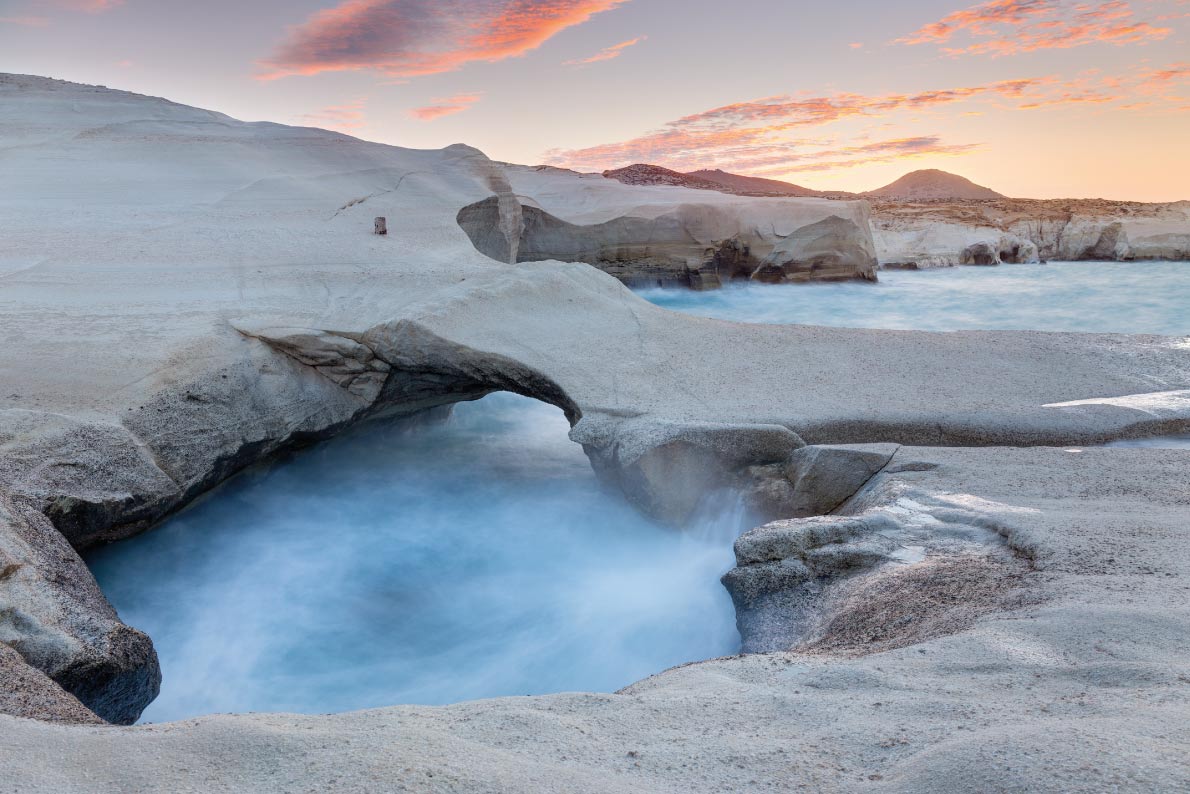 6. Sarakiniko
Milos Island - Greece
Sarakiniko beach looks so lunar with its incredible white landscapes. It is situated on the island of Milos (the island that gave the Venus of Milo its name. Milos at that time was called Milo).
Come discover this island full of history and legends by booking your hotel at the best price in Milos as well as your best activities in Greece.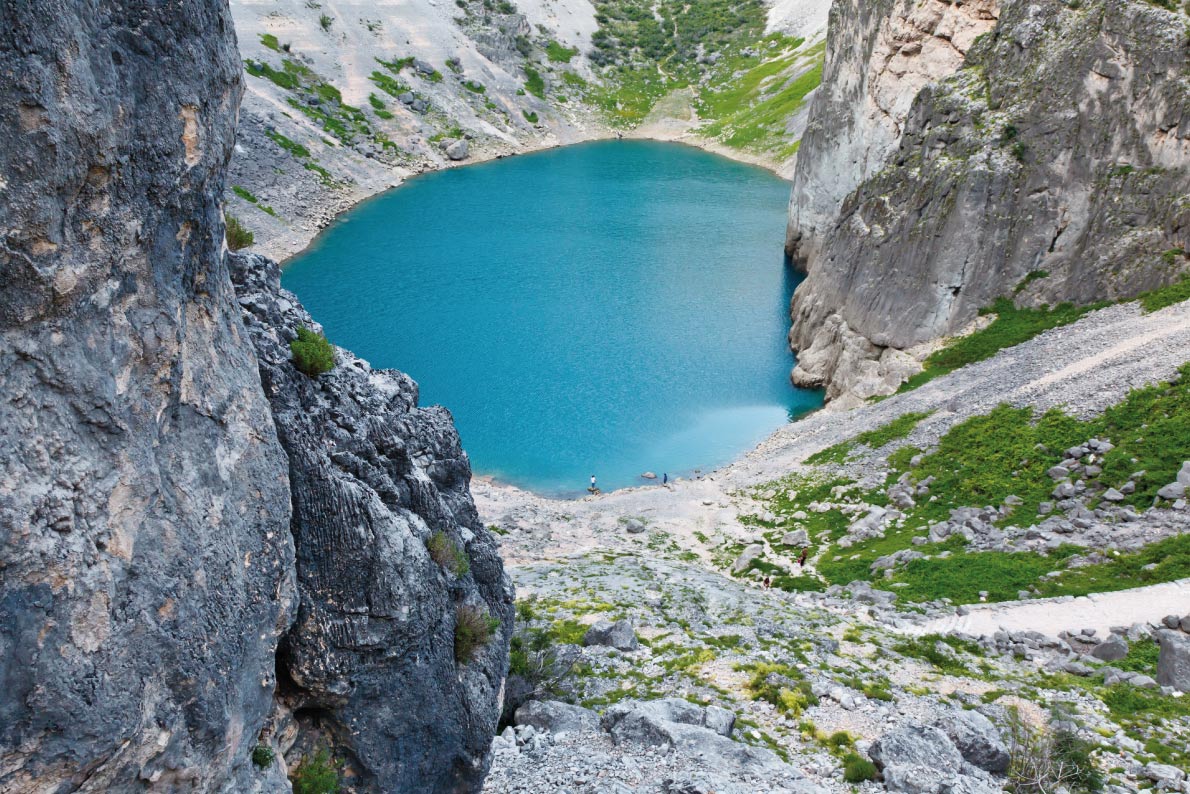 7. Imotski Blue Lake
Croatia
When soluble rocks (limestone for example) dissolve, a lake may be formed. There is one in Imotski Croatia, one of the most beautiful countries in Europe. Imotski is a few kilometres from the Croatian coast and the beautiful town of Makarska which is worth a visit! This natural pool is 800 metres long and 500 metres wide.
Come discover the beauties of Croatia and book your stay in Croatia at the best price and your best activities and tours.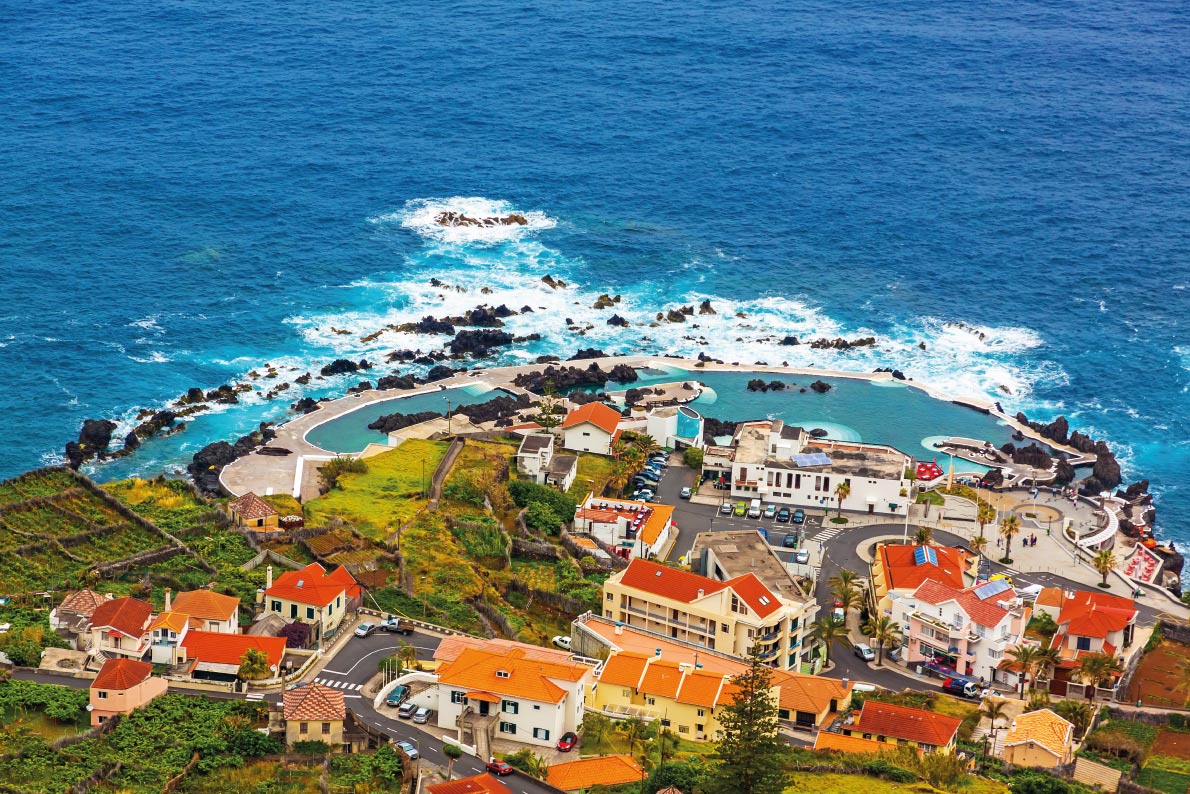 8. Porto Moniz
Madeira - Portugal
You will love Madeira Islands for the perfect climate throughout the year. It is neither too hot nor too cold. You will also love Madeira Islands for its exceptional hotels such as the Reid's Palace where Winston Churchill used to stay. You will enjoy the long beaches located in Porto Santo, go shopping in Funchal or trekking in the mountains of Madeira.
Madeira Islands also have amazing natural pools: Porto Moniz is one of them. The sea rushes into the pools made of volcanic lava and forms magnificent swimming pools accessible to all even with reduced mobility.
Book your hotel, villa, guesthouse, B&B at the best price guaranteed on Madeira as well as your best activities as a Levada walk or a whale and dolphin watching tour.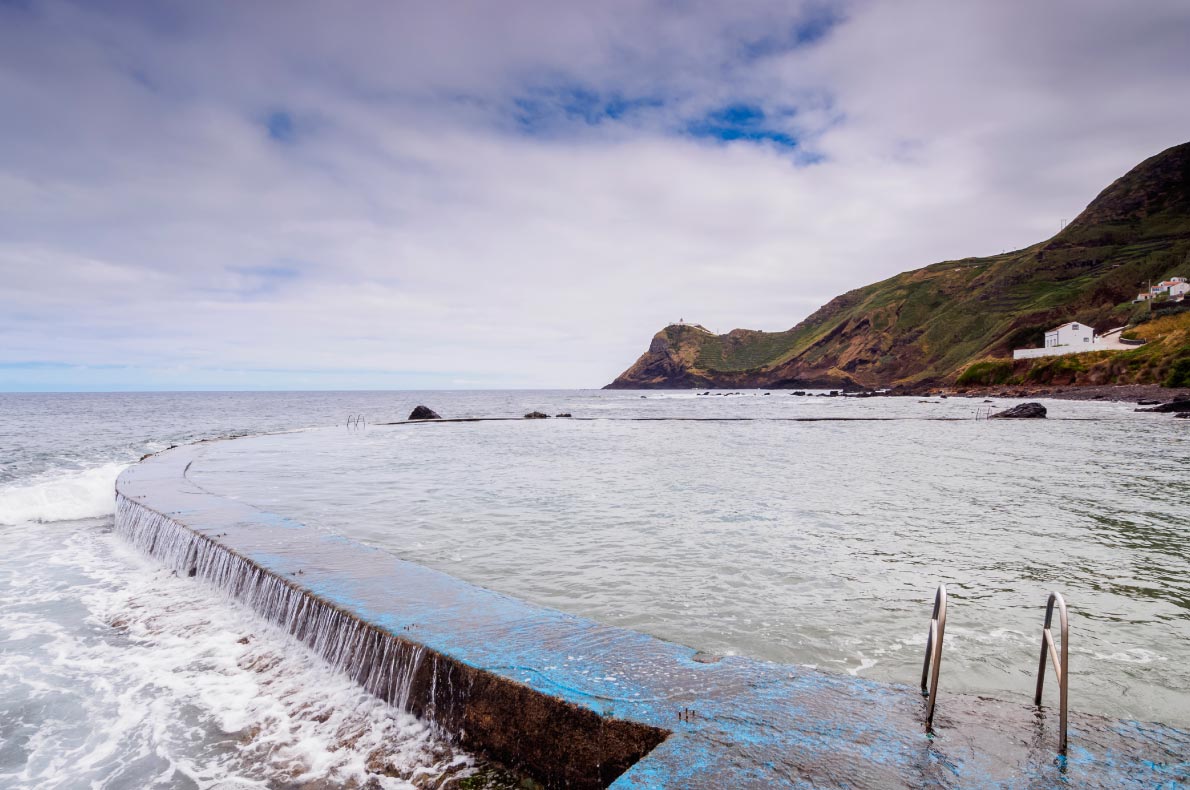 9. Maia Natural Pool
Santa Maria Island
The Maia bathing site is one of the most beautiful natural swimming pools. Bathe in a 100% eco-friendly swimming pool with water constantly renewed by the ocean's waves. The Azores are truly Europe's best destination for sustainable tourism experiences and wilderness adventures.
From your natural swimming pool, you can admire the Maia Lighthouse, one of the iconic places of the Azores, one of the most beautiful landscapes of this archipelago of 9 islands of rare beauty.
Treat yourself to a pure moment of detox and reconnection with nature for an eco-responsible holiday in one of the best green destinations in Europe.
Be sure to visit Praia Formosa, one of the few white sand beaches in the Azores. During your stay on the island of Santa Maria, also set off to discover "Baia de Sao Lourenço" one of the most beautiful bays in the world, overlooked by a vineyard from which comes a wine to be enjoyed with a great meal in the evening. The bay also has a beautiful small beach and natural swimming pools.
 How to get there: Azores Airlines operates flights to and from Lisbon and SATA Air Açores connects Santa Maria to Ponta Delgada and the rest of the Azores.
 Where to stay: "Casa dos Tomarinhos". Couples particularly like the location.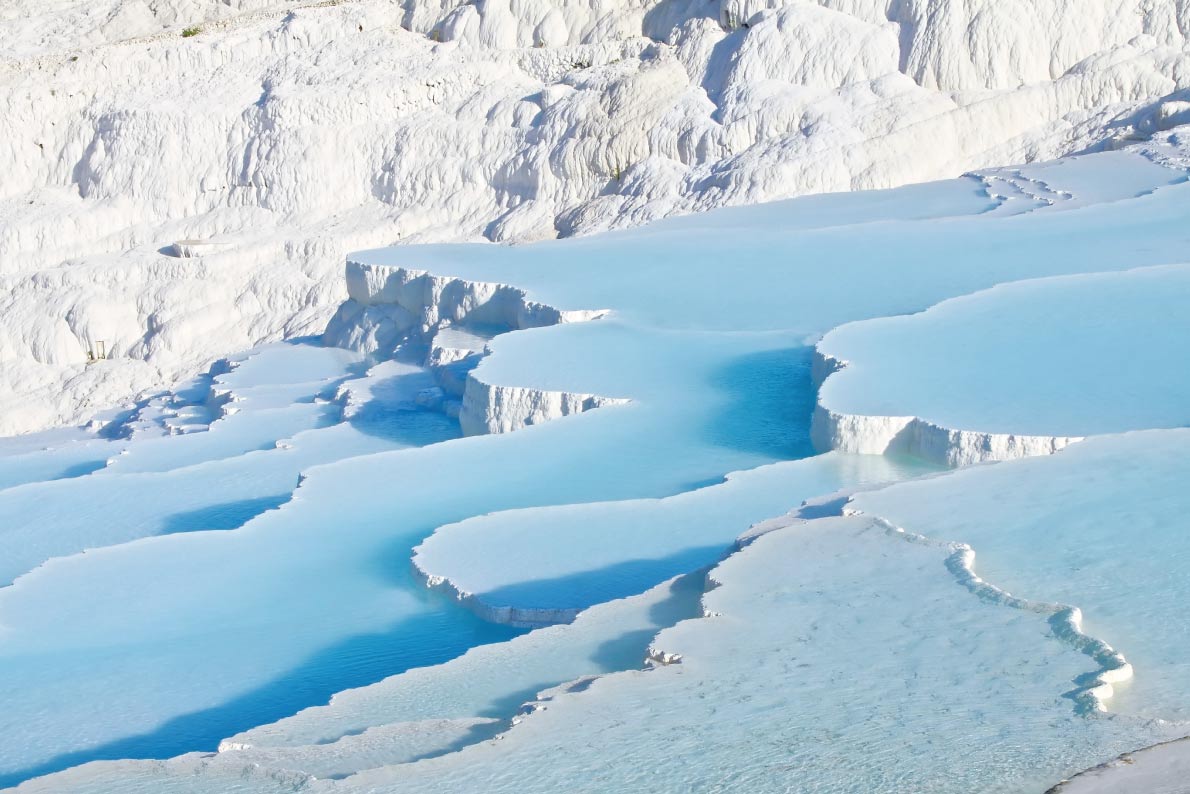 Pamukkale means "cotton castle" in Turkish. How romantic! Come discover this incredible natural site located in the southwest of Turkey. Some 20 springs with a temperature of over 40 degrees await you for a moment of relaxation. Come rejuvenate in the white natural pools of Pamukkale the colour of which comes from the calcium in the water hence the name "Cotton Castle".
Book your hotel, guesthouse, villa, apartment or B&B in Turkey at the best price guaranteed. If you want to dive into the natural pools of Pamukkale, book your stay at the best price on the spot . We wish you a great holiday!

Plan your trip to Europe
Hotels, Apartments, B&B...

Fresh deals every single day

Thousands reviews you can trust

Tours, Sightseeing & Activities

 

Discover Europe's biggest collection of things to do and guided tours.

Whatever you want to do you'll find it here.