Riga Christmas Market 2023
From 3rd December 2023 to 7th January 2024
There is no better time to visit Riga than in this winter! Why? Riga's Christmas market in the very heart of Riga's OId Town in Doma square is back after Covid period and has a lot to offer to visitors. What's the most important criteria that makes the difference for Christmas markets? Mulled wine, aromas of cinnamon, ginger, and roasted almonds filling the air are in every city, but special Riga's atmosphere and vibe is unique and unrepeatable, as well as cities architecture, cultural life, cuisine, and parks.

Hotels & Apartments
in Riga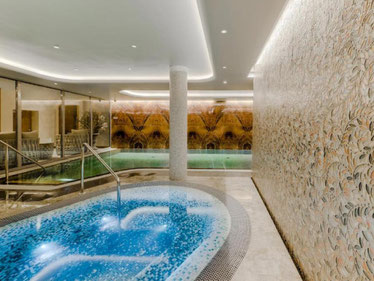 Grand Poet Hotel & SPA 
★★★★★
Located in the centre of Rīga
Unlimited access to the fitness centre and spa zone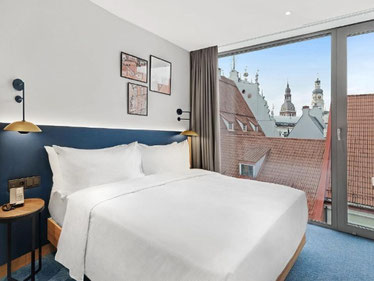 Hilton Garden Inn 
★★★★
100 m from House of Blackheads
This hotel has an excellent location score of 9.7

Tours & Activities
in Riga

Christmas in Riga
image gallery

Top things to do
for Christmas in Riga
Enjoy  Cuisine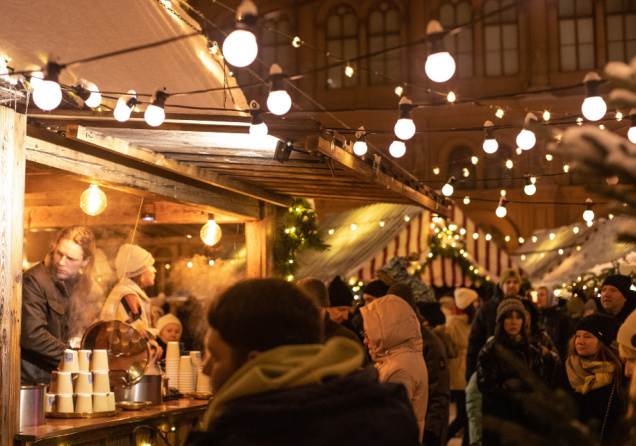 The caterers provide special cocktails, sweets and delicacies, modern and wintery street-food menus, as well as traditional Latvian cuisine. 
Looking for unique gifts to your loved ones for Christmas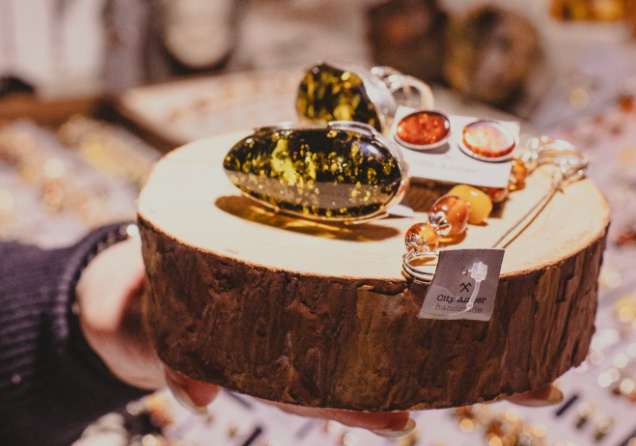 Local Latvian artisans offer beeswax candles, various creative kits (such as kits for producing acrylic dishes and door wreaths), knitting supply kits, kits for wall decor, and for casting candles, among other things. Of course, there are also many traditional gifts like gingerbread and socks and gloves made of wool.
Enjoy Cultural Events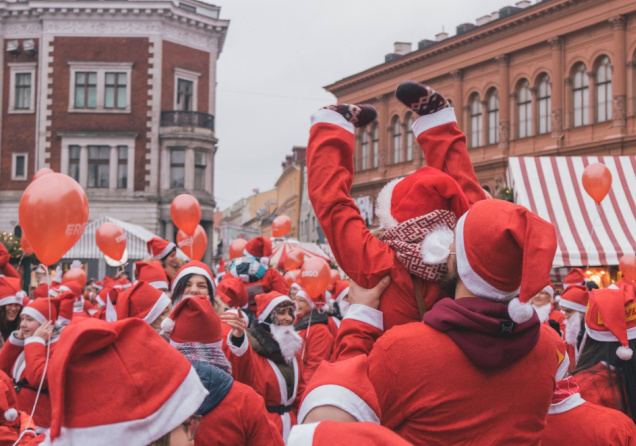 There is Santa's house to visit, Santa's little helpers entertain visitors, and kids can send letters to Lapland itself. A DJ amuse customers every Friday throughout the Christmas market, choirs and music ensembles perform on Saturdays, and folk music fills the market on Sundays.

Christmas in Riga
Video

Best in Europe.
For an enchanted Christmas in Europe