Nijmegen is the oldest city of the Netherlands with a city center full of important historical locations. And it's not just a rich cultural history that Nijmegen has to offer. A large number of students, numerous events and festivals, unique hot spots and cozy restaurants all add up to an unprecedented liveliness in our city. Just put your feet in the sand at our city beach next to the river Waal, or relax at one of the numerous sidewalk cafes.
A large array of both chain stores and small and unique specialty stores will complete your Nijmegen experience, whether you're here for a day or for the entire weekend. And don't forget to have a drink and a bite to eat at one of the many restaurants and cafes.
"Het Rijk van Nijmegen" has a very rich history, surrounded by hilly fields. Go for example on a relaxing tour past the vineyards and hills of Groesbeek. Berg en Dal is also an attractive destination with impressive sights, a rich cultural history and a remarkable viniculture. The many differences in altitude, which inspired the town's name (roughly translated: "Hill and Valley"), result in impressive vistas.
If you go west you'll experience the fertility of the Betuwe and the Land Van Maas En Waal. In the rich orchards of the Betuwe colors truly come to life. The rough floodplains and meandering dikes along the river are a sight to behold in every season. In between the winding rivers Maas and Waal you'll spot romantic lands and idyllic dike houses. Pieces of greenery split apart by water are connected to one another with ferries.
The oldest city in the Netherlands is bursting with energy! Or as we put it: Old City, Young Vibe.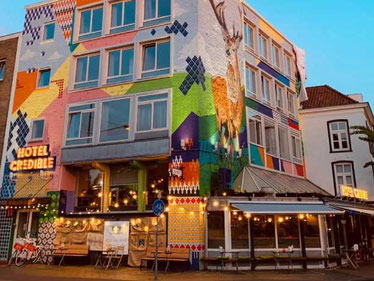 Hotel Credible
Situated in the best rated area in Nijmegen
Great Food: Meals here are highly recommended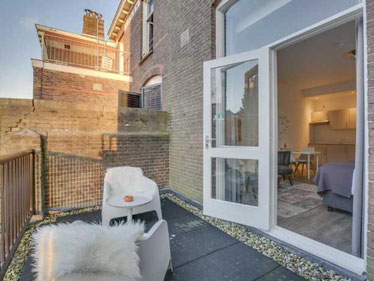 Hotel Oranjestaete 
Located in the centre of Nijmegen
Each unit will provide you a fully equipped kitchen